Air Capital staff visit rare B-29 bomber | Kansas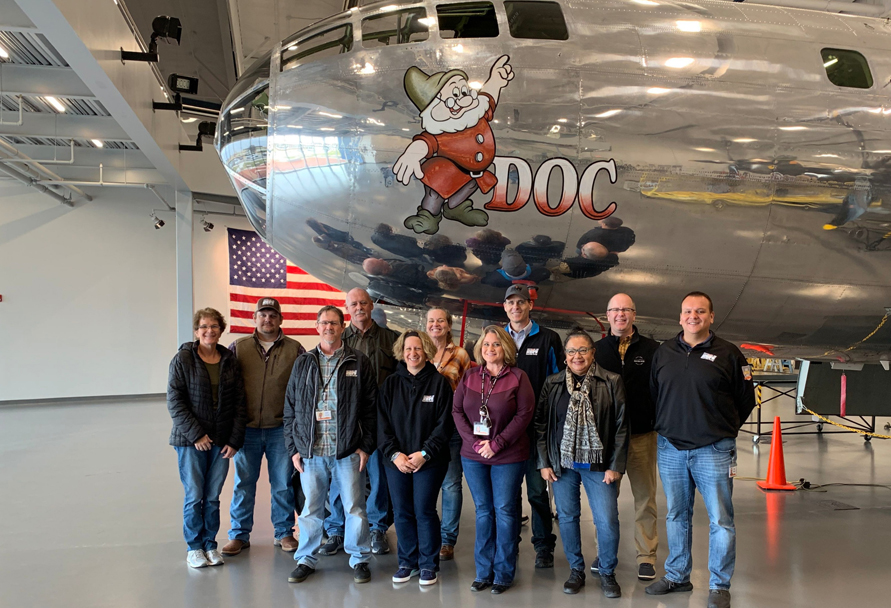 Black Hills Energy community Wichita, Kansas is known as the Air Capital of the World because of its hub of manufacturing Cessna, Boeing, Airbus and other aircraft components. Chances are, last time you flew on a plane, part or most of it was made in Wichita.
To honor that history, Kansas planners and support staff took a field trip between strategy sessions to tour a historic B-29 bomber that was originally built in Wichita during World War II and then plucked from a practice bombing range in 1998 for restoration back home.
"Seeing the restored plane was a huge sense of pride,"
"Seeing the restored plane was a huge sense of pride," said Construction Planning Manager Kelly Kraus. "We brought people from across the state to Wichita for a strategy session and felt it was important they got to experience some of the things that make our community great."