Lone Cone Library Celebrates with Black Hills Energy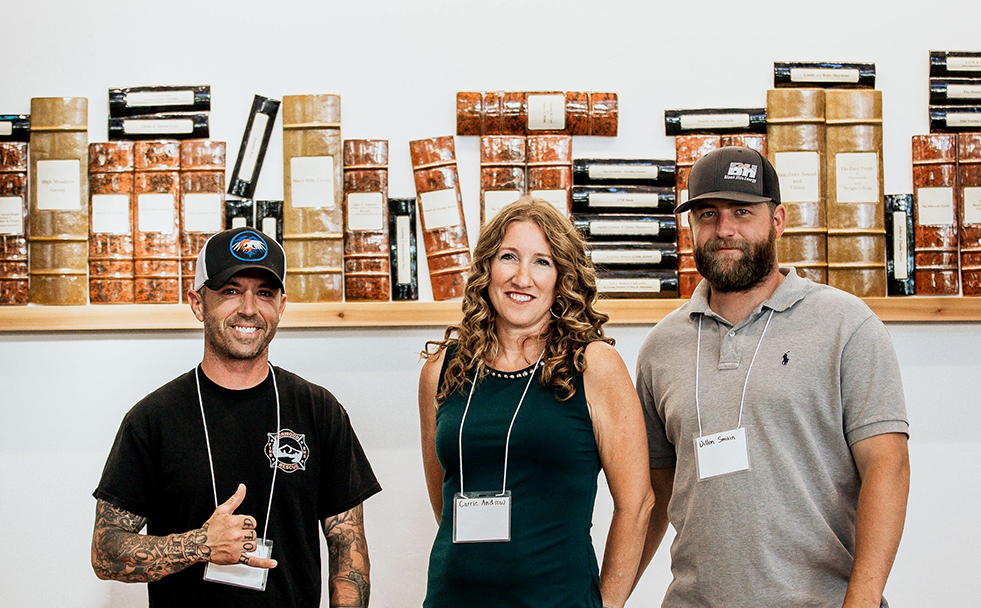 In 2017, Colorado Gas and the Black Hills Corporation Foundation committed a $10,000 total grant to build a new library and community center in Norwood, Colorado. The existing library offered incredible programs to the community, including a thriving STEM-based after school program, adult GED training, and technology assistance programs, but had outgrown the current building. A new facility would allow the Lone Cone Library to offer more programs and access to education for all ages, as well as to serve as a community hub with meeting space, outdoor amenities and a law library.
In June, the new facility was ready for its grand opening, and invited Black Hills Energy to celebrate at their donor party. Local employees Josh Walton and Dillon Smuin represented the company, as Lone Cone Library District Executive Director Carrie Andrew unveiled the donor wall – a display of books featuring the names of the organizations and individuals who made it possible, Black Hills Energy featured prominently among them.
Additionally, the library put our funds and others to great use, as just last month the Lone Cone Library was selected as recipient of the 2019 Colorado Association of Libraries Library of the Year.