Black Hills Energy to Present $15,000 to Prairie Hills Transit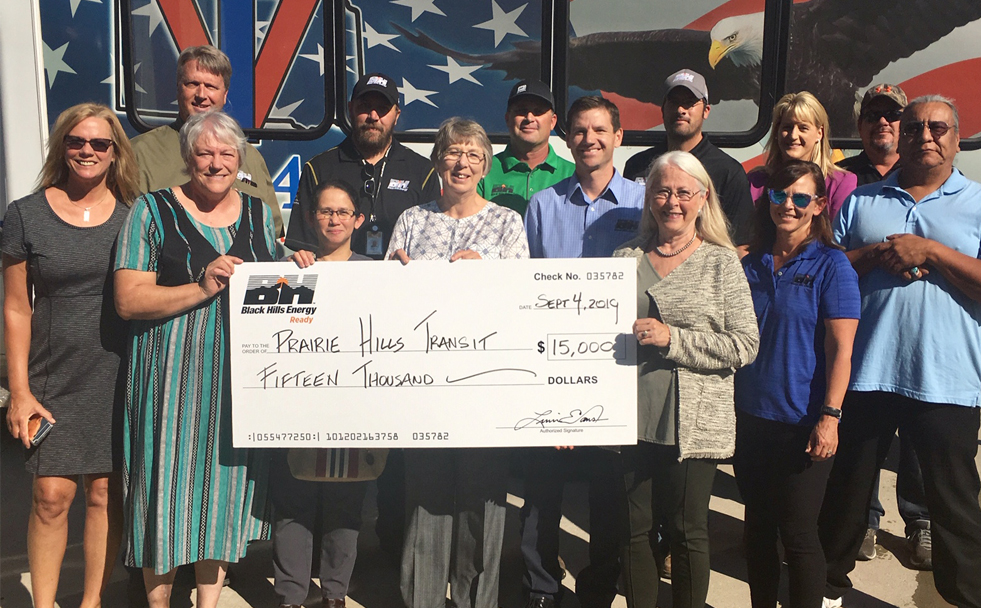 Black Hills Energy employees presented a community grant of $15,000 to Barb Cline, staff and board members of Prairie Hills Transit. The requested funds from Black Hills Energy will be used to help purchase a facility located at 145 S. River Street, Hot Springs, SD.
Prairie Hills Transit offers busing services throughout the Black Hills region. They are headquartered out of Spearfish with facilities located in several towns in the Black Hills region. The facility will house several buses, staff and a service shop for bus maintenance. Prairie Hills Transit is completing the Federal Transit Authority Categorical Exclusion paperwork, which is requesting a document from law enforcement regarding approval of the traffic pattern and waiting for further direction once the amendment has been made and is received in the office of SDDOT.
Check out our Community Energy page to see all the partnerships with communities and customers that are fueling our areas.