Black Hills Energy Launches Ready EV, an Electric Vehicle Charging Rebate Program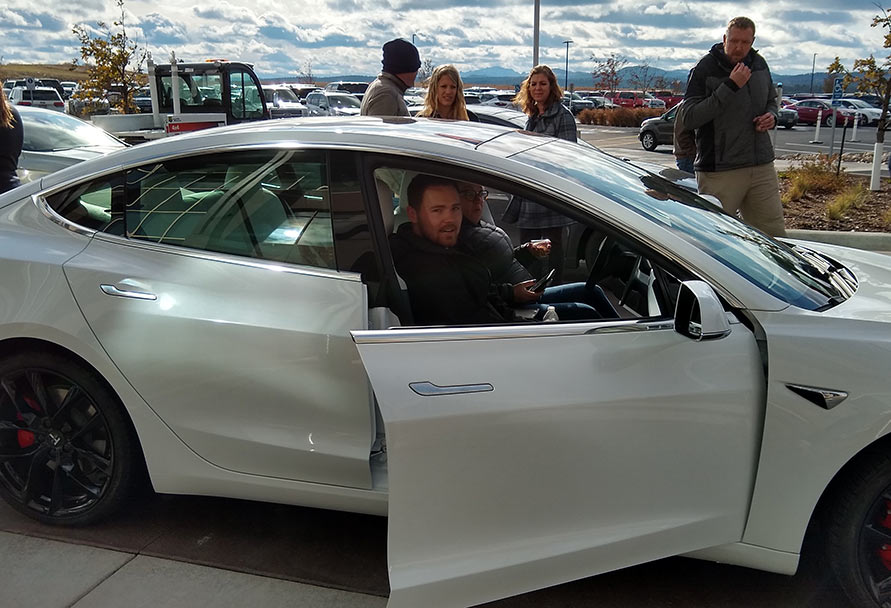 Residential and business customers can Apply Now
With the choices of electric vehicles (EVs) increasing, Black Hills Energy has launched Ready EV, an electric vehicle charging rebate program, in order for residential and business customers to make it easy for drivers to charge their cars at home or at work.
"Along with more than 40 different types of electric vehicles available today—including sport utility vehicles, sedans and soon trucks—the battery ranges of electric cars have increased while their costs have decreased," said Nick Gardner, VP of electric utilities at Black Hills Energy. "Our residential customers want to know how they can charge at home, while our business customers want to know how to offer charging as a benefit to their employees or customers."
Residential customers can now receive a rebate up to $500 on a Level 2 charger and installation, covering a majority of the cost of the charger.
Business customers can receive up to $2,000 per Level 2 charging port, while government and nonprofit organizations can receive up to $3,000 per port. Most commercial charging stations come with two ports, allowing the station to charge two cars at once. Therefore, if a business installs two charging stations with two ports each, or four ports total, they will receive up to $8,000. Government and nonprofits can also receive up to $12,000 to offset charger costs.
In addition, businesses that want to offer fast charging to the public can receive a rebate up to $35,000 for the charger and installation. The benefit of installing a fast charger at a retail location or restaurant, for example, is that electric vehicles typically stop for 30 to 45 minutes to charge, during which time they will likely want to shop or get a bite to eat.
"Many businesses install electric vehicle charging to establish their organizations as a leader in sustainability and innovation," said Gardner. "Not only does it attract customers who drive electric vehicles, but it can also increase traffic into stores or act as an incentive to employees of these businesses."
Customers can apply and learn more about the Ready EV rebate program at:
| Customer | Rebate Amount |
| --- | --- |
| Business | Level 2 charger and installation up to $2,000 per port |
| Government & Nonprofit | Level 2 charger and installation up to $3,000 per port |
| Public Fast Charger | Fast charger and installation up to $35,000 per station |
| Residential | Level 2 charger and installation up to $500 |