Natural gas line enhancements in Laramie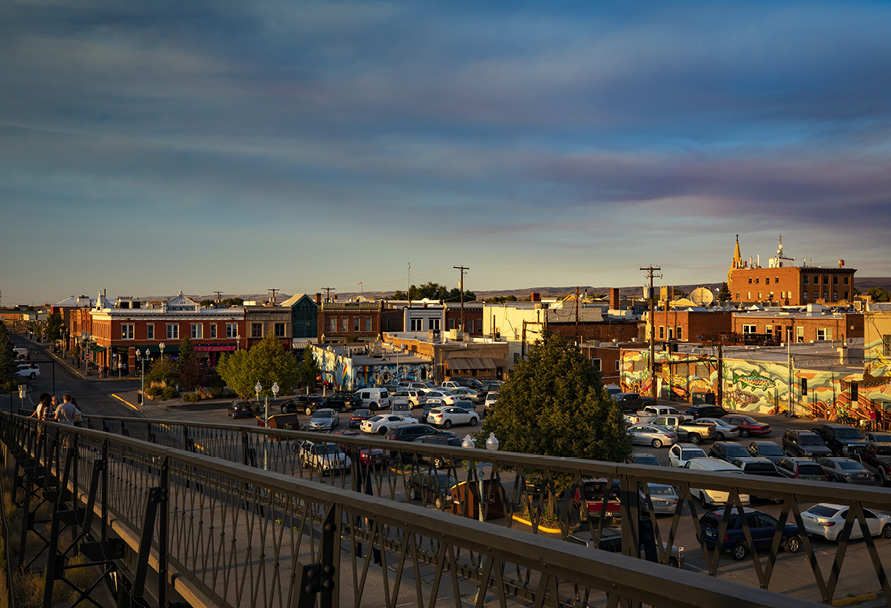 To meet the growing energy needs of the area, we're enhancing natural gas service in Laramie. Construction of a new, 4.5-mile natural gas pipeline began June 3 and we expect it to be completed early this fall. The project gives Laramie the additional reliability needed to meet the city's growth.
We'll begin work on the 12-inch steel pipeline starting on West Lyon Street and finish on East Harney Street. Your natural gas service won't be interrupted during the pipeline installation, though we may need to work in the street near your yard which could temporarily affect your driveway access for less than one day. We'll go door-to-door and provide notification before beginning work in your area.
TRC Construction, Inc. will be the contractor completing this project. Their crews will be using vehicles marked as Black Hills Energy contractors and will also be wearing photo identification cards.
If you have any questions about this project or concerns during construction, you can contact us at 888-890-5554, Monday – Friday, 8 a.m. – 7:30 p.m. CT. Emergency assistance is always available at 888-890-5554
Frequently asked questions
What are you announcing?
Black Hills Energy received approval from the Wyoming Public Service Commission for its requested CPCN (Certificate of Public Convenience and Necessity) regarding a natural gas pipeline project in the Laramie area. The "Snowy Range Loop," project is scheduled to begin June 3, 2019, it is necessary to provide additional gas delivery due to rapidly increasing population and economic growth.
Why is the Snowy Range Loop Necessary?
The Laramie system cannot grow in certain areas. In order to provide the additional reliability necessary for economic growth, Black Hills Energy will provide a new pipeline to allow for the growth and to continue provide safe and reliable service.
What are the areas of growth?
The City of Laramie and the University of Wyoming are experiencing growth, and the Snowy Range Loop project will provide reliability for the expanding community.
What areas will be affected by the construction?
The project will begin on West Lyon Street, and continue along North 7th Street, East Seeton Street, Caryl Street, Asphalt Lane, North 30th Street and conclude on East Harney Street.
How will this project affect the residents of Laramie?
It will be necessary for Black Hills Energy's contractor (TRC Construction, Inc.), to dig trenches in the street in order to install 12-inch steel pipe along the project's designated route.
In some cases the work may disrupt residential property adjacent to the street for a short period of time, temporarily affecting the entrance to some residential driveways. Black Hills Energy's contracted crews will work with residents to ensure access to their property. Additionally, the company will carry out a robust remediation plan. It is our goal to leave property in the same or better condition following the project's completion.
What are the materials and costs associated with the Snowy Range Loop Project?
In order to complete the natural gas system enhancement, Black Hills Energy will install 4.5 miles of
12-inch steel pipe. The estimated cost of the project is expected to be $8.4 million dollars.
Will I see an increase in my Black Hills Energy bill?
No. The pipeline project will not affect customers' existing base rates, but the investments will be included in the next rate review filed by Black Hills Energy.
Will natural gas service be interrupted during construction?
No. Black Hills Energy does not anticipate natural gas service disruption for business or residential customers during the Snowy Range Loop construction project.
How does Black Hills Energy plan to notify customers?
Black Hills Energy will be notifying customers by mail prior to construction work beginning in residential and business areas. Additionally, contracted construction workers will provide door-to-door notification of residents as work begins in their area. If residents are not at home, a door hanger will be left containing project information.
What should I do with my pets during construction?
Black Hills Energy's contracted crews will notify residents prior to construction work beginning. If construction crews require access to a residential customer's yard, it would be best, if possible, for pets to be brought inside while work is being completed.
Is Black Hills Energy planning to provide more information and project updates?
Yes. Black Hills Energy will provide project information and regular updates on this webpage. Black Hills Energy will also provide project information and updates through local media sources, including the Laramie Boomerang.
Learn more about our company