All treats, no tricks in Nebraska!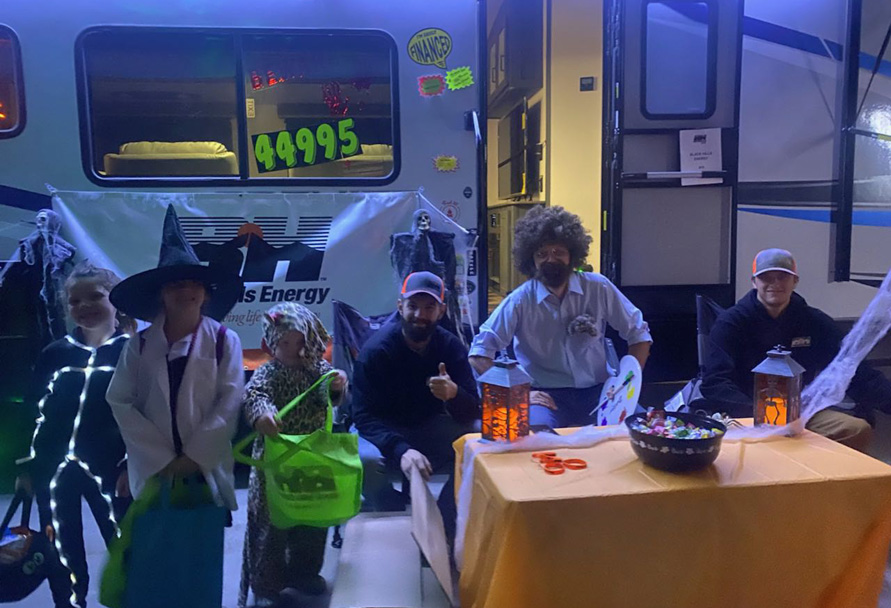 Supporting our communities is such a treat!
Ambassadors in the Nebraska North Region were excited to take part in various community Trunk or Treat events to help provide safe and inclusive trick-or-treating options for candy collectors of all ages.
Volunteers from the Papillion, Nebraska, office took part in Olde Town Bellevue's Trunk or Treat organized by business owners in the area.
Ambassador Josh in Columbus, Nebraska, supported the Trunk or Treat in Schuyler, Nebraska.
Ambassador Andrew from the Norfolk office participated in the Red10 RV Park Trunk or Treat, handing out candy to nearly 1,200 attendees.
We partner with our communities and customers, providing the kind of energy that fuels those areas and the lives of those we serve. Feel free to share the stories and photos. Follow us on Facebook, Instagram, LinkedIn, Twitter, YouTube, and Pinterest for more!