Ambassadors' gift honors co-worker in South Dakota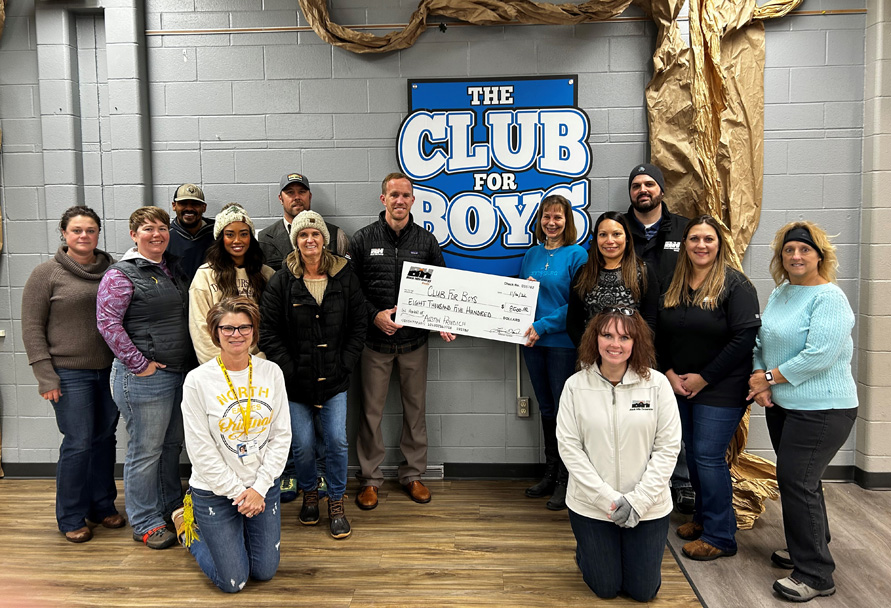 South Dakota ambassadors were heavy-hearted to hear of the passing of fellow Ambassador Adam's twin brother, Austin.
As part of the Black Hills Energy Ambassador program, each member is allocated funds to donate to the charity of his or her choice. To show their support for Adam and his family, the South Dakota ambassadors combined their ambassador funds to provide a gift of $8,500 to The Club for Boys in Rapid City, South Dakota, the charity of the Prudich family's choice, in honor of Austin.
The Club for Boys provides positive experiences that develop self-esteem and character in a caring, safe and fun environment for all boys. To make the gift even more impactful, the ambassadors hung Christmas lights at The Club for Boys Christmas tree lot on a very cold day before presenting their check to the organization.
We know the club will use these funds to impact the lives of many boys, a living legacy in Austin's memory.
We partner with our communities and customers, providing the kind of energy that fuels those areas and the lives of those we serve. Feel free to share the stories and photos. Follow us on Facebook, Instagram, LinkedIn, Twitter, YouTube, and Pinterest for more!