Arkansas team organizes food drive for students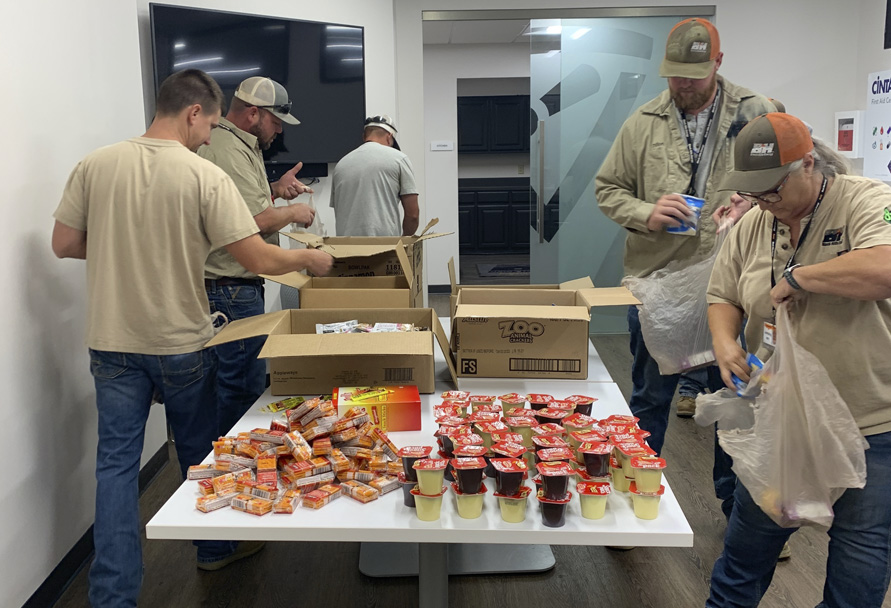 Hearing about students in the Arkansas River Valley who leave school Friday to spend the weekend in food-insecure homes pulls at the heartstrings of our Ozark, Arkansas, division.
Our team has been behind-the-scenes partnering with Ozark Public Schools to support a backpack program for more than five years.
Ozark team members rotate departments to fill 80 bags every week at their office. This service supports the entire school district as counselors identify students in need. Even during the height of the two-year COVID-19 pandemic, the team figured out creative ways to continue this much-needed service in a safe way.
"It would be very difficult to meet the needs of filling the bags without Black Hills Energy," said Chad Haberer, human service worker at Ozark Public Schools. Haberer added the school has very limited staff, and the number of backpacks needed to support their students has grown over the years. He drops off the food supplies and picks up the filled backs from our Ozark office each week.
Tom McCormick, senior manager of gas operations for the Ozark division, said, "Ozark employees have been more than willing to lend support in reducing childhood hunger in our local school system by participating in the backpack program. Pam Fritsche had been instrumental in organizing this effort for the division."
Thank you to the dedicated Ozark team for your continued service in meeting this community need!
We partner with our communities and customers, providing the kind of energy that fuels those areas and the lives of those we serve. Feel free to share the stories and photos. Follow us on Facebook, Instagram, LinkedIn,Twitter, YouTube, and Pinterest for more!