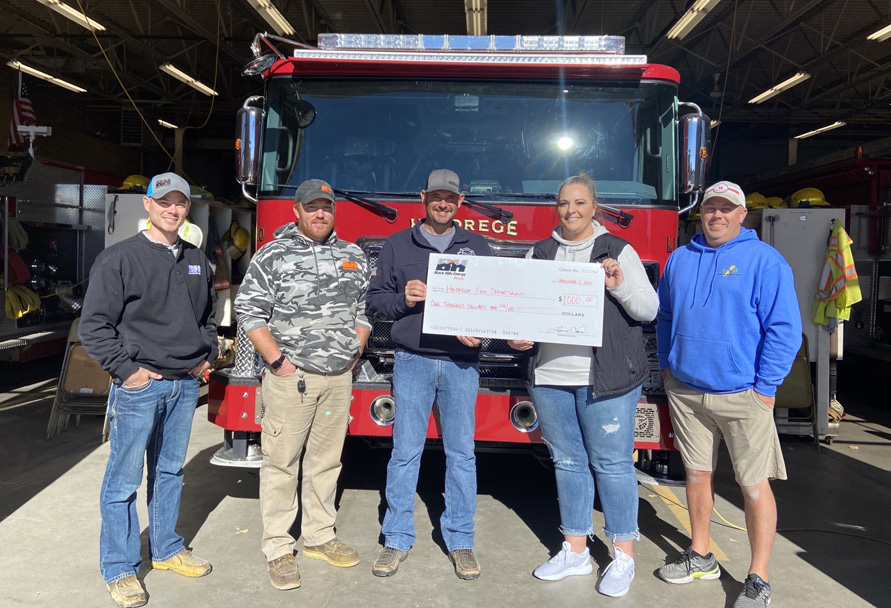 In honor of National Fire Prevention and Safety Month, Black Hills Energy took time in October to thank the Nebraska volunteer fire departments that are some of our most valued partners.
The Black Hills Energy team donated cases of water to approximately 50 volunteer fire departments statewide and also made $1,000 donations to four local departments, including the one in Holdrege, Nebraska. Holdrege Fire Chief Dallas Roemmich said his department plans to use the money in two ways: half of the funds will go to purchase smoke and carbon monoxide detectors to be distributed to the public, while the rest will help with fundraising efforts to purchase new electric extraction equipment.
We partner with our communities and customers, providing the kind of energy that fuels those areas and the lives of those we serve. Feel free to share the stories and photos. Follow us on Facebook, Instagram, LinkedIn, Twitter, YouTube, and Pinterest for more!