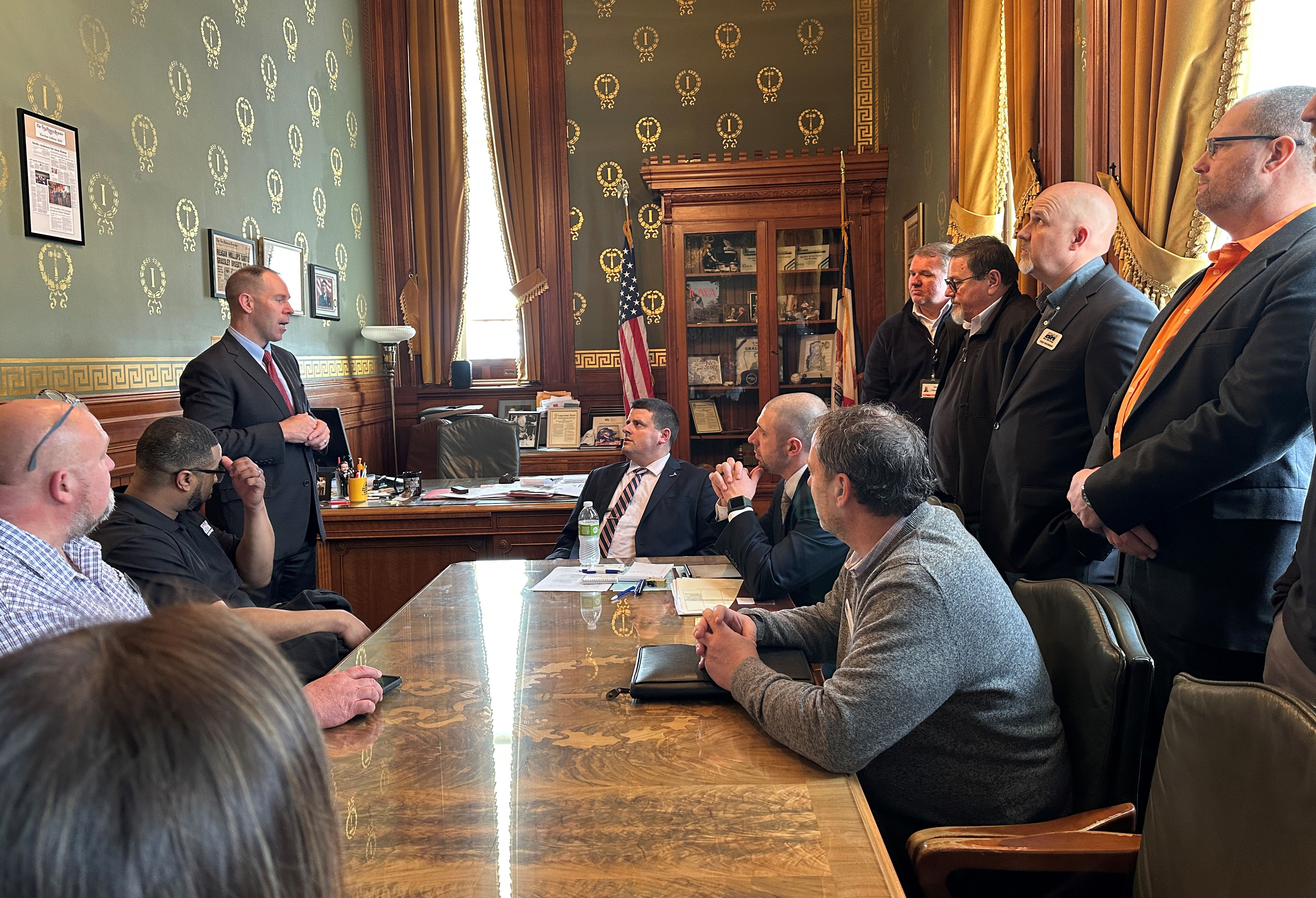 Key leaders from across Iowa met at the Capitol complex in Des Moines to share critical information with top Iowa decision makers.
The group presented a unified front discussing challenges with damage prevention and also offered support for several legislative items that can improve the operating landscape for Black Hills Energy.  Topics of conversation included streamlined customer notices and energy choice legislation that protects natural gas options for consumers.
Team members met with Iowa Attorney General Brenna Bird, House Speaker Pat Grassley, Senate Majority Leader Jack Whitver as well as numerous lawmakers from across the service territory. The group also capitalized on an opportunity to have an impromptu visit with Iowa Governor Kim Reynolds.
It was a great day to share the positive impact Black Hills Energy has on Iowans through our foundational investments and assistance to the less fortunate through initiatives such as Black Hills Cares. Sharing these details firsthand helps solidify a positive relationship with decision makers as they analyze legislation and its impact on our customers and the communities we serve.
We partner with our communities and customers, providing the kind of energy that fuels those areas and the lives of those we serve. Feel free to share the stories and photos. Follow us on Facebook, Instagram, LinkedIn, Twitter, YouTube, and Pinterest for more!