Lace up your tennis shoes, Seward is getting a new wellness center in Nebraska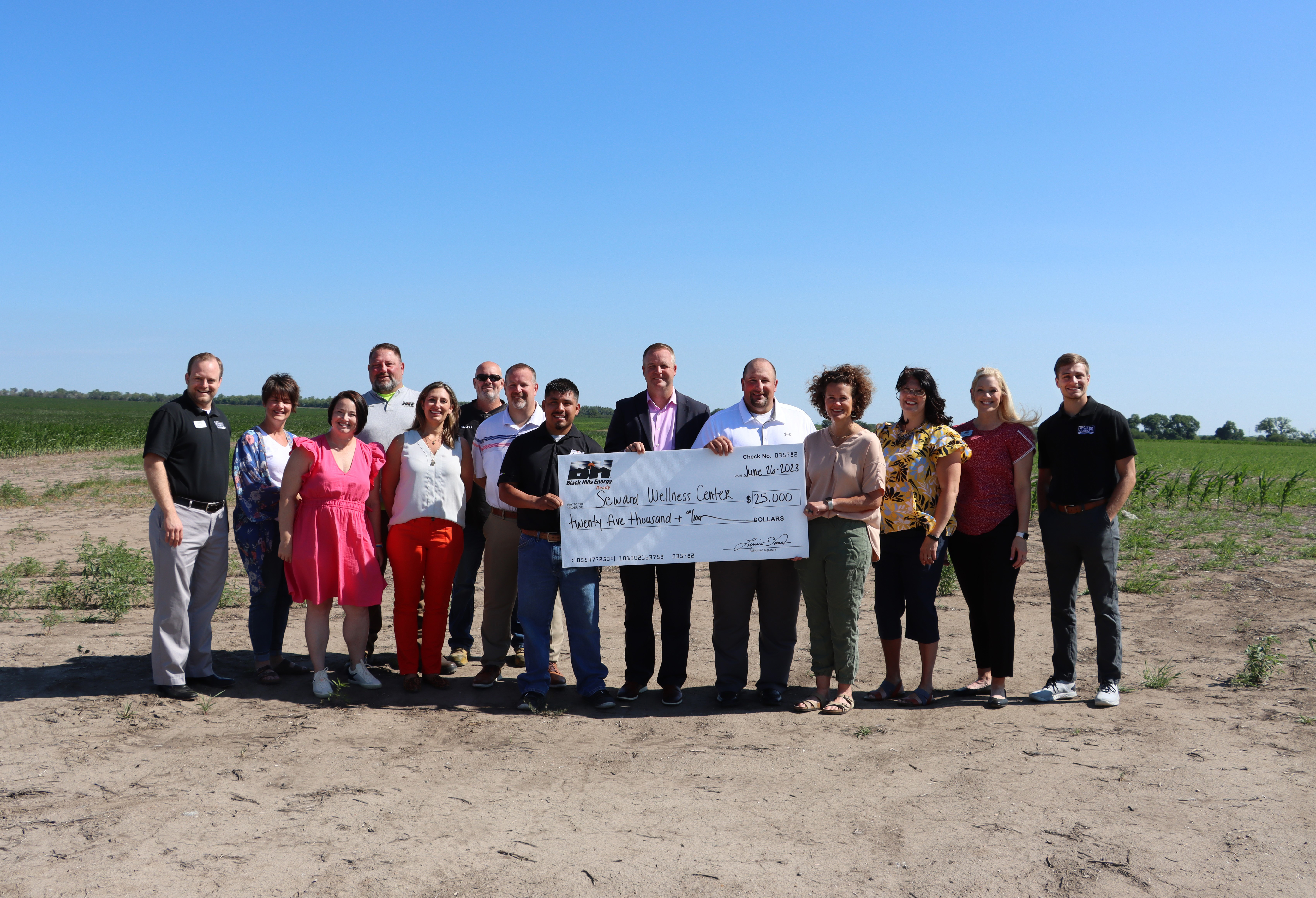 A new wellness center is coming to the growing town of Seward, Nebraska. After conducting community wide research, the City of Seward determined that a wellness center was among the top three things community members needed. The decision to push forward with these findings was then made, and construction of the Seward Wellness Center began in July of this year.
Partially funded by our Black Hills Corp. Foundation, the Seward Wellness Center is sure to be a great addition to Seward. The facility will serve an estimated 1,600 community members annually, providing local health and wellness opportunities for all. A wide range of programs will be offered at the Wellness Center for citizens of all ages, including swimming lessons, exercise classes and a youth center.
Kevin Jarosz, vice president of operations in Iowa and Nebraska, provided perspective on the importance of this project noting, "this growing community is home to a thriving industrial business area, prestigious Lutheran private university and attractive neighborhoods. With more than 7,000 residents, the city realized the critical need for a quality, cross-generational, multi-use recreation and wellness facility."
In June, our Nebraska ambassadors visited the future site of the Seward Wellness Center alongside representatives for a check presentation ceremony. Already gaining support from several excited community members, the Wellness Center is sure to be a hit when it opens up to community members in March 2025.
Our team is proud to support the Seward Wellness Center project that will impact generations to come.
We partner with our communities and customers, providing the kind of energy that fuels those areas and the lives of those we serve. Feel free to share the stories and photos. Follow us on Facebook, Instagram, LinkedIn, Twitter, YouTube, and Pinterest for more!