Promoting safety through damage prevention awareness in Iowa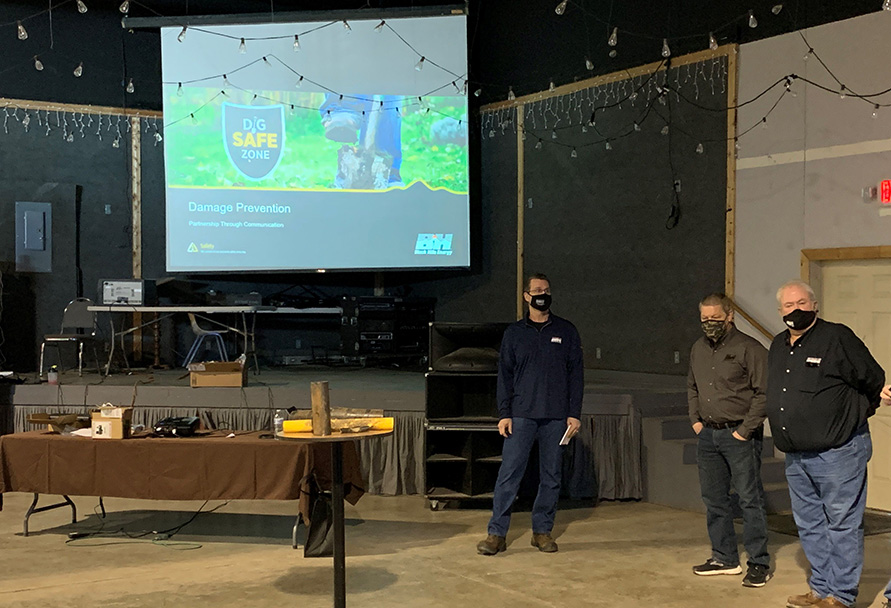 Safety is our top priority, so we're always looking for ways to help keep our employees, partners, and customers out of harm's way.
Our Iowa team gave a Safe Dig presentation to 51 employees at West Union Trenching, an Iowa boring contractor, to stress the importance of dialing 811 before digging. Working in partnership with our local contractors helps to promote the safety of the construction crew and community.
Our trainers reminded the group that any time you break ground, you run the risk of hitting a utility line. Whether you're a homeowner planning some shrubs or a contractor excavating a subdivision, you must call 811 or submit an online request at least two days before you dig.
Learn more about 811 in your area.
We partner with our communities and customers, providing the kind of energy that fuels those areas and the lives of those we serve. Feel free to share the stories and photos. Make sure to tag us on Facebook, Instagram, LinkedIn and Twitter.