Call before you dig

Whether you're a homeowner planting a tree or a contractor excavating a subdivision, you must call 811 before you dig. It's free, it's easy, and it's the law.
Notify your local one-call center by calling 811 or submitting an online request at least two days before you want to break ground. Your state-run service will contact all your utilities, including electric and gas, at no charge to you. We'll then come out and mark the approximate location of our buried lines with color-coded paint or flags.
Steps to safe digging
1. Call 811 before you dig. This free service will notify all utilities in your area of your plans to dig. 
2. Review your state's One-Call laws for specific call, locate and dig requirements. 
3. Pre-mark the excavation area using white paint or flags. Within two business days, someone from each utility will arrive at your site to mark the approximate location of buried lines with paint or flags at no cost to you. 
4. Dig with care. Lines cannot be exactly pinpointed, and the depth can't be precisely determined. Please use extreme care when digging anywhere near the markings. 
5. Call to have the location remarked for free. If the original marks are disturbed or your project will be delayed by more than seven days, call to have remarked. Don't forget to call at least two full business days before work begins.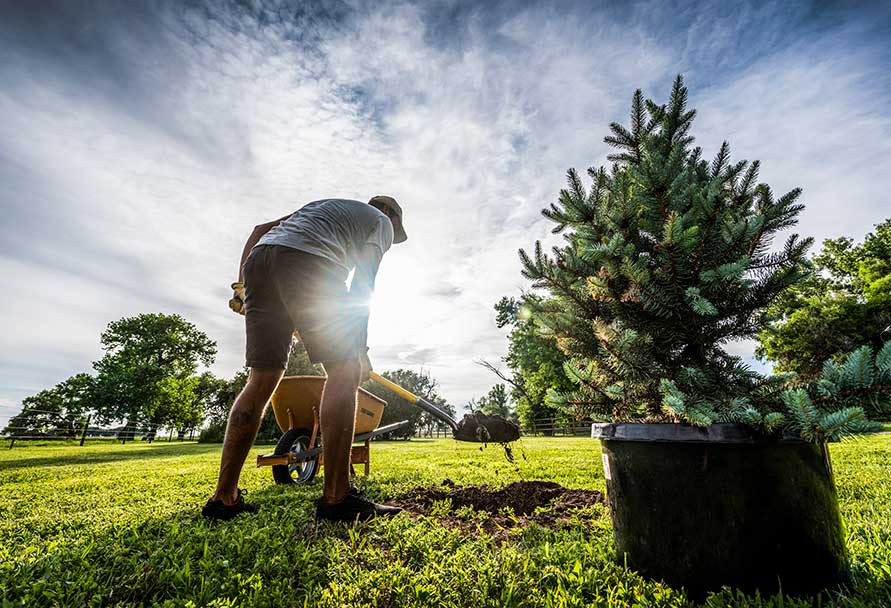 Safe digging at home
You serve as an important role in helping to prevent pipeline emergencies. A big part of that responsibility is to consider where utility lines are buried before you dig. Whether you're a homeowner using a shovel to plant a tree or set a fence post, or a major contractor.
Neighbors like you can help us maintain a safe, secure, and reliable pipeline system. If you observe any unusual or suspicious activity near our pipeline facilities, please call 800-694-8989.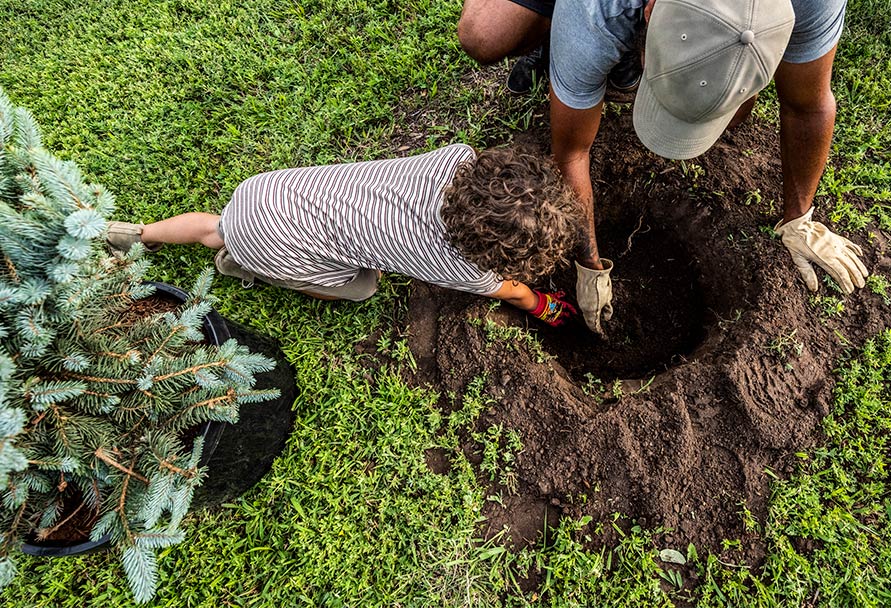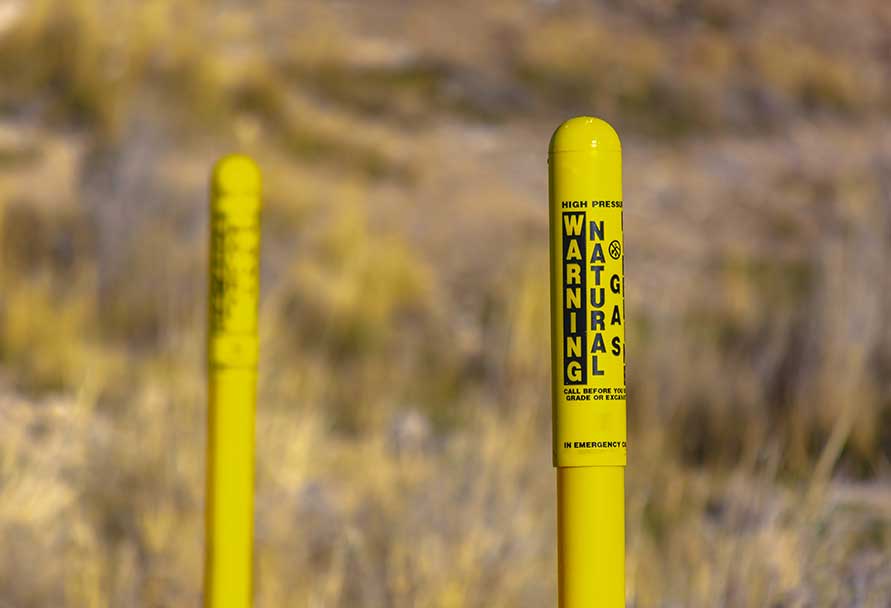 Pipeline location information
Most natural gas pipelines are buried out of sign, but they should never be out of mind.
Pipeline signs explain what the pipeline carries and provides the pipeline operator's name and phone number in case of an emergency.
The signs do not indicate the exact location or depth of the pipeline, so always call 811. 
More information
Safe digging and damage prevention is our shared responsibility. Learn more and find information specific to your area at call811.com.