Click or call 811 before you dig

Safety is our number one priority – safety of our customers, our employees, and our utility infrastructure. You are our top priority.
But we need your help.
Any time you break ground, you run the risk of hitting a utility line. Whether you're a homeowner planting some shrubs or a contractor excavating a subdivision, you must call 811 or submit an online request at least two days before you dig.
811 protects you and keeps our communities safe. Always call 811 before you dig. It's free, it's safe, and it's the law.
If you have any questions or wish to speak to a Black Hills Energy representative before you submit your 811 request, click the button below to send us a message and we'll follow up with you.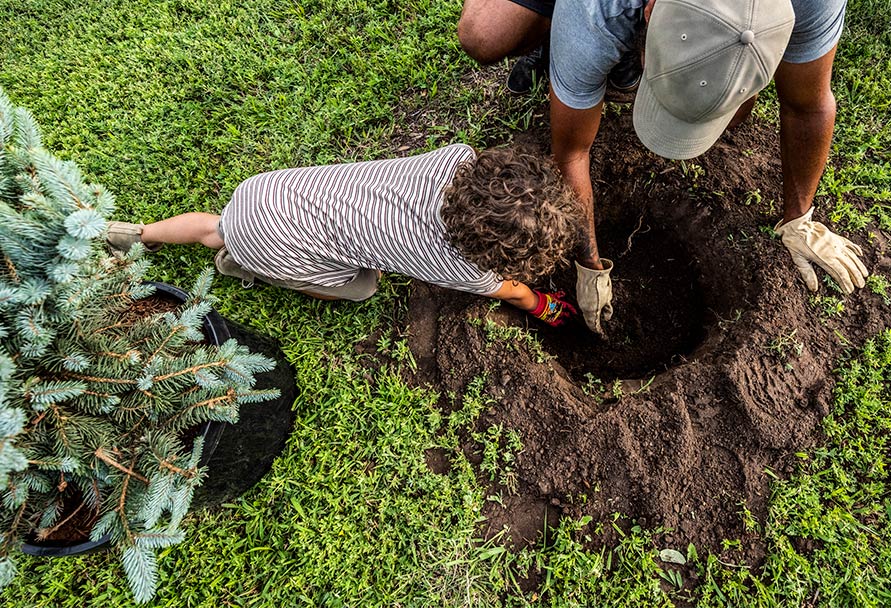 Safe digging at home
Many utilities are buried just a few inches below ground, so you could easily hit a line with even simple gardening projects. Before you start any project that moves dirt, make sure to call 811 first.
Contractors
Hitting a buried line while digging can disrupt utility service, cost money to repair, or cause serious injury or death. Calling 811 before every project will help you avoid dangerous and/or costly consequences.
Pipeline location information

Most natural gas pipelines are buried out of sign, but they should never be out of mind.
Pipeline signs explain what the pipeline carries and provides the pipeline operator's name and phone number in case of an emergency.
The signs do not indicate the exact location or depth of the pipeline, so always call 811. 
More information
Safe digging and damage prevention is our shared responsibility. Learn more and find information specific to your area at call811.com.