We were awarded the Rising Star Award for our commitment to Sarpy County, Nebraska.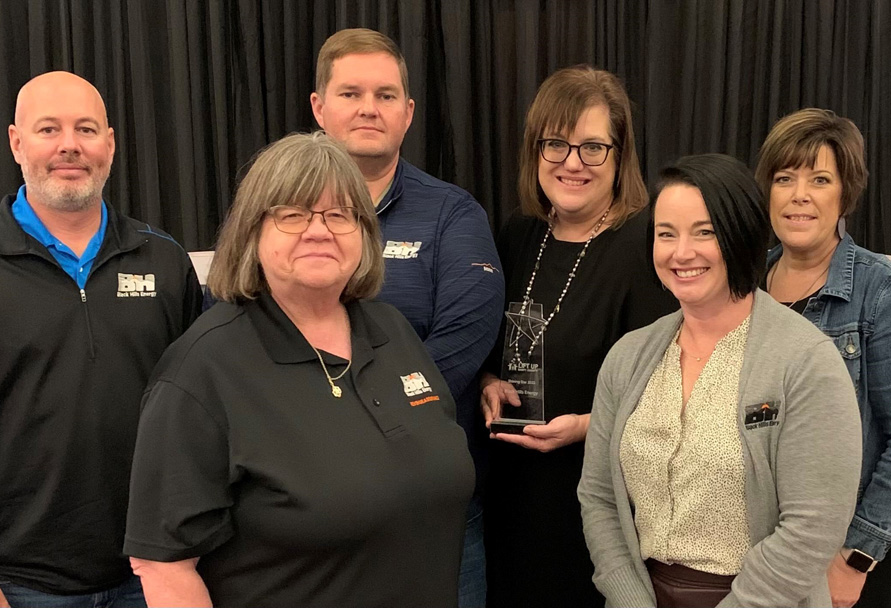 Black Hills Energy in Sarpy County, Nebraska, was recently chosen as a Lift Up Sarpy County Rising Star Award recipient, recognizing its community support efforts in the area.
Since 2012, Lift Up Sarpy County has served as a conduit between different organizations, all of whom inform and support each other on family and individual needs. The organizations follow a preventative strategy. Lift Up Sarpy County's collaboration with government, faith-based organizations, schools and other nonprofits allows them to help families get on the path to self-sufficiency, efficiently and effectively.
In November, the organization held its first annual award luncheon to celebrate a few of the companies that have greatly and generously supported its mission. We were honored and humbled to be chosen as an inaugural award winner.
We work with Lift Up Sarpy County and collaborative partners to help vulnerable families find and access critical heating and cooling resources they need to remain in their homes. They do this through the Black Hills Cares program administered through the Salvation Army.
Lift Up Sarpy Executive Director Tanya Gifford said this about Black Hills Energy:
"Black Hills Energy strives to improve life for those in the eight states they serve, each and every day. They offer a variety of energy assistance programs to serve the needs of the Sarpy County community. Without this commitment, many financially struggling families could endure even greater hardships during our extreme Nebraska weather months. Black Hills Energy has been unwavering in their support of the collaborative nature of the work done by Lift Up and our partners, and we could not be more grateful."
We partner with our communities and customers, providing the kind of energy that fuels those areas and the lives of those we serve. Feel free to share the stories and photos. Follow us on Facebook, Instagram, LinkedIn, Twitter, YouTube, and Pinterest for more!