South Dakota Mines Community Champion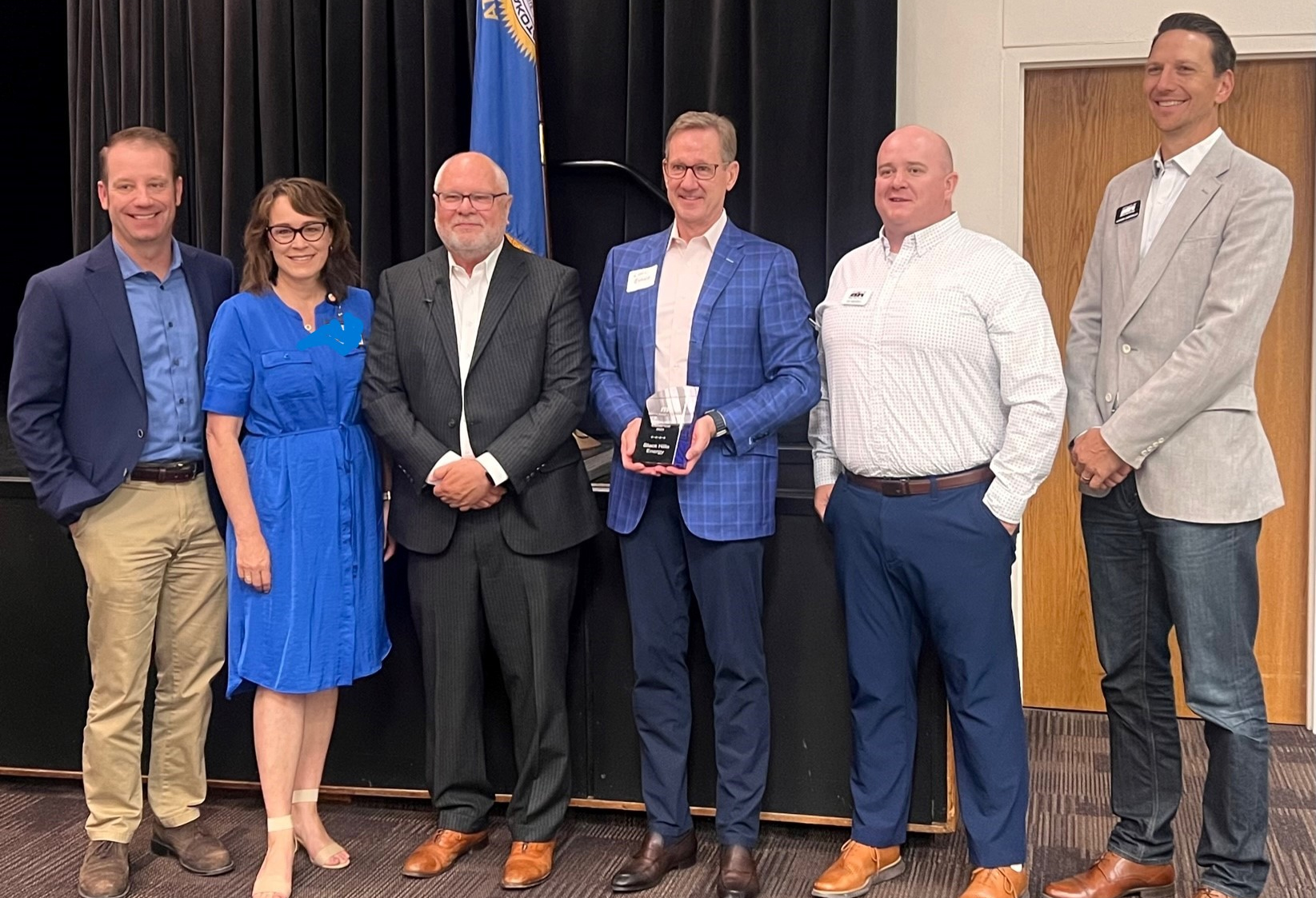 South Dakota Mines recently recognized our company as the 2023 Community Champion at their annual state-of-the-university address in Rapid City. Our company was the business recognized this year for having dedicated time, treasure and talent to further the mission of the school.
Attendees of the event heard updates from South Dakota Mines President James Rankin about the state of higher education, student enrollment and graduation outcomes and the upward trajectory the school is on. "Our company takes pride in supporting South Dakota Mines by focusing on President Rankin's mission to keep graduates in South Dakota," said Bo Secrest, electric operations manager in South Dakota and a School of Mines alumnus.
South Dakota Mines is a long-time partner of our company, training a large number of engineering professionals who are now part of our talented workforce. We are a major sponsor of their athletic department, support their entrepreneur business planning competition, Cultural Expo and Women in Science programs. We also provide two endowed scholarships for engineering students.
We partner with our communities and customers, providing the kind of energy that fuels those areas and the lives of those we serve. Feel free to share the stories and photos. Follow us on Facebook, Instagram, LinkedIn, Twitter, YouTube, and Pinterest for more!