Springdale, Arkansas thanks its teachers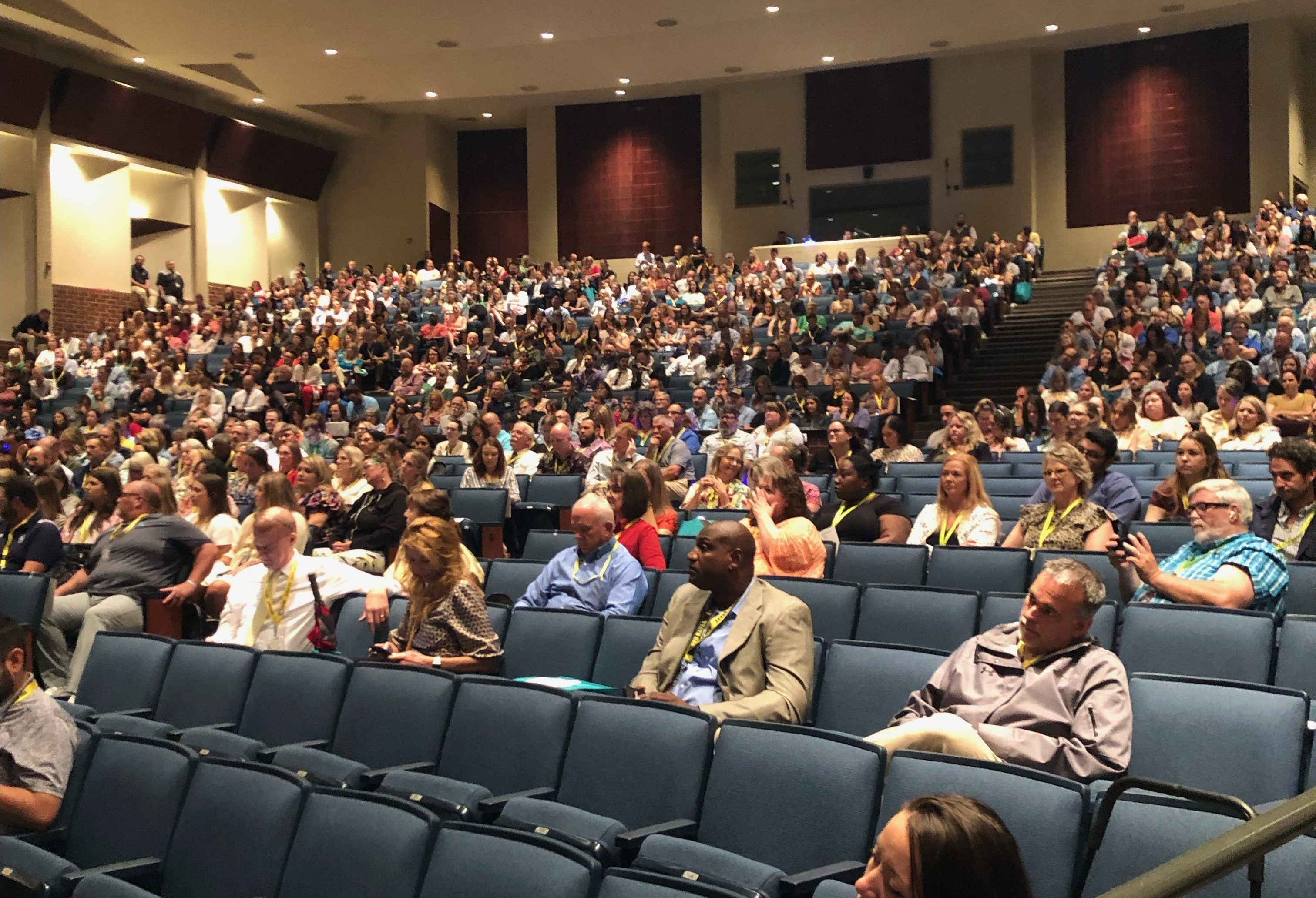 The Springdale, Arkansas, Chamber of Commerce held its 57th annual Teacher Appreciation Event in early August.
Created as a way to acknowledge and thank Springdale Public Schools' educators for their work and contributions to the community, the event is the largest of its kind in the nation. More than 2,000 teachers are honored and over $137,000 worth of member-donated gifts are distributed.
Gift distribution includes two $10,000 home makeovers presented by Sam's Furniture to teachers who have dealt with a hardship in their personal life. Teachers are nominated by their peers to be considered for the special home makeover.
Harps Food, which is based in Springdale, gives $50 gift cards to teachers who have been teaching for 25 years or more.
This year, 108 Chamber members hosted a vendor fair for teachers as part of the event. Several employees from Northwest Arkansas helped set up for the vendor fair.
We partner with our communities and customers, providing the kind of energy that fuels those areas and the lives of those we serve. Feel free to share the stories and photos. Follow us on Facebook, Instagram, LinkedIn, Twitter, YouTube, and Pinterest for more!