Volunteers improve Nature Center in Colorado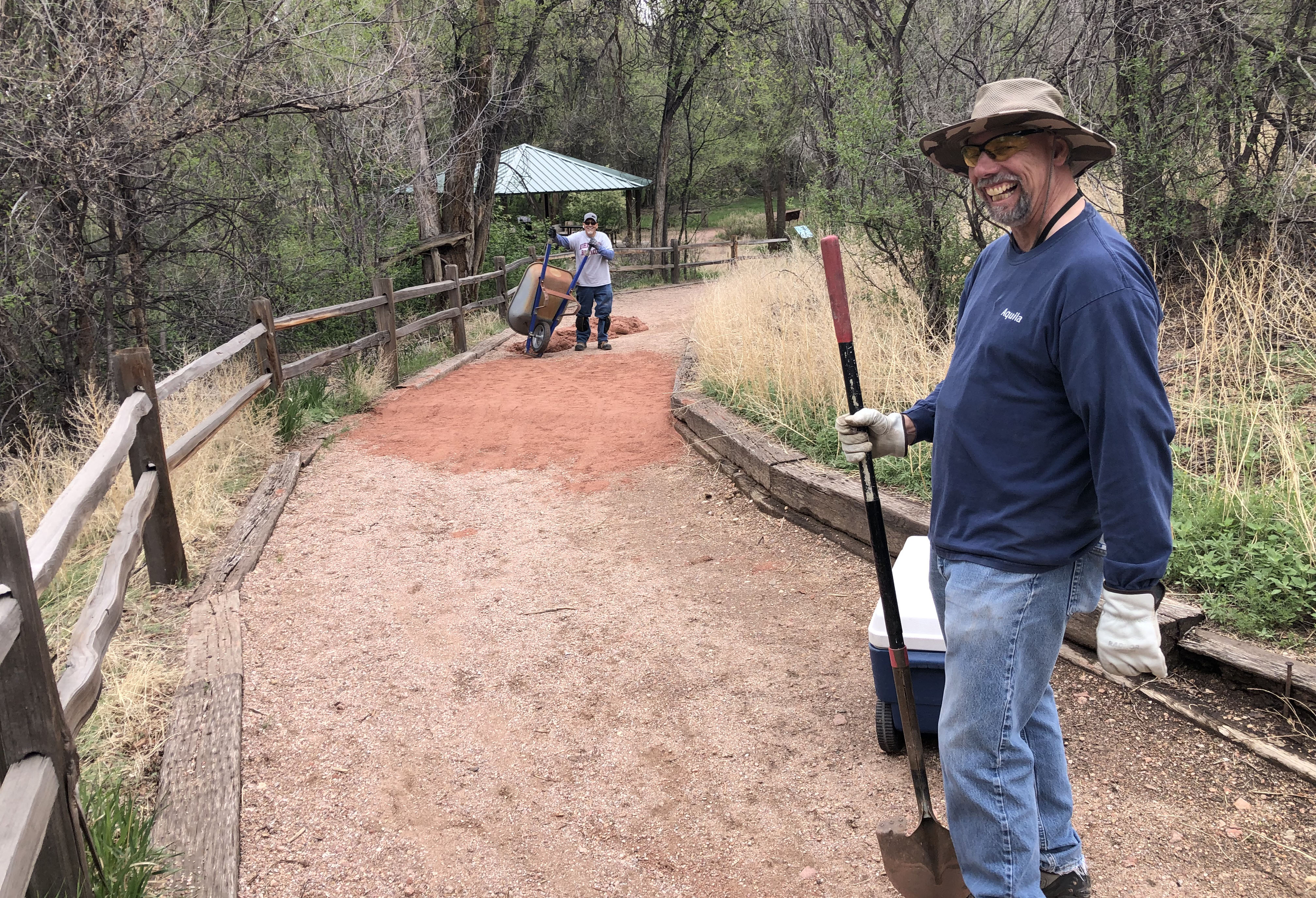 Employees from our Fountain, Colorado, operations center recently spent a long day volunteering at the Fountain Creek Nature Center. The Nature Center is part of the greater Fountain Creek Regional Park and offers a variety of outdoor experiences and information on aquatic macroinvertebrates, birds, local history and sustainability.
Employees identified the need to improve walking paths at the Nature Center, eliminating significant trip hazards created by erosion protection materials, along with the need to repair the railing on a dock that overlooks the wetlands. Our Black Hills Energy team split into two groups to accomplish their goals for the day and were visited by a flock of turkeys, including toms and hens, while they worked!
Nature Center staff appreciated the group's hard work and are excited about the improvements. The Nature Center has also received donated bat boxes, one of which will be added to the center pole of the newly replaced dock railing.
Our Colorado teams throughout the state frequently participate in local outreach opportunities and the Fountain Creek Nature Center has become a great partner for these opportunities.
We partner with our communities and customers, providing the kind of energy that fuels those areas and the lives of those we serve. Feel free to share the stories and photos. Follow us on Facebook, Instagram, LinkedIn, Twitter, YouTube, and Pinterest for more!