Electric storm safety
We work to make sure you have safe and reliable energy, but occasionally the weather or other circumstances can create issues. Here's how you can stay safe before, during and after a storm:
Before the storm
We're always ready to respond to issues caused by severe weather. We monitor weather conditions and forecasts, so we know when a storm might strike. Our highest priority is to provide you with safe, reliable service.
Before the storm, we prepare our crews and make sure we have the necessary people in place to mobilize. When the situation calls for it, we have arrangements with outside contractors and other utilities to send crews to help restore service.
Set up an emergency drawer or kit that's easy to access, even in the dark. Stock it with fresh batteries, a battery-powered radio and a flashlight. Avoid using candles, lanterns or oil lamps because they can present a fire risk. Be sure everyone in the family knows where the emergency drawer or kit is located.
If any member of your family is on life support, plan for arrangements to get them to a location where their needs can be met if electric service is interrupted. Also call us at 888-890-5554 to make sure we've noted a life-support system exists at your home.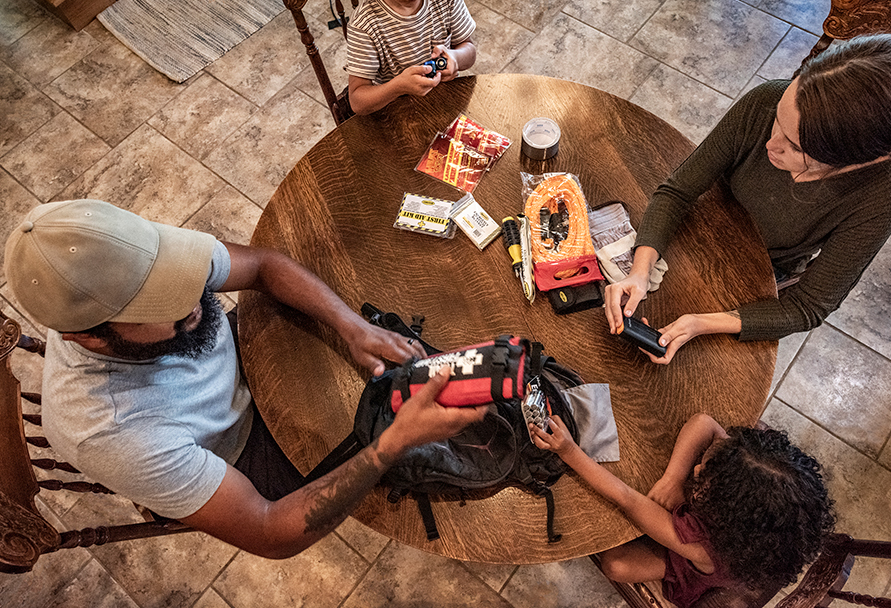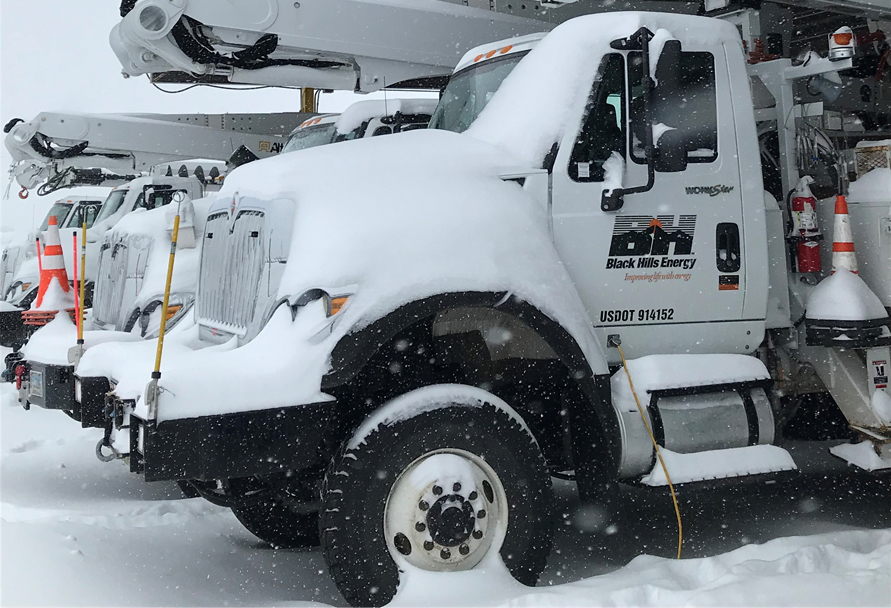 During the storm
Temporary electrical outages can be caused by lightning, snowstorms, high winds or equipment failure. If an electrical service interruption occurs, we'll make every effort to restore your power as quickly as possible. We know these situations are an inconvenience, and we appreciate your patience as we work to restore service.
If your power is out, report your outage online. Call 911 if you're in danger or have a medical emergency. Call our emergency number at 888-890-5554 if you see damaged utility equipment.
In the event that an unexpected outage occurs, follow these tips to stay safe:
Assume any downed power line is energized. Never touch or attempt to pick up a fallen line. Do not try to rescue someone in contact with a power line.
Unplug sensitive computer and electronic equipment or protect them with a high-quality surge protector.
Leave a lamp or electric radio on so you know when service is restored.
Turn on a porch light when power is restored. This will help speed-up our power restoration process, because we'll be able to quickly confirm your power is back on without knocking on your door or checking the meter.
Do not open your refrigerator or freezer more than necessary. Undisturbed food will remain frozen in most freezers for 12 to 48 hours.
Do not use charcoal grills to heat your home or cook indoors. Dangerous carbon monoxide fumes can build up and cause injury or death.
If you use a portable generator, follow the manufacturer's safety and operating guidelines. Be sure to operate the generator in a well-ventilated area. Never operate it indoors or in your garage. Dangerous carbon monoxide fumes can build up and cause injury or death.
Because carbon monoxide is odorless, colorless and tasteless, have a carbon monoxide detector with fresh batteries installed to warn you of potentially dangerous levels of carbon monoxide.
After the storm
Every storm is different, but our crews always work hard to safely and efficiently restore the energy you depend on.
Stay up-to-date on post-storm information by following our Facebook or Twitter pages. We also share information with local media.
Service mast maintenance
Severe weather can damage your home's service mast. A mast is on the outside of your roof or at your meter and looks like a metal tube or pipe. It feeds electricity to your home from the overhead power lines. 

As the homeowner, you're responsible for maintaining and repairing your home's service mast. Follow these steps to repair your service mast:
 Look at the mast on the outside of your home, but don't touch it because it's energized.
Contact a certified electrician to schedule a repair, if the mast appears loose, bent or damaged. 
The electrician will call us to come out and turn off service to your home.    
The electrician will repair the meter can or service mast.    
The electrician will call an inspector to inspect the repair.    
The Inspector or electrician will call us to restore service to your home.