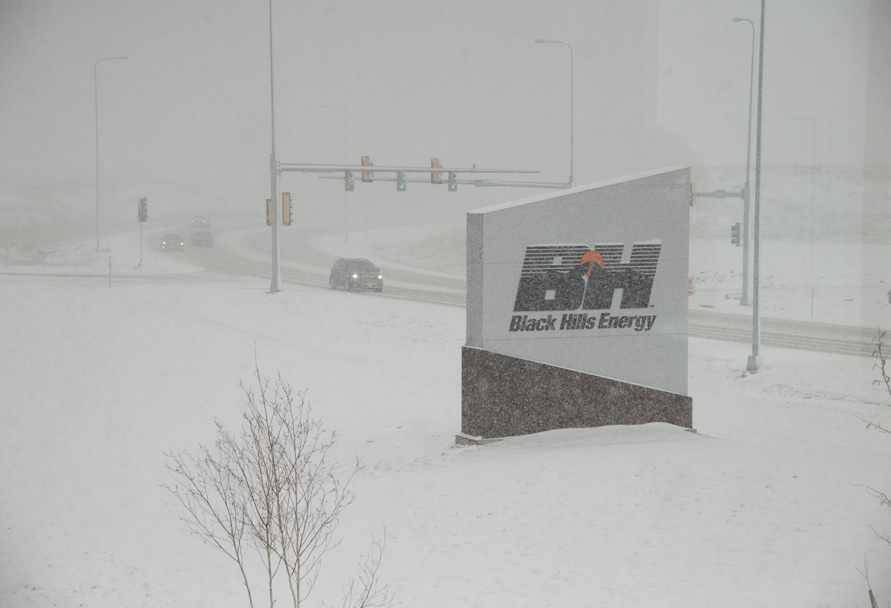 If you smell a gas odor, immediately evacuate from the building or area. Once you're away from the building, call 911. Or, if you see damaged lines, leave the area immediately and call 911. Then, call us at 888-890-5554 to report the problem. 
Potential outages can be caused by lightning, snowstorms, high winds or equipment failure. If a service interruption occurs, we'll make every effort to restore your power as quickly as possible. We know these situations are an inconvenience, and we appreciate your patience as we work to restore service. 
Here are some tips to follow to stay safe during a storm.
Stay up to date on potential outages. We issue ongoing service restoration updates to the media, on our outage map and on our Facebook and Twitter pages. Follow instructions and guidance from emergency management officials. 
Stay indoors and away from windows. Lightning can strike windows and doors, so it is best to stay away from them during a storm.
Unplug all electrical appliances and electronics. You can also protect them with a high-quality surge protector. This will help to prevent power surges and damage to your appliances.
Do not open your refrigerator or freezer more than necessary. Undisturbed food will remain frozen in most freezers for 12 to 48 hours.
Emergency power source
If during a storm you need to use an emergency power source, such as a generator, be very vigilant about safety and learn how to use it properly. It needs to be in a well-ventilated area. Never operate it indoors or in your garage.
Carbon monoxide safety
Broken equipment, blocked vents or using alternative power sources like charcoal grills to heat your home can create dangerous carbon monoxide fumes. Because carbon monoxide is odorless, colorless and tasteless, install a carbon monoxide detector with fresh batteries in your home. It will warn you of potentially dangerous levels of carbon monoxide. Learn more about carbon monoxide safety.
Locate your emergency kit
Stock your emergency kit with a flashlight, batteries and a portable phone charger or battery-operated radio for weather updates and emergency notifications. We have a full list of other items to include in your emergency kit.  
Flood safety
Heavy rains and large amounts of snowfall can cause flooding any time of the year. Learn how to keep you and your appliances safe during and after a flood.
Here are ways to stay warm and safe in your home if your service is interrupted:
Preserve the heat inside — avoid opening doors and close blinds and drapes to keep your house from cooling down.
A temporary loss of power will prevent your furnace from running. Once service is restored, your furnace should automatically restore operation. You're encouraged to call an HVAC professional if this does not happen.
Dress in layers — wear multiple layers of clothing along with a hat and gloves.
In extreme cold, avoid wood fireplaces because they require extra ventilation to prevent carbon monoxide buildup.
Never use outdoor barbecue grills, kerosene heaters or camping heaters inside your home because they emit carbon monoxide.
If you are having trouble keeping your home warm during a natural gas service outage, do not stay overnight. Consider spending the night with family or friends or at a hotel if that's an option.
To minimize frozen pipes, we recommend leaving a small stream of water running from all indoor faucets (a few drops from both the hot and cold faucets). 
Keep garage doors closed and minimize opening of doors to keep cold air out.