Iowa team spreads holiday cheer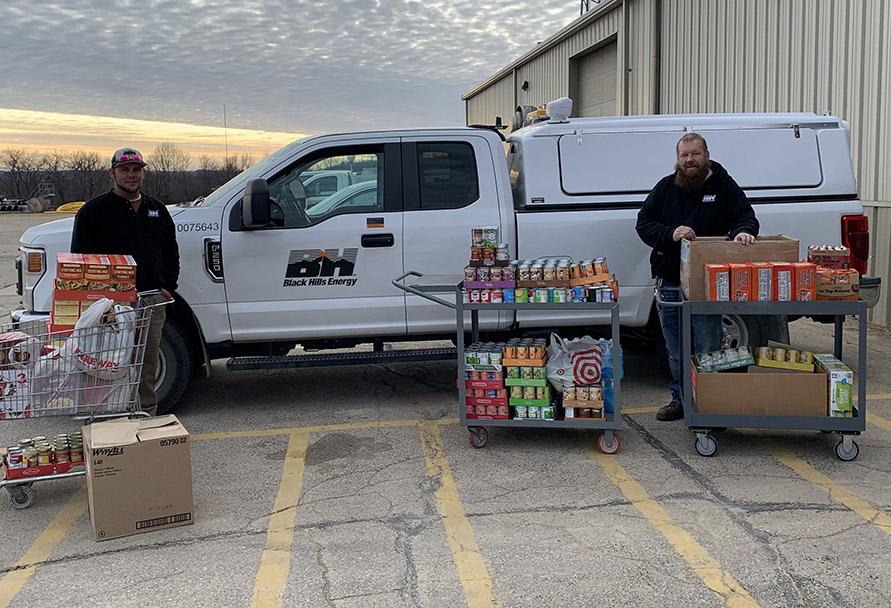 Our Dubuque, Iowa, team kept busy with community projects over the holidays, helping to make the season brighter for those in need.
Company ambassador Aric challenged his Dubuque coworkers to fill a meter box with food for the Dubuque Food Pantry and Dubuque Area Labor Harvest. They were successful in their effort! The team then helped pack and hand out bags of food for 500 families during the week of Christmas.
The Dubuque team also participated in a drive-through Christmas light event that benefits Hillcrest Family Services, a nonprofit agency that supports children and families in the community through a variety of services. Black Hills Energy sponsored a light display for Reflections in the Park. Team members also volunteered to greet cars as they drove through the park.
We appreciate everyone who helped improve lives in their communities this holiday season.
We partner with our communities and customers, providing the kind of energy that fuels those areas and the lives of those we serve. Feel free to share the stories and photos. Make sure to tag us on Facebook, Instagram, LinkedIn and Twitter.