Renewable Ready frequently asked questions
How does Renewable Ready work?
Through the Renewable Ready Service Tariff, approved by the regulatory commissions in South Dakota and Wyoming, program subscribers enter into contracts with Black Hills Energy to purchase renewable energy for periods of five to 25 years. The energy that a customer needs for its everyday operations continues to flow in the same manner as it does today.
Which customers are eligible to participate in Renewable Ready?
Renewable Ready is available to commercial and industrial businesses that use a minimum of 300,000 kilowatt-hours of energy per year. Governmental agencies are also be eligible to participate.
What are the costs associated with Renewable Ready?
Under the Renewable Ready Service Tariff, subscribing customers continue to pay all utility service charges and fixed costs related to the delivery of safe, reliable energy from Black Hills Energy. In addition, Renewable Ready incorporates a renewable energy charge per kilowatt-hour based on the customer's subscription and as delivered by the project. The program also includes an offsetting credit, which is calculated on the customer's subscription amount and delivered energy. 
What are the terms of a Renewable Ready subscription?
A subscribing customer was required to sign a contract, which provides for an early termination fee and allows for assignability between a customer's service locations. Under the terms of the contract, subscribers receive the renewable energy credits (REC's) associated with their subscription and Black Hills Energy will retire those credits on behalf of subscribing customers.
Is Black Hills Energy providing a similar renewable solution for residential and small business customers?
Not at this time. The Renewable Ready program is uniquely designed for large users of energy, specifically, commercial, and industrial customers and governmental agencies. The program provides these customers with an efficient way to purchase long-term subscriptions to utility-scale renewable energy resources from Black Hills Energy. We will evaluate whether and how such an option might be made available for residential and small business customers in the future.
Learn more

Based on high customer demand, Renewable Ready is now fully subscribed and no longer accepting applications. If you are a qualifying large volume commercial customer or governmental agency and would like to speak to a Black Hills Energy representative, email RenewableReady@blackhillscorp.com.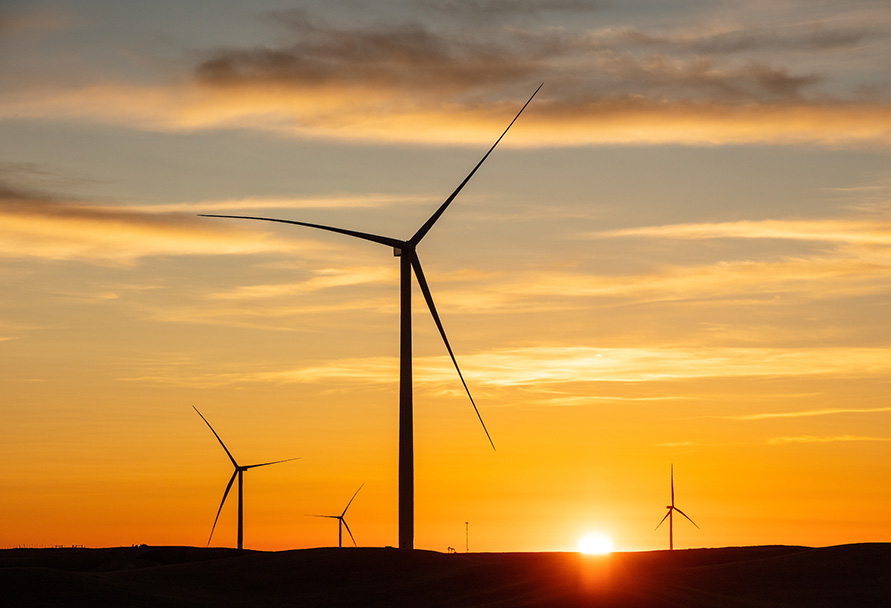 Corriedale Wind Energy Project

Our Corriedale wind energy project provides affordable, sustainable energy solutions for subscribers of our Renewable Ready program.