Plant a tree to boost your mood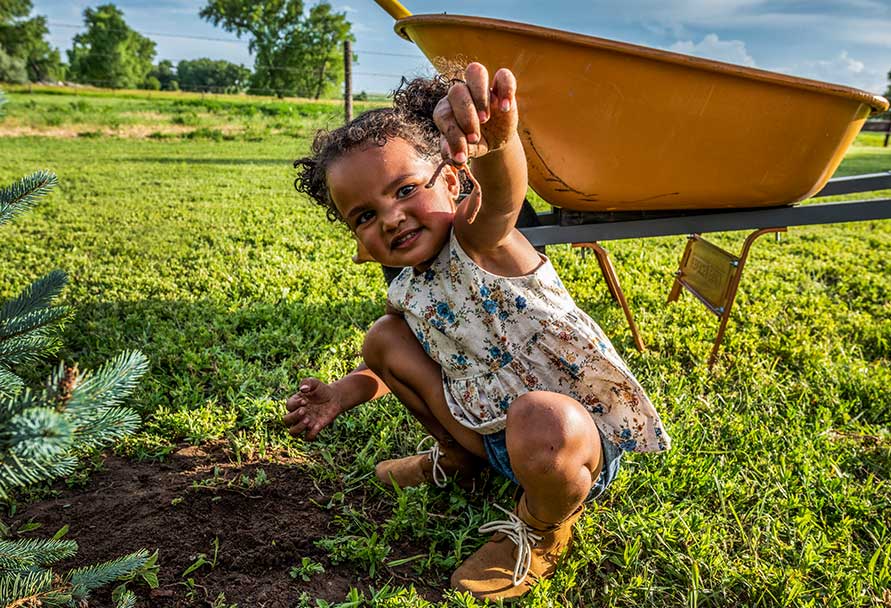 Current events have us all experiencing more anxiety than usual. But if you can get out to enjoy the fresh air of your yard, you have a mood booster right at your fingertips: nature.
There's something about digging in the cool dirt on a warm spring day that can lift your spirit. In the book "The Nature Fix: Why Nature Makes Us Happier, Healthier, and More Creative", author Florence Williams explores numerous studies that show how even small amounts of exposure to the living world can enhance our mood.
"We all need nearby nature: we benefit cognitively and psychologically from having trees, bodies of water, and green spaces just to look at," said Williams in the book.
Now is a great time to plant a tree – both for our own mental health, and for the tree's health. An early spring planting, just as the ground thaws, will give your new tree time to adapt before having to stand up to the heat of the summer. Plus, it's a great way to celebrate Earth Day on April 22 and Arbor Day on April 24.
In addition to helping you cheer up, a well-placed tree can help your home or business save energy by providing shade from the hot sun and a windbreak from the cold breeze. And they help reduce your carbon footprint, improve air quality, and more effectively catch storm water runoff.
Here's what you should do before you plant:
 

Call 811 – This free service will notify all utilities in your area of your plans to dig. We'll come mark the approximate location of buried lines with paint or flags within two days.
Look up – If there's a power line nearby, consider a new location for your new tree. It can become a safety hazard if your tree gets too close after a few years of growth. We take safety seriously, so if you're worried that your tree might be too close or in our easement, just give us a call and we can take a look for you.
Dig with care – All lines should be at least 18 inches underground. But you never know where top soil might have shifted, so they might not be as deep as you think. Never use mechanical equipment near your utility marks.
Check to see if you can get a free tree on us – Did we mention that we love trees? We partner with the Arbor Day Foundation and Trees Forever to offer free trees to our customers. 
Happy planting!
---
Call 811 before you dig!
April is National Safe Digging month. Visit our 811 webpage to learn how you play a role in safe digging. It's free, it's easy, and it's the law. To celebrate we are giving away a Broil King Monarch 320 Stainless Steel/Black 3-Burner Natural Gas Grill.
Make sure to follow us on Facebook, Instagram, LinkedIn and Twitter for the latest tips!
 

Share the love with those you love

During this time of thanksgiving, you can share the peace-of-mind of Service Guard with your friends and family through our share and save referral program. You'll get $50 in credit toward your existing Service Guard repair plan account, and the person you refer will get a month of Service Guard free.