Lower your energy bill this holiday season


A holiday season without good food would bring out the Grinch in all of us. So many of our best holiday memories begin with the meals we share and the goodies we bake. Remember Mom's sweet potato pie or Grandma's Mexican cinnamon cookies? How about your aunt's famous turkey stuffing or your cousin's perfectly cooked spiral ham.
Holiday meals bring us together in ways nothing else can. Before you preheat the oven, keep in mind that preparing the holiday foods we love also means using energy. And using excess energy means higher bills. We have ways to help you cut energy consumption and costs for all your holiday needs.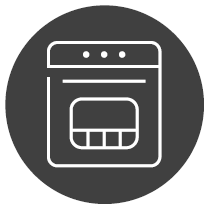 How to save energy in the kitchen
How do you find the balance between holiday cooking and saving energy? Just incorporate a few of these energy efficiency steps into your holiday cooking routine. 
Do your holiday baking in one day. If you're going to crank up your energy use to bake, might as well do it all at once. Get those pies, cookies and breads done in the same heated oven. Even better, try some recipes that don't require the oven, such as these delicious almond bark cookies. They're easy and microwave friendly.
Don't peek. Once you've slid those goodies into the oven, keep the door closed. Opening the oven door lowers temperatures inside by as much as 25 degrees and wastes energy. 
Microwave foods. Microwaves use 90% less energy than a conventional gas oven. If a recipe allows for it, choose the microwave instead of the oven. 
Keep the fridge door shut. Standing in front of an open refrigerator door means lost energy. Before you open the door to grab cooking supplies, know what you need and gather everything in one shot. Another tip — set your refrigerator at 35 to 38 degrees to save energy.
Cover pots on the stove to speed heating.
Use the correct sized pot on burners. A 6-inch pot on an 8-inch burner wastes 40% of the burner's heat.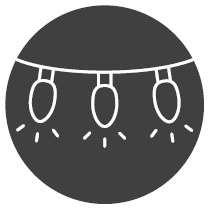 Light up your home and lower your bill
Daylight Savings brings shorter days and colder weather. You'll be using less sunlight and relying more on the lighting inside your home. Hosting get-togethers means the lights will be blazing, especially after the change in time on Nov. 6. With Thanksgiving also approaching, you might be thinking about hanging your holiday lights. Use these tips to save energy on your indoor and outdoor lighting. 
Dump the old bulbs. Switch your incandescent light bulbs with more efficient LED bulbs. They use less wattage, last longer, and save money. Some customers can even get a rebate for changing to these more energy-efficient bulbs.
Let the light in. If you have south facing windows in your home, open those shades during the day and let the sun do its job heating up your home. At night, close blinds to trap in the warmth.
Set a timer. Connect your outdoor lights to a timer and schedule them to turn on only when it's dark and turn off before you go to bed. Also, try to keep them twinkling for less than six hours each day.
Look for alternative options. String lights are a holiday decor classic, but they aren't the only option. There are plenty of festive choices that don't require much electricity. When you want an easy-to-install option, opt for laser Christmas light displays. Lasers use about 0.005 watts of electricity per hour. If you're looking for something with a classic appearance, go for an outdoor LED projector. 
Remember to stay safe. Before you channel your inner Clark Griswold, watch this video from Team Ready. It's easy to stay safe, while still having the hap-hap-happiest Christmas.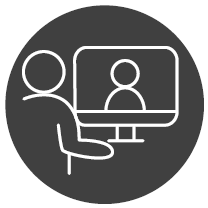 Explore ways to save in your account portal
While we hope these energy saving tips will help you keep bills lower, we understand that sometimes it won't be enough. We're thankful that we can offer our customers our energy assistance programs. We offer a myriad of programs, we're here to help you find the right option. 
Budget Billing: A free, stable payment plan, Budget Billing gives you more predictable bills by averaging the amount you pay each month. That way, you can avoid spikes in your bill caused by seasonal changes in how much energy you use or rising costs.
Assistance programs: We support and provide programs to help our customers manage their energy bills. See if you're eligible. 
Monitor your energy usage on your energy portal: If you haven't already done so, now is a great time to create your personal energy portal. Not only does the portal allow you to conveniently pay bills online and manage your account preferences, but you will also be able to see your energy usage and adjust to save money. Creating the portal is easy.
Holiday shopping cybersafety tips
From children's toys to Apple iPhones, some of the most common holiday gifts are expected to be in short supply this season. Which means cyber criminals will be hard at work on Black Friday and Cyber Monday, trying to entice desperate customers to cut corners on cyber security to buy that hard-to-get gift. Don't do it. Take these steps to enjoy a merry and cyber-safe holiday shopping season. 
Stay updated

With these energy savings tips and safety reminders, you can plan for a wonderful holiday season filled with family, friends and good food. After all, the holidays should be a time for joy, not worry.
For more tips, follow us on Facebook, Instagram, LinkedIn,Twitter, YouTube, and Pinterest.