Make sure your A/C is ready to take on the summer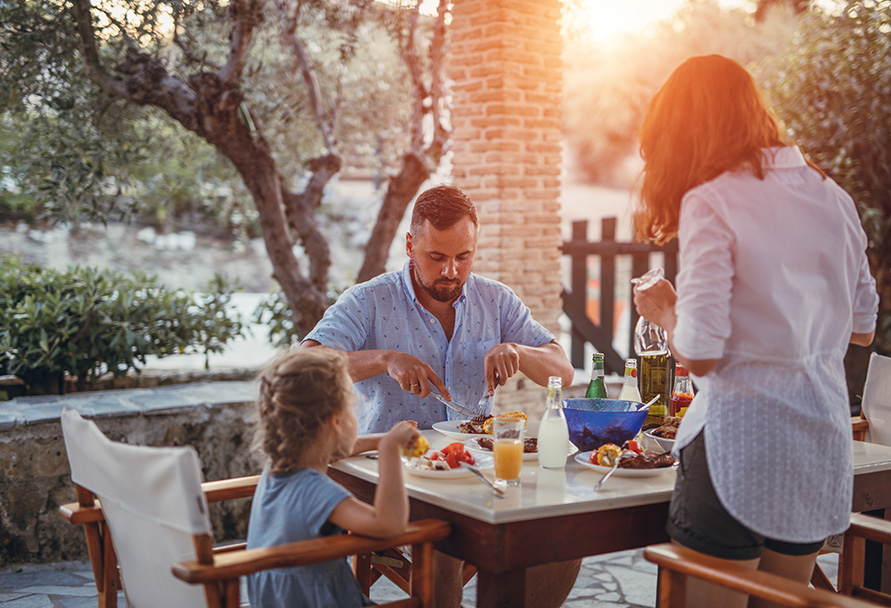 Sipping an ice-cold glass of lemonade. Long days at the pool. Watermelon. We love summer and all the warm memories it holds. But as much as we appreciate a good sunshine-filled day, we're just as thankful for a place to cool off. Our air conditioners help us enjoy the best summer has to offer without the discomfort of extreme temperatures. There are a few things you can do to keep your air conditioner running safely and efficiently for years to come: 
1. Replace or clean your air filter.
This one task can lower your air conditioner's energy consumption by 5% to 15%. Can't find the filter? If you have central air, it's usually somewhere along the return duct's length in a wall, ceiling, furnace or in the air conditioner itself. If you have a room air conditioner, the filter is usually mounted in the grill that faces into the room.
2. Clean your A/C's evaporator coil and condenser coil.
There's no way around it - the coils collect dirt. And that dirt reduces airflow and the coil's ability to absorb heat.
3. Check your unit's drain channels.
Clogged drains can prevent it from reducing humidity, and the extra moisture could discolor your walls or carpet. You can prevent clogs by occasionally passing a stiff wire through the unit's drain channels.
4. Have a professional give your air conditioner a seasonal checkup. 
Our expert appliance repair technicians are here to make sure your A/C is ready to run safely and efficiently all summer long. Available in certain areas, our Service Guard home cooling inspection can help lower your energy bills and avoid costly repairs down the road. As a bonus, we'll also give your system a complete safety check.
Beat the summer rush and schedule your inspection by calling 888-890-5554.
Learn more about our Service Guard program to see how we can help make staying home the coziest option of all – no matter the season. Make sure to follow us on Facebook, Instagram, LinkedIn and Twitter for the latest tips!