Home for the holidays. Make sure your oven is ready to fix your family's favorites.
Cooking for the holidays is about more than sugar cravings. It's passing along family traditions, singing holiday tunes between batches, and delivering fresh-baked cheer to friends and neighbors.
Whether this is your first time hosting, or you're a pro with the butter-stained recipe cards to prove it, make sure your range is ready for the festivities.
.
Clean the inside. If you have a self-cleaning oven, check your owner's manual for detailed instructions. Make sure to wipe off any spillover like juices or liquid grease that aren't baked on first to avoid smoke during the cycle.  If you're cleaning the interior yourself, you can make your own oven cleaner with vinegar, baking soda and water. Just make sure to unplug your oven first.
Deep clean the grates. Sometimes a simple wipe down just doesn't cut it. If your grates need some extra attention, spray them with oven cleaner, put them in a plastic bag, and let them sit overnight. Then give them a final rinse with soap and water.
Be careful with the knobs. Don't spray cleaning fluid or water under your range's knobs. It can seep into your oven's electrical system and cause major problems. And trust us, no one wants to explain to grandpa why we couldn't cook any gravy for the turkey.
Give yourself a break. A wise chef once told us that if you're not making a mess, you're not cooking. Ok, so it was Trisha Yearwood on Food Network, but she knows her stuff. Don't stress if your oven isn't spotless. Focus on the warm memories and cherished traditions made in your kitchen, and the loved ones gathered around your table.
Make sure to follow us on Facebook, Instagram, LinkedIn and Twitter for the latest tips!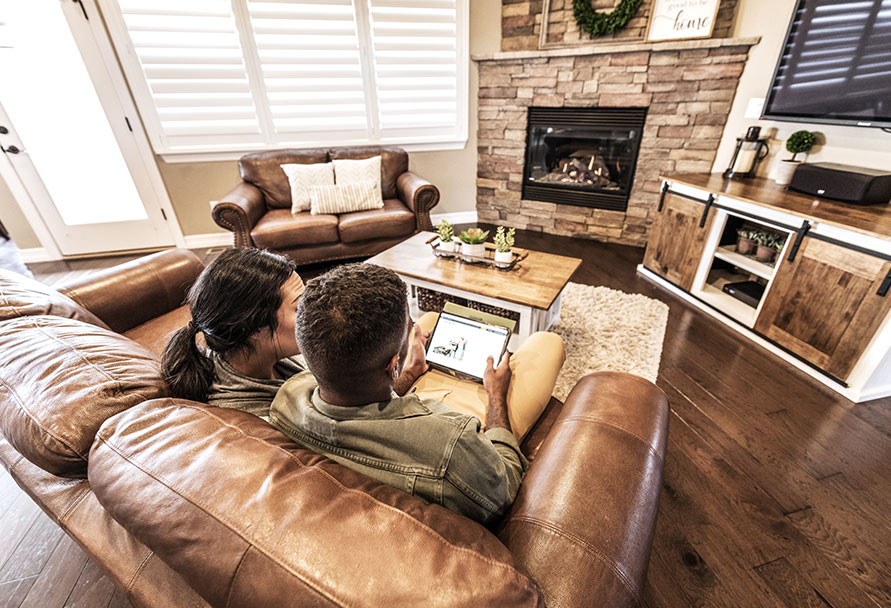 Share the love with those you love
During this time of thanksgiving, you can share the peace-of-mind of Service Guard with your friends and family through our share and save referral program. You'll get $50 in credit toward your existing Service Guard repair plan account, and the person you refer will get a month of Service Guard free.
Supporting your day-to-day is our everyday
In addition to your account and billing notifications, we've created valuable new email communications. Sign up and you'll receive the latest content on everything from energy efficiency, and seasonal safety to appliance repair. Plus, read stories featuring your local community, and be in-the-know on service-related weather updates.