Iowa energy connections I December
Bring the joy of the season to families in need. Here's how:
The holidays can be a season of happy memories – full of the Christmas magic that we look forward to all year. But the pressure for a family to provide a joyful Christmas can be overwhelming, especially if there's no room in the budget for gifts under the tree, a holiday meal, or even coats to keep the kids warm.
That's where New Visions Homeless Services comes in. Every year hundreds of volunteers come together to make sure every child gets a joyful Christmas – no matter what the circumstances – at the annual Community-wide Christmas Celebration and Give-away.
"We do this so that families can pay their rent, get gas in the car, and not feel like less than a person," said Brandy Waller, volunteer and program director at New Visions. "We have a great community that is ready to help families with Christmas assistance so they can pay their bills and provide a home for their children, and still have the joy of the holiday season," said Brandy.
This year's event is Tuesday, December 17, 4-6:30 p.m. in Council Bluffs.
The evening begins with each child talking about his or her Christmas list with a volunteer. The families then enjoy a full holiday meal while volunteers get busy making sure each child is matched as closely as possible to a donated toy even Santa couldn't have chosen better himself.
Lynn Porter, Black Hills Energy external affairs manager, leads efforts to provide the evening's meal. "It's such a blessing to be part of this program. To see families come together and see all of the love and support from the entire community reminds me of what this season is all about," said Lynn.
After dinner, families go to the parking lot where two large tents are set up. One offers winter weather gear including coats, hats and gloves for children. The second tent gives the children an opportunity to create a little Christmas magic of their own and "shop" for their parents.
"My favorite part is when the kids get to pick out gifts for their moms and dads. A lot of time the parents' focus is not on their own needs, it's on the kid's needs. It means the world for these kids to able wrap something up and give it to their moms and dads," said Brandy.
If you would like to help, volunteers and donations are still needed for this year's event. New Visions partners with Toys for Tots to provide many of the gifts for children age 10 and under, but there is always a need for more gifts for older kids. Popular items for teenagers include scented lotions, beauty products, gift cards, head phones and sports team-branded attire. Volunteers are also needed to serve the meal, help kids shop for and wrap presents for their parents, and organize toys and winter weather gear.
"This event offers hope. We want each family to know that the whole community cares for them, and is here to support them. We couldn't do it without help and the community," said Brandy. "Come and see. I promise this will make your Christmas season."
Visit www.newvisionshs.org for details on how to get involved.
Power of community overcomes the floodwaters

This year marked one of the largest natural disasters our area has ever seen.
The 500 year flood was the perfect storm and ended in a state of emergency. Despite heroic attempts to fight the floodwaters, we were left in disbelief when efforts failed and the waters rushed in. Some families lost everything. Entire communities were devastated.
But through the storm there were blessings. People banded together, helping and supporting one another. Kindness shined through.
We're grateful for our dedicated employees who fought the floods at work by day and at home by night. Throughout Black Hills Energy, our thoughts and prayers were with you.
And now, as the year comes to a close, we're thankful. Thankful for the communities that make us all stronger. Thankful for the reminder that even when all is lost, we can band together to make it through. And thankful that prayers were answered and despite incredible loss, no one was hurt.
Thank you for being there with us, shoulder to shoulder, throughout the struggles and triumphs of 2019.
Wishing you a blessed Christmas and a Happy New Year.  
For more on how our employees and communities answered the call of duty during the flood: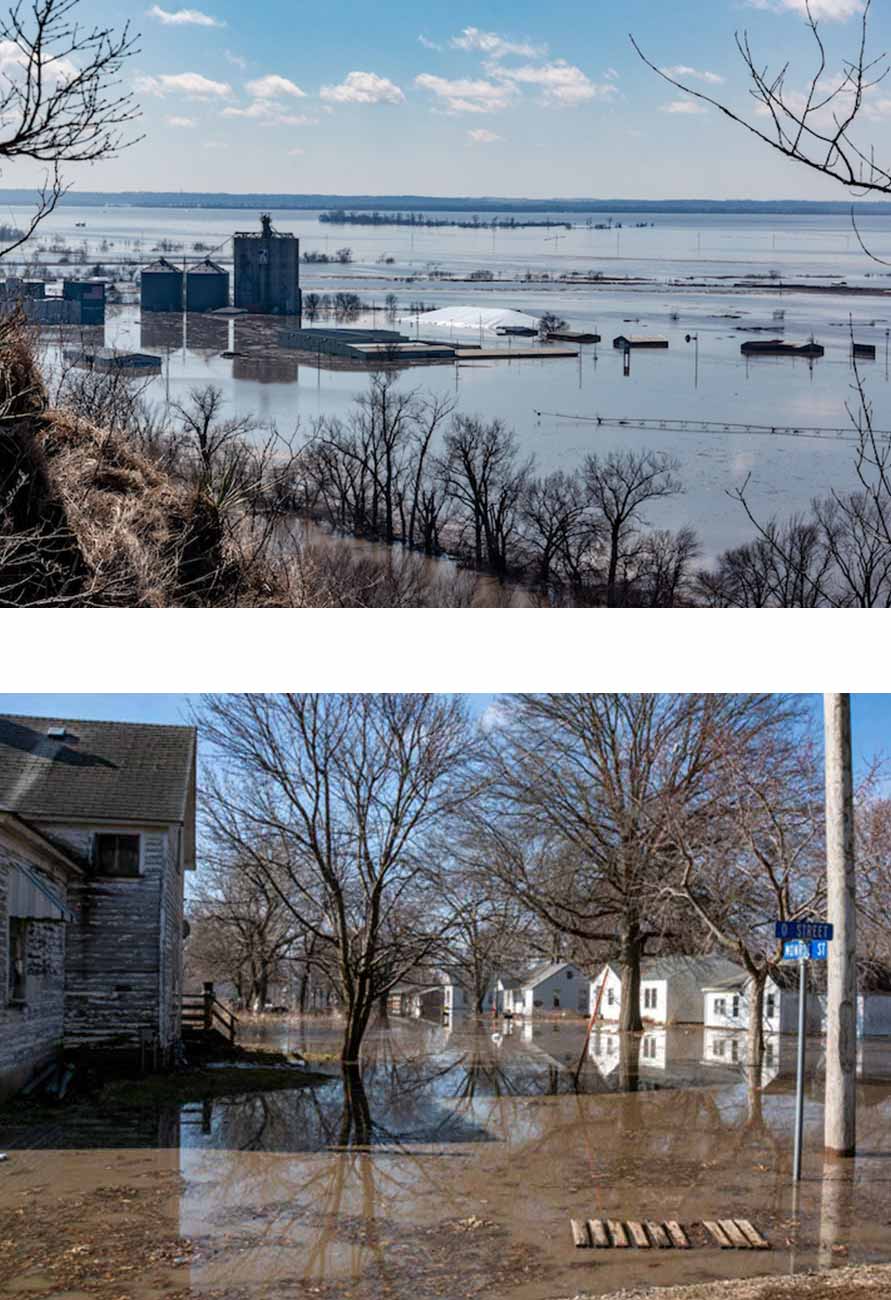 Winter gas meter safety
Make sure you're protecting your gas meter — as well as the pipes connected to it — from damage from snow and ice. Here are a few basic rules to keep you and your gas meter safe during the snowy season. 
Gently brush away snow or ice around the meter, regulator and any other piping using a broom or your hand. Do not kick or hit the equipment.
Check where snow or ice collect on your roof or anything else that's hanging over your gas meter. Clear off the debris to make sure nothing falls on your gas equipment. 
Designate someone to regularly clear your gas meter and sidewall appliance vents at your vacation home while you're away. After you're back in the home, be especially attentive to any gas odor. 
Call us at 888-890-5554 if you notice any snow or ice buildup that you can't remove easily.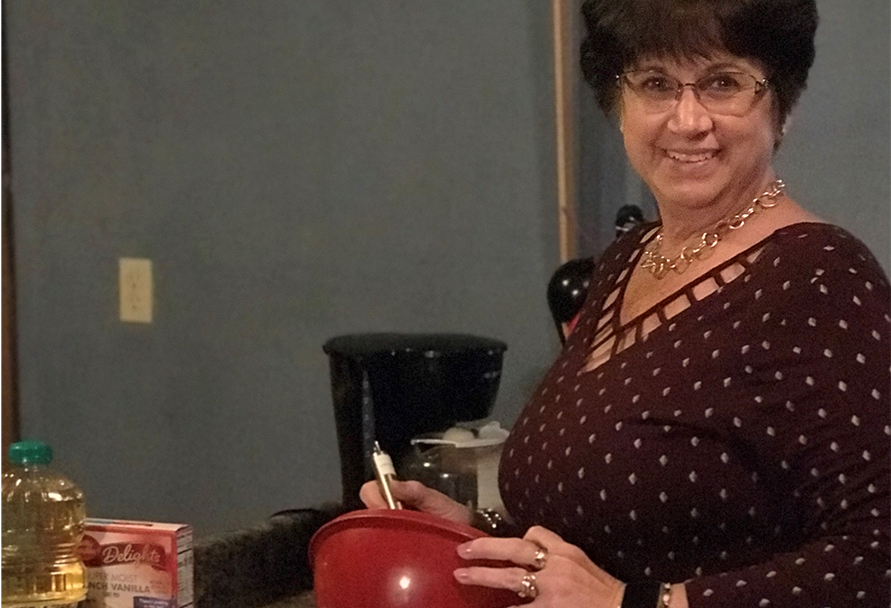 We love when Dixie bakes.
Dixie Cox works in our Newton, Iowa office and when her coffee cake is in the break room we can hardly even pretend to be polite as we elbow our way to the pan. You have to move fast if you want a piece. Wait too long, and you'll be left to lick the crumbs from the bottom when no one is looking (not that we're above that).
Dixie was kind enough to share her famous coffee cake recipe. We hope you enjoy it as much as we do.