Iowa energy connections // November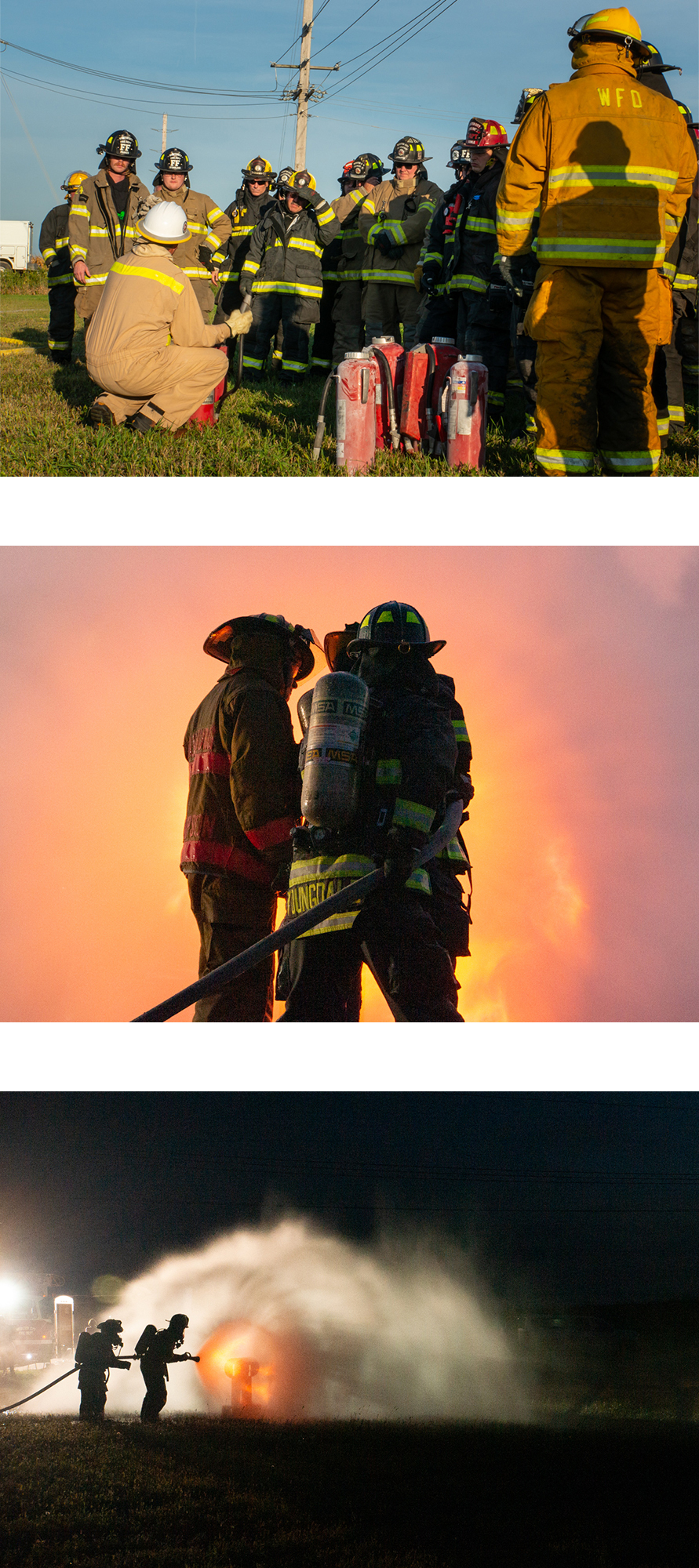 Firefighters and Black Hills Energy partner to be ready
Having firefighters in your community who've had the rare occasion to battle a natural gas fire is a lot like having an airbag in your car.
Odds are they'll never have to use that knowledge, but if they do, you'll be glad they have it — much like counting on that airbag. 
That's why when Webster City Fire Chief Chuck Stansfield heard Black Hills Energy was holding a free training for local fire departments about natural gas fire safety, he made sure his crew was there.
"We appreciate Black Hills teaching our guys to operate in a dangerous and risky environment – it's one we don't see very often, but if we do, we want to be prepared," said Stransfield.
Black Hills Energy brought together members of the Webster City Fire Department and surrounding area mutual aid units for the training.
Firefighters practiced in an open area near the industrial park in Webster City. They used techniques for effectively containing and extinguishing natural gas fires with the latest materials for portable fire extinguishers and hose streams under controlled circumstances.
Firefighters used a fire hose and chemical extinguishers to put out a controlled natural gas fire under a scrapped vehicle. That was meant to simulate the potential result of a car hitting a gas meter. In another scenario, firefighters practiced how to safely contain and extinguish a natural gas fire from pipeline puncture.
"Black Hills really brought out some great training props to practice everything from basic, easy gas leak fires, to one that's against a building. The grand finale was one where the line had been run over by a vehicle so you had to get to the vehicle, get it tipped over, and then to the plug. It was tremendous to see it all from different angles, from a small to a big operation," said Stransfield.
The Webster City free session was one of many that Black Hills Energy has offered to fire departments throughout the state.
"We really appreciate Black Hills Energy taking the time to put this on for us," said Stransfield. "Bringing us and surrounding departments together was valuable. Opportunities to train at this level for natural gas firefighting are not common. We're thankful for the opportunity to prepare for a high risk, low occurrence event."
For more information about Black Hills Energy's commitment to safety, visit www.blackhillsenergy.com/safety.
Coaching key for Operations Manager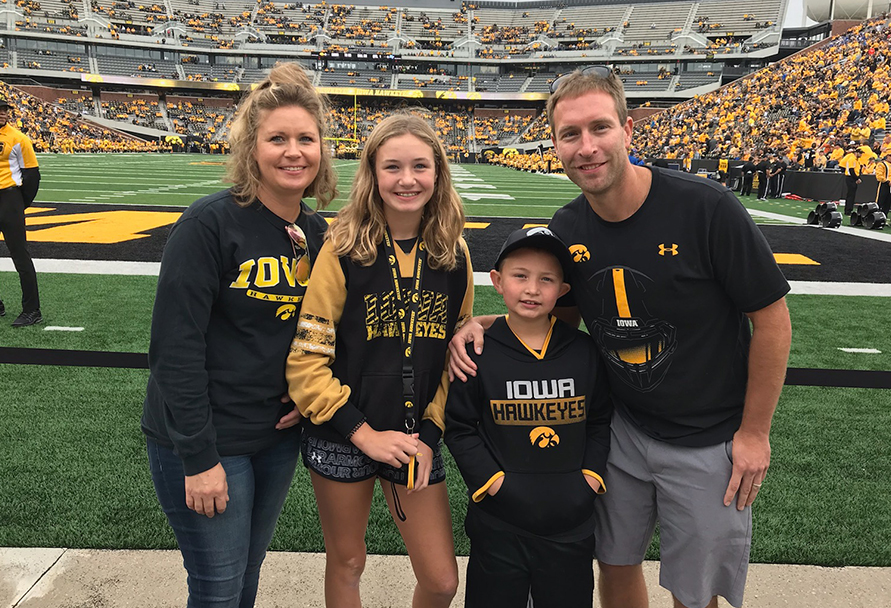 Did you have a favorite coach growing up?
Maybe it was that little league coach who challenged you to swing for the fences, the soccer coach who showed you the finer points of dribbling the ball, or a teacher who coached you through geometry. Whoever comes to mind likely shared life lessons you still draw on today.
Good coaching was part of what drew Black Hills Energy Operations Manager Michael Wright to the company. "I've been fortunate here to be surrounded by people who have been really helpful. There is always someone who wants to help and who cares – that's what I like about this place."
Michael has been with Black Hills for 11 years and was recently promoted to manage utility operations for the forty-four communities in the Webster City and Newton Units. He credits his success to the leaders who have coached him along the way.
"I like to observe and pick out traits and qualities that I think people are really good at and incorporate that into what I do. I think of the people I've been able to report to, and they've all been good at helping, at being open. I want people to know I'm here to help if they need it, willing to listen, and be there – whether its work or personal," said Michael.
Michael graduated with an Associate Degree in Climate Control from North Iowa Community College, and, after some nudging from one of his coaches, is now enrolled at the University of Iowa to complete his Bachelor's Degree of Applied Studies.
"A lot of people remember Tracy Peterson who retired recently after a long career at Black Hills Energy. He kept nudging me to go back to school for some time, and finally I decided that if he's telling me to do this, it's probably a good idea," said Michael. "He wouldn't have asked if he didn't care."
 "The great coaches in my life – at work or on the field – have preached about hard work. I appreciate that. I think you get what you work for. It's very true in my mind. Just like when I played sports in high school – you work as a team and you achieve success as a team," said Michael.
Michael and his wife, Anne, have two children, Tristyn and Johnny. You can find Michael on the soccer field on the weekends – you guessed it – coaching the team.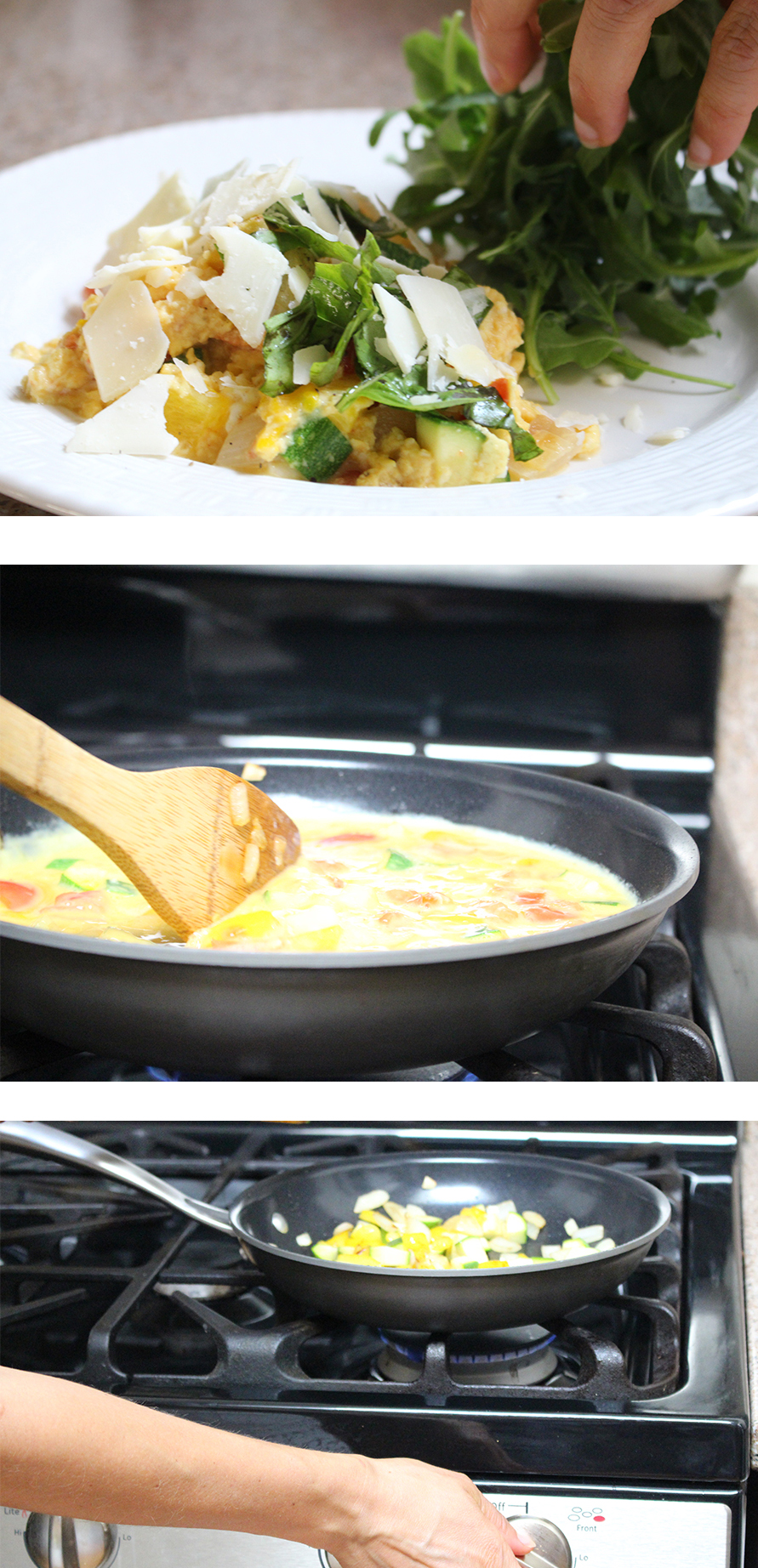 This quick, nutritious breakfast is just the thing we need for the busy holidays.
As the holidays approach and calendars fill up with parties and programs, we're looking for quick, nutritious meals.
That's where the lazy frittata comes in. And by lazy, we mean a veggie scrambler. But frittata sounds more exciting, right?
During this busy season, every minute counts. So when we tried this recipe, we used a secret ingredient: a gas range.
Ok, so maybe the stove top you use isn't exactly an ingredient, but it can help you cook more quickly and make your recipe turn out better. The gas range helped us save time in a few ways. For one, the burners warm up faster than electric ones. Then, once the eggs are in, they cook more evenly over a gas flame than over an electric heat element, reducing the chance of burning your meal and having to start over (not that that's ever happened to us).
You can also adjust the heat more quickly to move from sautéing veggies on high heat to adding eggs at a medium heat. With gas, the temperature difference is immediate, but electric ranges require some time to make the temperature shift. Finally, gas ranges are quick to clean up versus trying to fish out a stray onion or two trapped beneath an electric coil.
Here's how to make your own fancy, quick, nutritious breakfast. 
Ingredients:
8 eggs
2 T milk
Salt and pepper to taste
Olive oil
Chopped vegetables (good for cleaning out the produce drawer)
Cheese of your choice
Directions:
Crack eggs and whisk 'em up
Add milk, salt and pepper
Chop veggies
Add oil to pan over medium high heat
Add veggies, stirring frequently
Reduce heat to medium and stir in eggs
Allow to sit for a few seconds, and then stir frequently
When eggs are cooked to your desired consistency, sprinkle some grated cheese on the top and add some leafy greens for an extra nutritional punch.
We love when Dixie bakes.
Dixie Cox works in our Newton, Iowa office and when her coffee cake is in the break room we can hardly even pretend to be polite as we elbow our way to the pan. You have to move fast if you want a piece. Wait too long, and you'll be left to lick the crumbs from the bottom when no one is looking (not that we're above that).
Dixie was kind enough to share her famous coffee cake recipe. We hope you enjoy it as much as we do.