Environmental stewardship
We're committed to creating a cleaner energy future that builds upon our responsibility to provide the safe, reliable and cost-effective energy that improves our customers' lives.
We're excited to announce significant advancements in our decarbonization journey. We have continued to achieve progress toward our goal to reduce electric utility emission intensity 40% by 2030 and 70% by 2040, and have expanded our natural gas utility goal to be net zero for our distribution system by 2035. 
Natural Gas Net Zero Target  |  Electric Targets  |  Resource Stewardship  |  Vehicle emission reduction
Natural gas net zero target
 


We are excited to announce a goal for our natural gas distribution system to achieve net zero emissions by 2035. This net zero target replaces our previous commitment of a 50% reduction in GHG emissions intensity for mains and services by 2035, doubling our reduction target and expanding the boundary of the goal to all sources of emissions in the distribution system. Our net zero target leverages the company's focus on safety and system integrity, while advancing current strategies to include expanded damage prevention and advanced leak detection.
Electric targets

We have continued to achieve progress towards our goal to reduce electric utility emission intensity 40% by 2030 and 70% by 2040, already reducing emissions by more than a third since 2005. We'll continue our strategy of investing in operational improvements, renewable energy, and new technologies to further reduce our environmental impact, while continuing to deliver safe, reliable and cost-effective energy to customers. 
Pathway to a clean energy future
We are enabling the energy transition through the addition of low or zero carbon generation sources, and fossil fuel retirements and conversions. Our preferred resource plans in South Dakota, Wyoming, and Colorado plan to add over 570 MW of renewable energy and battery storage by 2030, in addition to the already planned 80 MW Fall River solar project in 2023. We will be positioned to achieve our GHG reduction goals without reliance on future technologies through the conversion of our Neil Simpson II coal plant to natural gas, retirement of three diesel plants, expiration of the Wygen I coal plant purchased power agreement and added renewable energy resources and storage.
 

Black Hills Energy owned renewable portfolio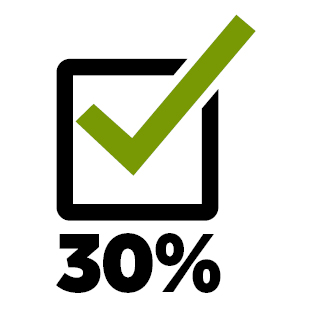 59.4 MW: Busch Ranch II
Completed in 2019, this wind facility powers 28,000 homes and is a milestone in achieving 30 percent renewable energy for our Colorado customers.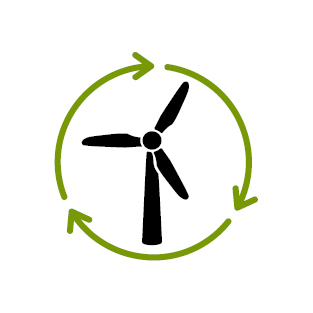 29 MW: Busch Ranch I
Busch Ranch I provided an opportunity to develop a sixth renewable energy zone in Colorado as part of SB-100. This renewable energy zone enabled further opportunities to develop Bush Ranch II and Peak View, wind projects all constructed within this renewable energy zone. This project aligns with Colorado's policy to further reduce emissions in the front range of Colorado.

 
60.8 MW: Peak View
Located in southern Colorado, Peak View was our corporation's first regulated electric utility rate based renewable energy investment, and serves more than 94,000 customers. The western movie "Conagher", produced in 1991, was partially filmed at the Peak View site, utilizing a cabin adjacent to one of our wind turbines.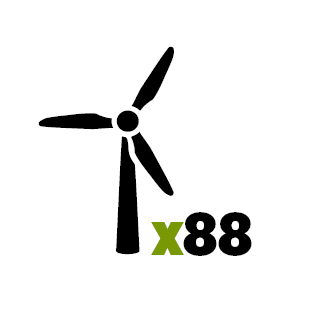 87.1 MW: Top of Iowa
Our largest wind facility, comprised of 88 turbines, is located in Worth County, Iowa.
 
52.5 MW: Corriedale
Our newest renewable facility located on the famous King Ranch near Cheyenne, WY is owned by our South Dakota and Wyoming electric utilities, and has the highest energy produced per MW of capacity to date for our wind facilities. This facility is named after the "Corriedale" sheep, a tribute to King Ranch's origination in 1904 raising these dual purpose sheep, and the ranch's role in the development of the Wyoming sheep industry.
2030 Ready: Colorado Clean Energy Plan
Our customers value renewable energy, and we are proud our Colorado energy supply is one of the cleanest in the state, powered 100% by natural gas-fired generation and renewable energy and has achieve a 54% reduction in emissions since 2005. With 2030 Ready: Our Colorado Clean Energy Plan, we are proposing to power our customers' homes and businesses with nearly 80% renewable energy by 2030.
Resource Stewardship

Waste and recycling
All Black Hills Energy facilities are designated by the EPA as Conditionally Exempt Small Quantity Generators status. To achieve this status, facilities must generate no more than 220 pounds of hazardous waste per month and must implement rigorous recycling programs. Recycling measures are implemented across our corporate footprint which includes designated universal waste collection sites to collect common hazardous waste including batteries, pesticides, mercury-containing equipment and lamps for recycling.
Additionally, scrap metal is recovered at facilities to be introduced as a raw material in the production of new goods through local vendors. Used oil from electrical service activities such as transformer maintenance is commonly accumulated in drums and recycled through an approved vendor. All electronic waste is reused or recycled with no materials going to landfills.
 

Avian protection
We dedicate resources to the protection of migratory, threatened and endangered birds. For over 15 years, we have deployed an avian protection plan and conduct ongoing annual training for employees. All new power lines are built to raptor-safe standards per Avian Power Line Interaction Committee guidance and proactive retrofits are part of our ongoing maintenance programs.
We build manmade nests to replace nests established on our powerline poles and work with local non-profits to provide raptor rehabilitation services when injured birds are discovered. We have developed Avian Protection Plans for all applicable company operations groups to provide guidance to mitigate the impact our equipment has on protected bird species.
We have developed an electronic reporting and tracking system for negative avian interactions which will help us to identify areas of the system to focus proactive retrofitting of our power poles. By using geographic information system mapping we can easily identify areas of our system that are not compliant with the newest avian-safe standards and where most interactions with birds occur. All negative avian interactions on our system with protected birds are reported to the U.S. Fish and Wildlife Service.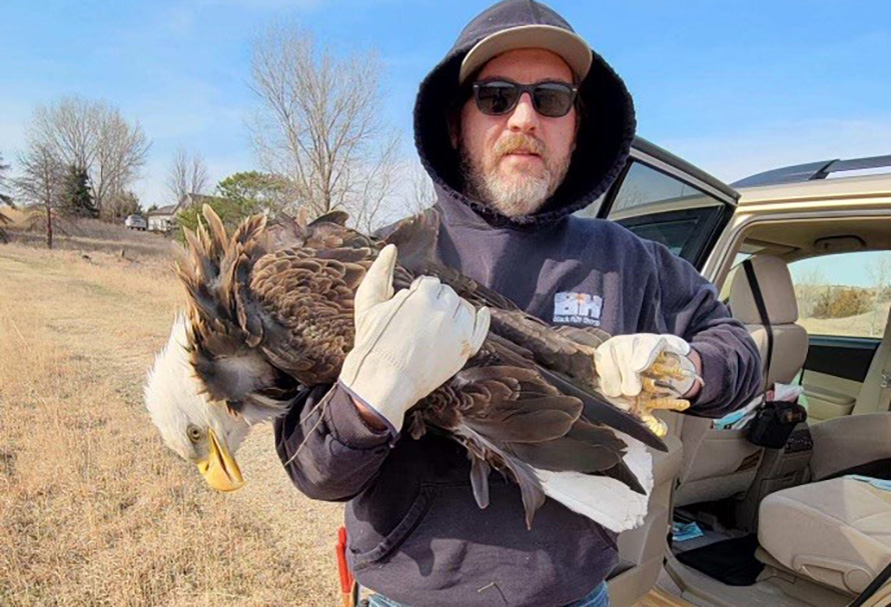 Dedicating time and energy to protect our feathered friends
Black Hills Energy employees are trained to comply with federal avian protection laws and reporting requirements associated with injured or dead birds. Read about how these employees stepped up to help take care of these very special birds.
Operations technician rescues and rehabilitates bald eagle in Lincoln, Nebraska
Tim G. knows a thing or two about birds of prey. Tim's skills were recently put to the test when a bald eagle was found on the ground, lethargic and in need of medical attention.
 
Team members step in to help rescue tangled osprey in Rapid City, South Dakota
In the fall of 2021, when an osprey became dangerously entangled in twine in Rapid City, South Dakota, Black Hills Energy team members stepped in to help with the rescue.
 
Emissions reduction: vehicles

Fleet vehicles
Black Hills Energy's goal is to electrify 20% of its on-road fleet by 2030. This plan will convert over 400 on-road vehicles to electric, plug-in hybrid electric, or plug-in idle mitigation technology, including approximately 40% of cars and SUVs and 45% of heavyduty trucks by 2030. In 2021, 112 of our fleet vehicles and pieces of equipment utilized alternate fuels, such as electricity and compressed natural gas. During this timeframe we added 14 all-electric vehicles to our fleet.

Ready EV
Our Ready EV rebate program, launched in late 2019 in South Dakota and Wyoming, is making electric vehicle charging more convenient and more affordable for our customers. With more than 200 different types of electric vehicles on the market today, we believe customer demand will keep growing as technology continues to improve and more charging options become available.
Residential customers can receive a rebate up to $500 on a Level 2 charger and installation, covering a majority of the cost of the charger. Business customers can receive up to $2,000 per Level 2 charging port, while government and nonprofit organizations can receive up to $3,000 per port. Level 2 chargers support charge rates of about twenty-five miles of range per hour and provide customers with flexibility due to their faster charging speed.
In December 2021, the Colorado PUC approved our Colorado Ready EV plan, a multi-year Transportation Electrification Plan to address clean energy policy objectives that call on public utilities to support the widespread adoption of electric vehicles in the state of Colorado. Through customer rebates to significantly lower the cost of electric vehicle charging equipment; a new electric pricing option, the Time-of-Day rate; and a vehicle purchase rebate for income-qualified customers, Colorado Ready EV gives our electric customers more opportunity to access and benefit from EVs by making EV ownership more convenient and affordable.

Learn more about ready ev
Renewable energy
Energy efficiency and conservation