Arkansas team providing holiday turkeys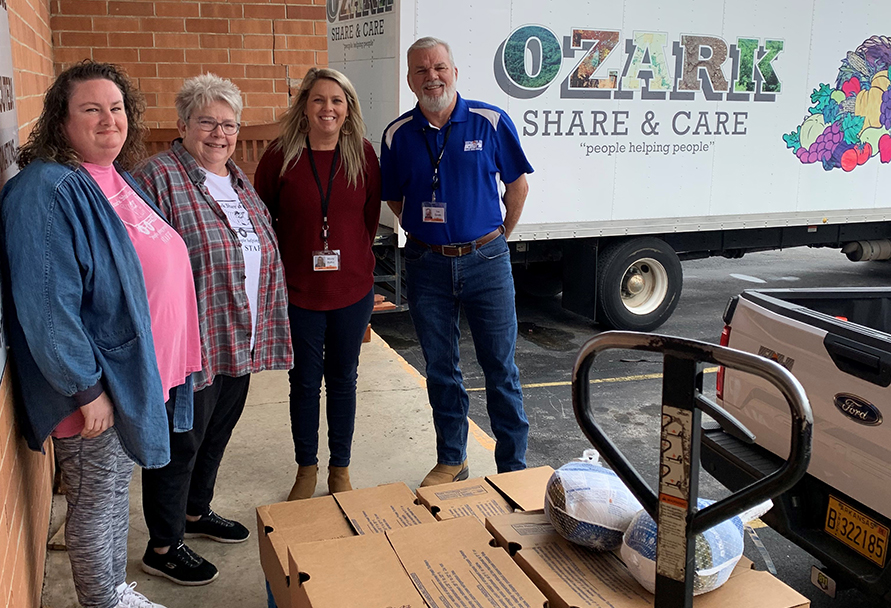 A huge thank you to Black Hills Energy employees in the Harrison, Arkansas, division of Arkansas Gas! They recently donated $350 to purchase frozen turkeys that will be provided to local families in need during the upcoming holidays.
The Sharing Kitchen in Harrison is a nonprofit organization that serves free meals to anyone in need, no questions asked. Last year Sharing Kitchen volunteers served traditional Thanksgiving dinners to about 100 guests. Some of the turkeys purchased by our employees will be served at the Sharing Kitchen's Thanksgiving meal while others will be kept frozen to donate to families at Christmas.
Way to go Harrison! Thanks for making a difference in your community.
We partner with our communities and customers, providing the kind of energy that fuels those areas and the lives of those we serve. Feel free to share the stories and photos. Make sure to tag us on Facebook, Instagram, LinkedIn and Twitter.