Fun and games at the Montrose Youth Appreciation Day in Colorado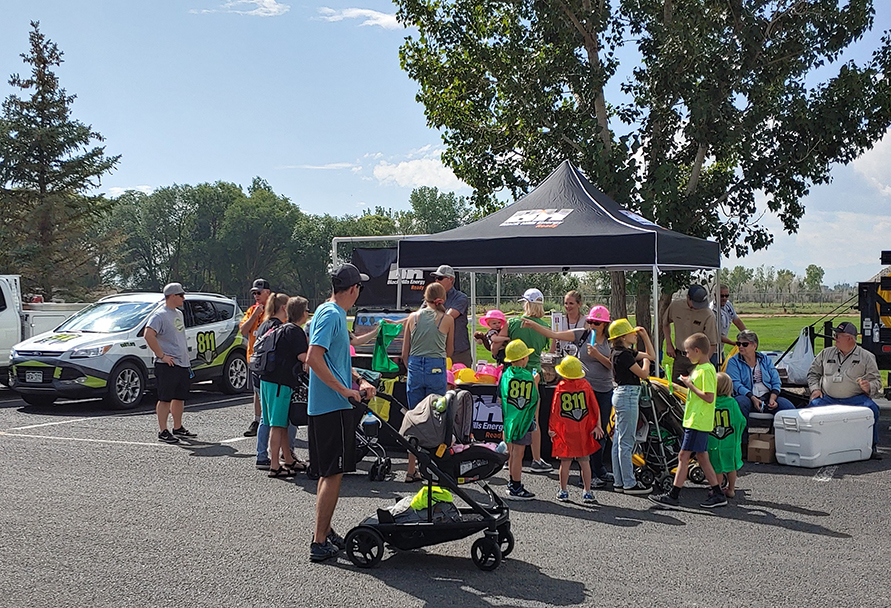 Each summer, the Montrose Recreation District in Colorado holds a Youth Appreciation Day, and Black Hills Energy loves being a part of it.  
Team members from our Colorado offices manned a booth at the park during the event, giving away gas-pipe Hula-Hoops. The team constructed the hoops from 1,000 feet of half-inch PE pipe. Team members also handed out Popsicles, 811 super-hero capes and hard hats. The booth also displayed a flash chamber, a diorama showing underground facilities and a clear functioning gas meter – giving visitors insight into our operations.
Additionally, a representative from Colorado 811 joined the Black Hills Energy team at the booth to promote safety and the importance of calling before you dig.
An estimated 1,500 people visit the booth each year.
We partner with our communities and customers, providing the kind of energy that fuels those areas and the lives of those we serve. Feel free to share the stories and photos. Make sure to tag us on Facebook, Instagram, LinkedIn and Twitter.