Keeping seniors cool in Arkansas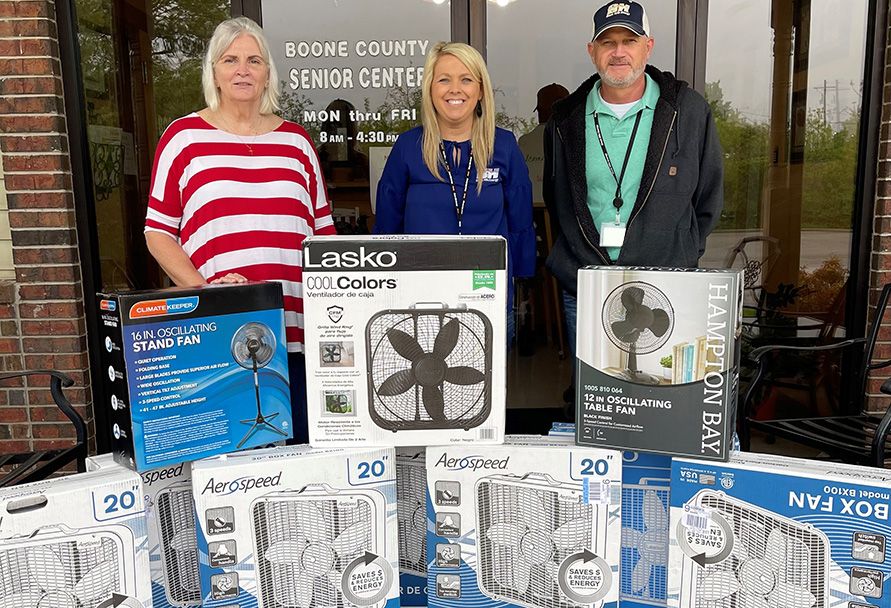 With hot summer days right around the corner, employees at Arkansas Gas have stepped up to help local senior citizens beat the heat.
Employees in our Harrison, Arkansas, office donated 10 new fans — most of them room-cooling box fans – to the Boone County Senior Activity & Wellness Center in Harrison recently. The fans will be given to seniors in the community who need help cooling their homes this summer.
This is the second year the Harrison office has donated fans to the senior center. 
A big thanks to everyone who helped out with this great project. We love our employees!
We partner with our communities and customers, providing the kind of energy that fuels those areas and the lives of those we serve. Feel free to share the stories and photos. Make sure to tag us on Facebook, Instagram, LinkedIn and Twitter.