Students learn from welders in Nebraska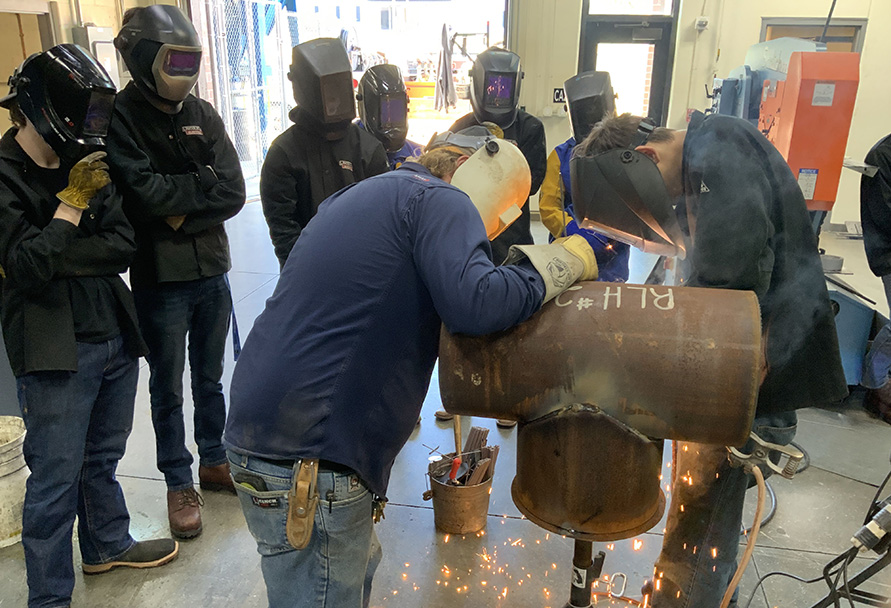 Students at Lincoln Southeast Community College in Lincoln, Nebraska, were in for a treat recently when our Lincoln team put on a welding demonstration at the school.
The students enjoyed watching a live demonstration and having the opportunity to ask questions and get "real life" feedback from our crew.
Fun fact: One of the Lincoln guys who participated, pipeline welder Austin, graduated from Lincoln Southeast Community College!
Pipeline welder Dillon and lead tech Austin also shared their experience and expertise with the students.
We partner with our communities and customers, providing the kind of energy that fuels those areas and the lives of those we serve. Feel free to share the stories and photos. Make sure to tag us on Facebook, Instagram, LinkedIn and Twitter.