Teams step up to help with osprey rescue in South Dakota
This fall when an osprey became dangerously entangled in twine in Rapid City, South Dakota, Black Hills Energy team members stepped in — and up — to help with the rescue.
The electric operations and environmental teams partnered with the South Dakota Game Fish & Parks and the Black Hills Raptor Center to free the tangled bird, which couldn't fly or fish from its nesting platform at Canyon Lake Park, in Rapid City.
Once the bird was retrieved from the nest using a Black Hills Energy bucket, raptor experts transported it three hours away to a veterinary clinic for treatment and observation. Six days later, our team helped return the bird to the nest, and it immediately flew down to rejoin its siblings.
Fortunately, ospreys are resilient, and this story had a happy ending. Not all are so lucky. Ospreys are attracted to the colors of twine, and it's a very appealing nest material. Once incorporated into the nest, it can be a deadly combination.
Help us protect our local osprey by disposing of trash properly and keeping it safely out of reach of wildlife.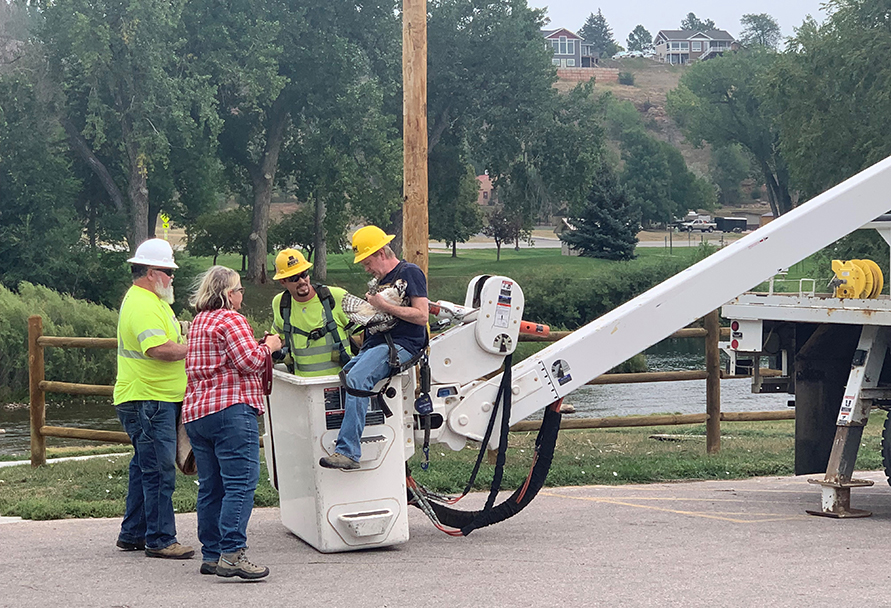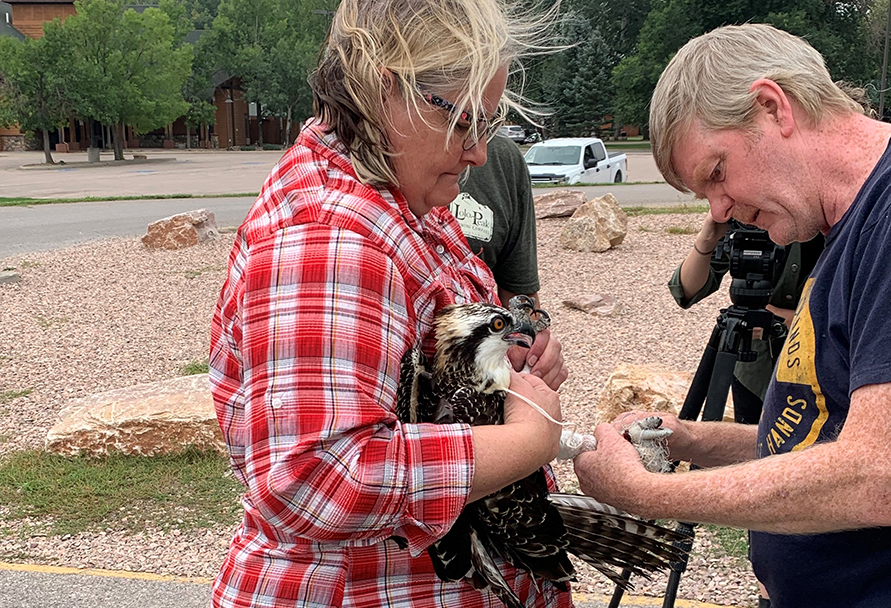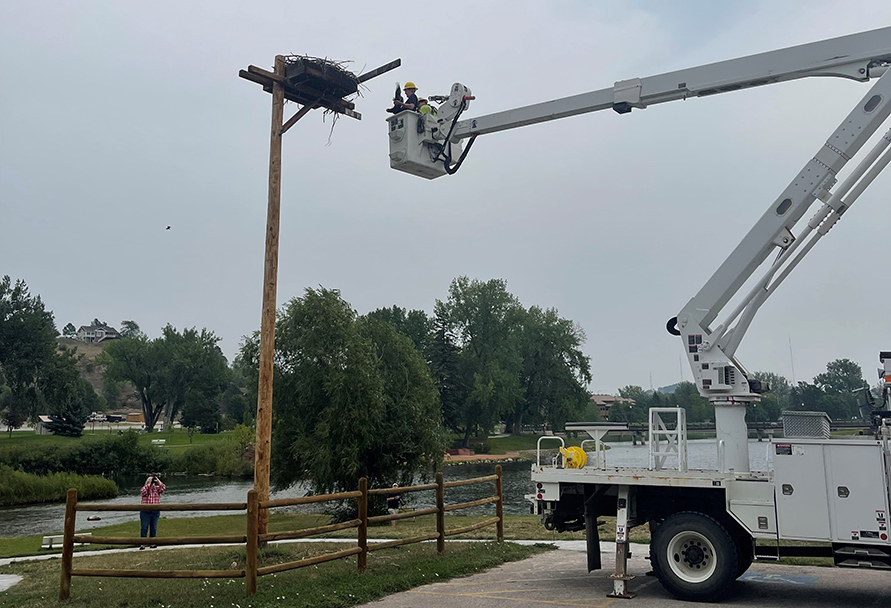 We partner with our communities and customers, providing the kind of energy that fuels those areas and the lives of those we serve. Feel free to share the stories and photos. Make sure to tag us on Facebook, Instagram, LinkedIn and Twitter.