Touch-A-Truck draws a crowd in Arkansas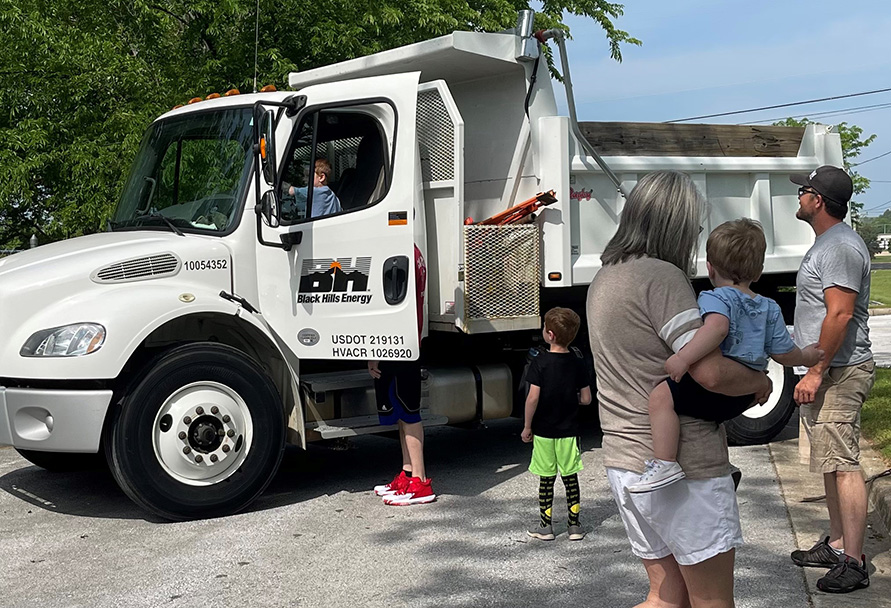 They also love helicopters, construction equipment and candy (not necessarily in that order). The recent Touch-A-Truck event in Harrison, Arkansas, had all those things, which made for an excellent day.
The event, held at the Boone County Senior Center, featured an array of interesting vehicles for families to explore, including an AirEvac helicopter, a Black Hills Energy dump truck, a backhoe, fire truck, ambulance, tow truck and police cars. Little ones had the opportunity to climb on and explore the vehicles and even blow the horn on the dump truck!
Our employees enjoyed talking with the kids and handing out candy. Judging from the big smiles on little faces, the day was a great success.
We partner with our communities and customers, providing the kind of energy that fuels those areas and the lives of those we serve. Feel free to share the stories and photos. Make sure to tag us on Facebook, Instagram, LinkedIn and Twitter.