Falling back and getting winter ready
Your mornings are about to get a little brighter! Unfortunately, that also means your evenings will be a bit darker.
That's right, Daylight Saving Time is coming to an end.
At exactly 2 a.m. Sunday, Nov. 7, our clocks will fall back one hour to 1 a.m., which means you'll have an extra hour of sleep.
This change gives us more daylight on these fall and winter mornings, but you'll notice that your afternoons might feel more evening-like as the sun sets earlier.
Benjamin Franklin is often credited with first introducing the idea of Daylight Saving Time in 1784. In a satirical letter to the editor in Paris, he suggested that Parisians could save money on candles by getting out of bed before their normal time of noon. The letter didn't mention an actual change in time, according to the US Department of Energy. The more concrete concept for Daylight Saving Time is credited — depending on how the question is phrased — to either a New Zealand entomologist in 1895, or a British man in 1908. In the end, the first country to adopt the practice was Germany in 1916.
Today, the four extra weeks of Daylight Saving Time save an estimated 0.5% in total electricity each day, which translates to the amount of electricity used by more than 100,000 households for an entire year.
But aside from the energy saved during Daylight Saving Time, its end each November offers another advantage. It serves as a great reminder to be winter ready for the coming season.
This year, being winter ready will be more important than ever as energy experts predict higher home heating bills due to rising commodity prices and colder than average temps. With that in mind, we offer a few ideas for helping you become winter ready.
Weather-strip your windows and doors — As much as 7 to 12% of a building's heating and cooling loss occurs around windows and doors? Install foam-backed tape around windows and doors to keep chilly temperatures outside. 
Seal cracks with caulk — Do a check of windows, doors or where wood siding meets concrete foundation. Do you feel air leaks? Apply caulk to seal cracks and joints to keep drafts and moisture out of your home.
Plug up the holes around outlets — Use foam plugs to seal off energy loss around outlet plugs and light switches.
Keep up with regular furnace maintenance — Clean your filters once a month and replace them every three months. It's also a great idea to get a furnace inspection before the cold temperatures strike.
Invest in a programmable thermostat — Program your thermostat to help reduce energy usage overnight and while you're out of the house. Set your thermostat to 68 degrees during winter months and reduce it by a couple of degrees while you're sleeping.
Switch your bulbs — Replace incandescent light bulbs with more efficient LED light bulbs, which use less energy and saves money.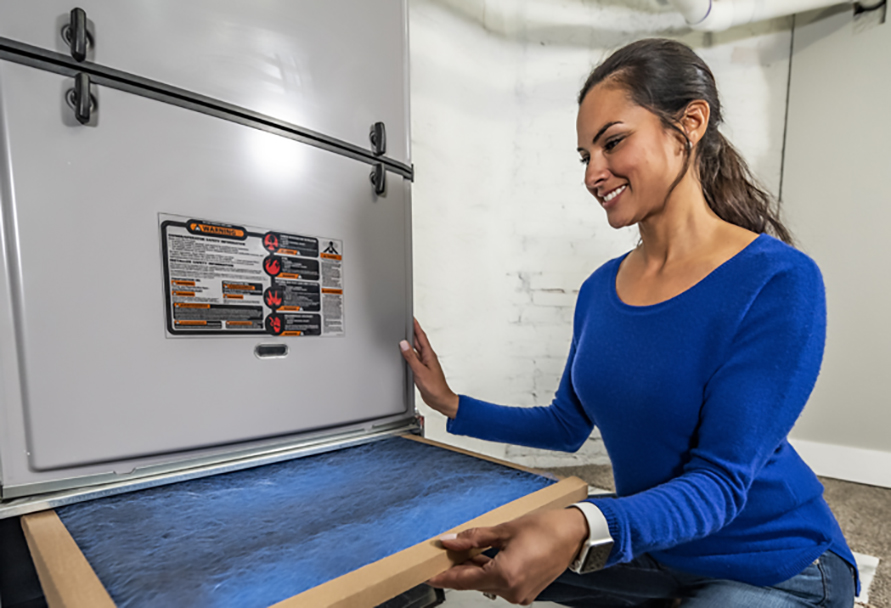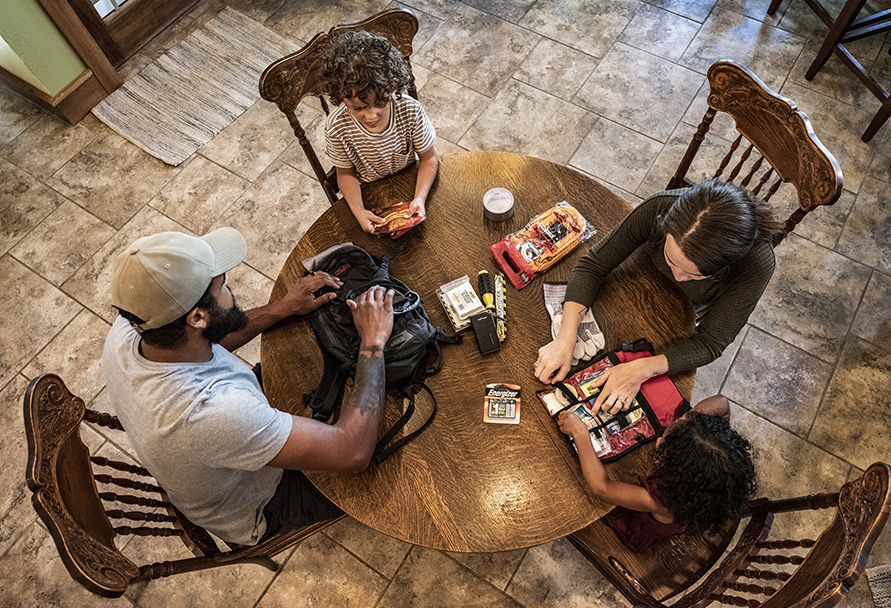 Getting winter ready also means making sure you and your family will be safe. Remember to replace the batteries in your smoke detector; test your carbon monoxide detector and check emergency supplies. If you don't already have an emergency kit, ready.gov offers a checklist to get you started. Take some time to check on the batteries in your kit and restock the items you've used throughout the year.
With higher energy costs on the horizon, we also want customers to know that there are ways to mitigate the pain of higher monthly bills.
Budget Billing: A free, stable payment plan, Budget Billing gives you more predictable bills by averaging the amount you pay each month. That way, you can avoid spikes in your bill caused by seasonal changes in how much energy you use or rising costs. Sign up here.
Assistance programs: We support and provide programs to help our customers manage their energy bills. Find out more here. You can also call our customer support team at 888-890-5554 or contact us online to discuss our support options that may be available for you.
Monitor your energy usage on your energy portal: If you haven't already done so, now is a great time to create your personal energy portal. Not only does the portal allow you to conveniently pay bills online and manage your account preferences, but you will also be able to see your energy usage and adjust to save money. Creating the portal is easy.
Adjusting to the end of Daylight Saving Time can be difficult but rest assured that we're here to help. For more information about getting winter ready, click here to access a myriad of helpful hints and resources.