Your energy bill provides you with the detail you need to understand your energy usage and service.
The front of your bill includes a summary of charges, a graph of your energy use, and important information about your account. The back of your bill provides details about the charges on your bill. 
Please enter your zip code above to see the bill that pertains to you.
Energy Efficiency Cost Recovery or EECR 
This charge was previously bundled into your base rate, but as of January 1, 2019, state legislation requires Iowa utilities to list the EECR as a separate line item on customer bills.
Funds collected from the EECR are used to cover the costs of utilities' energy efficiency plans, as required by the Iowa Utilities Board and state law. How much you're charged depends on the amount of gas you use in any given month. All types of retail customers and customer classes pay the charge.
Bill details
Electric bill front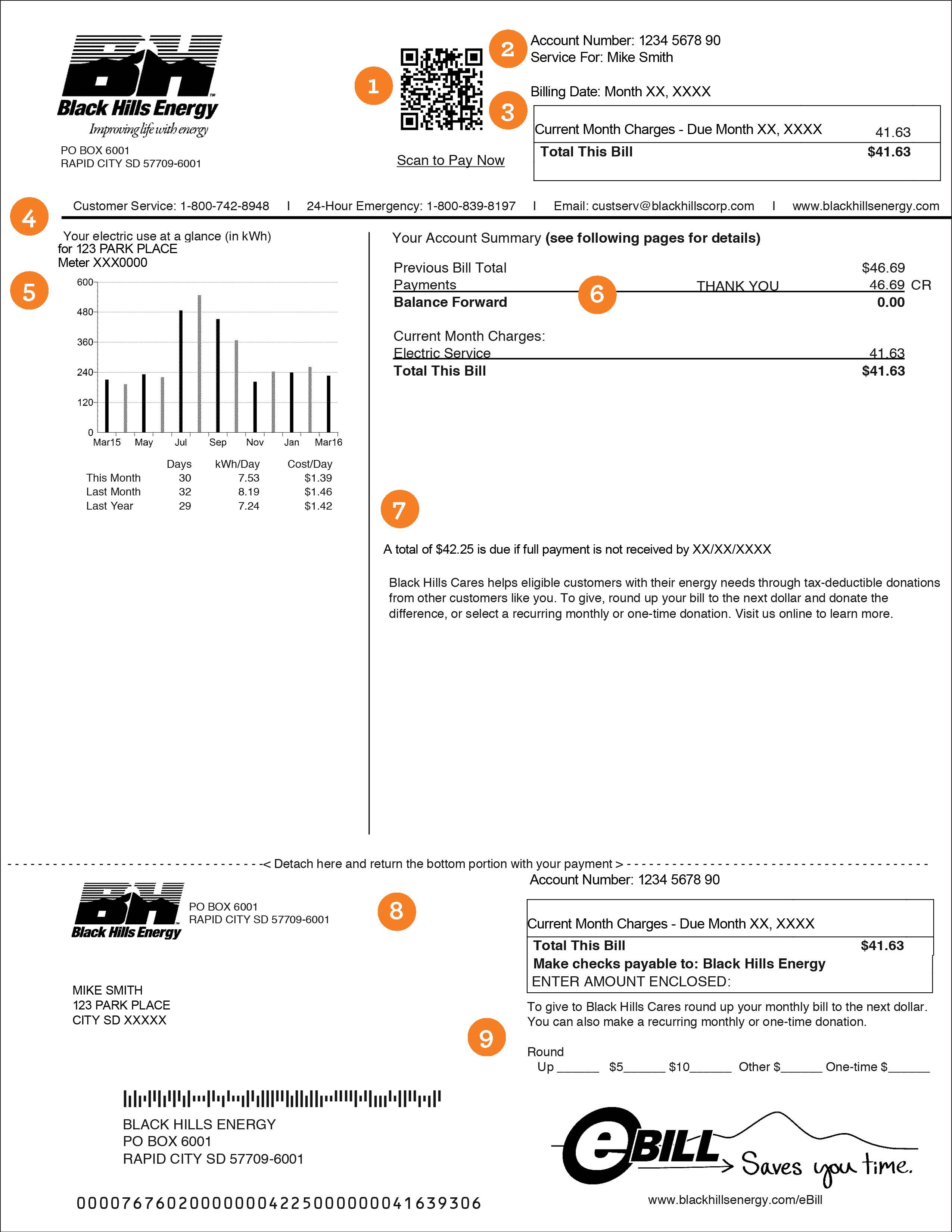 Electric bill back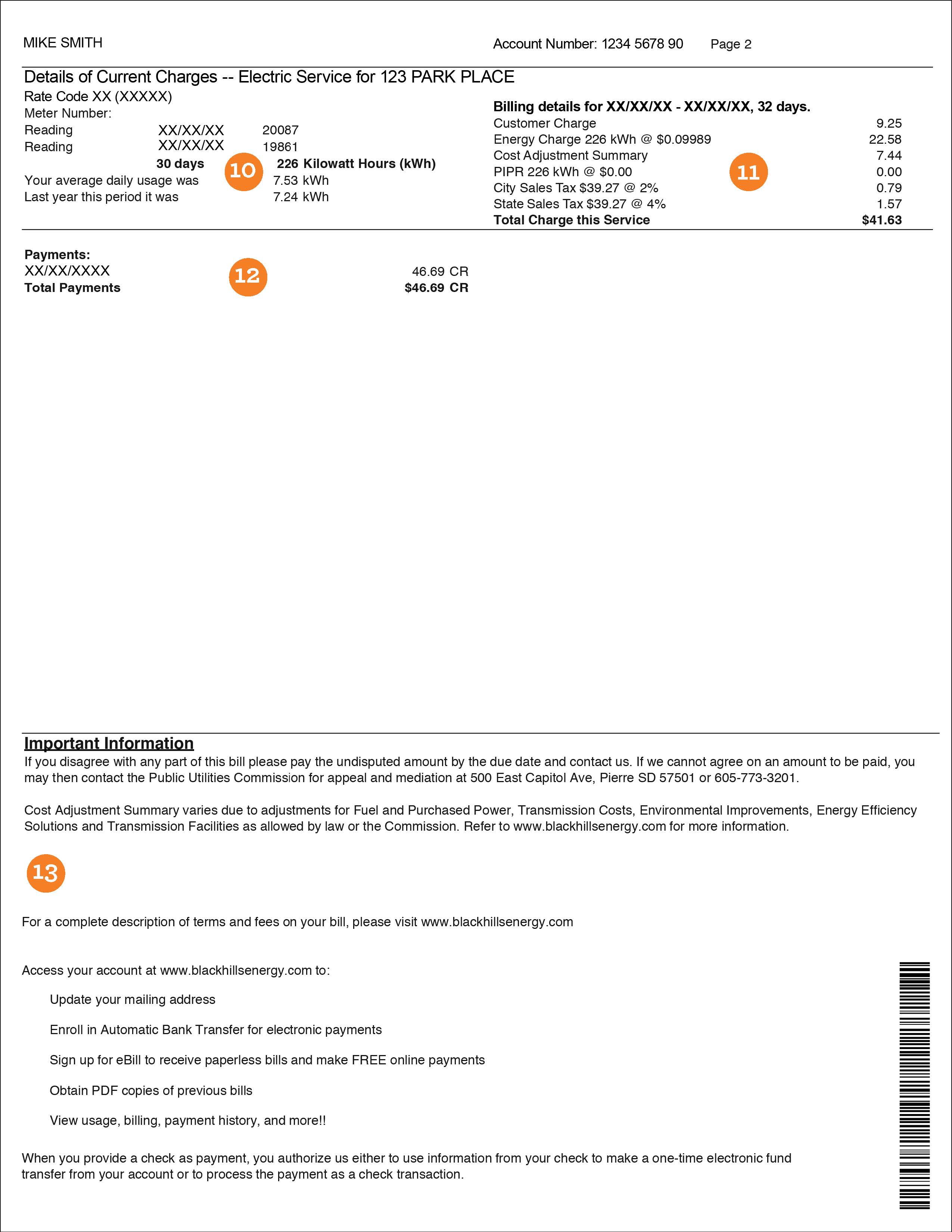 Bill details
Front of bill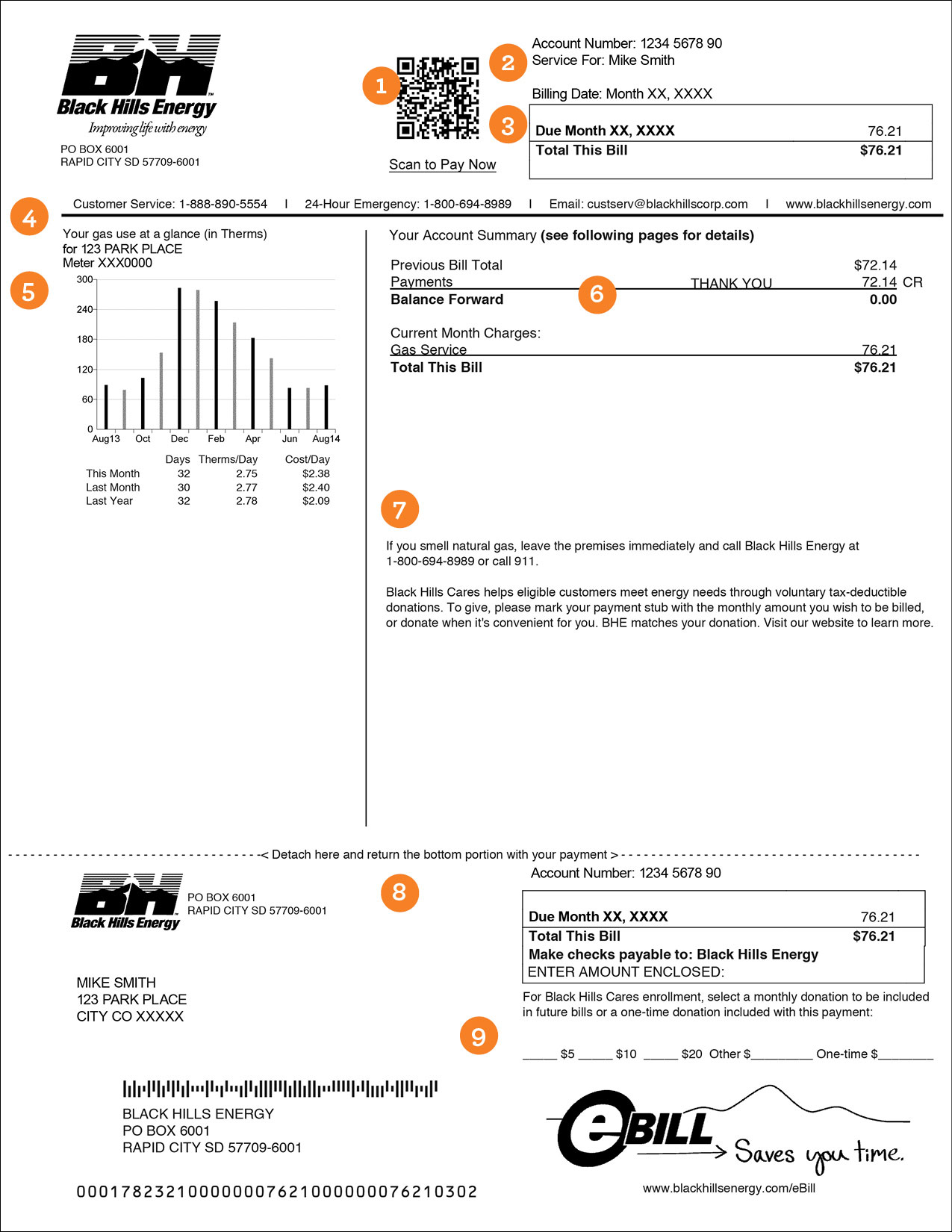 Back of bill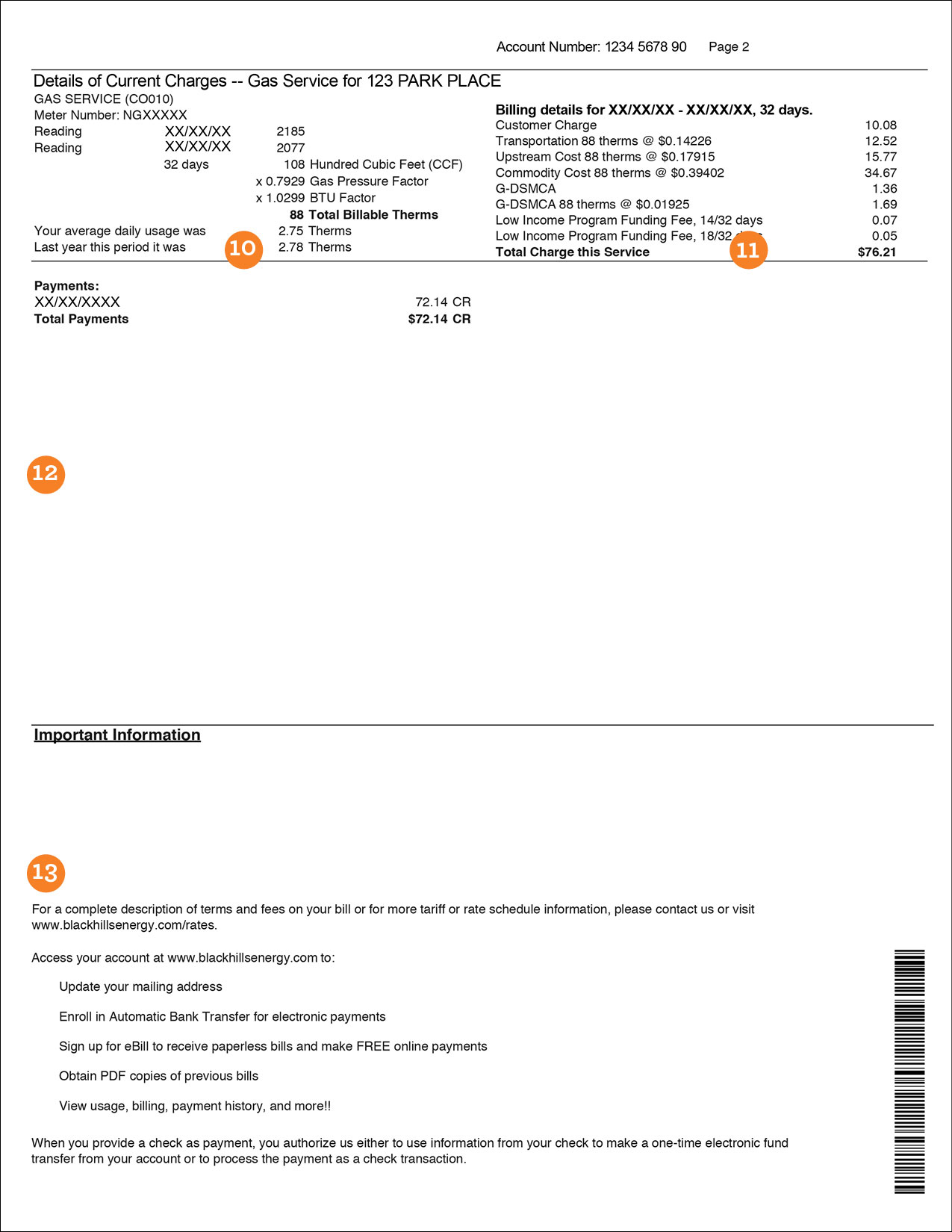 Bill details
Front of bill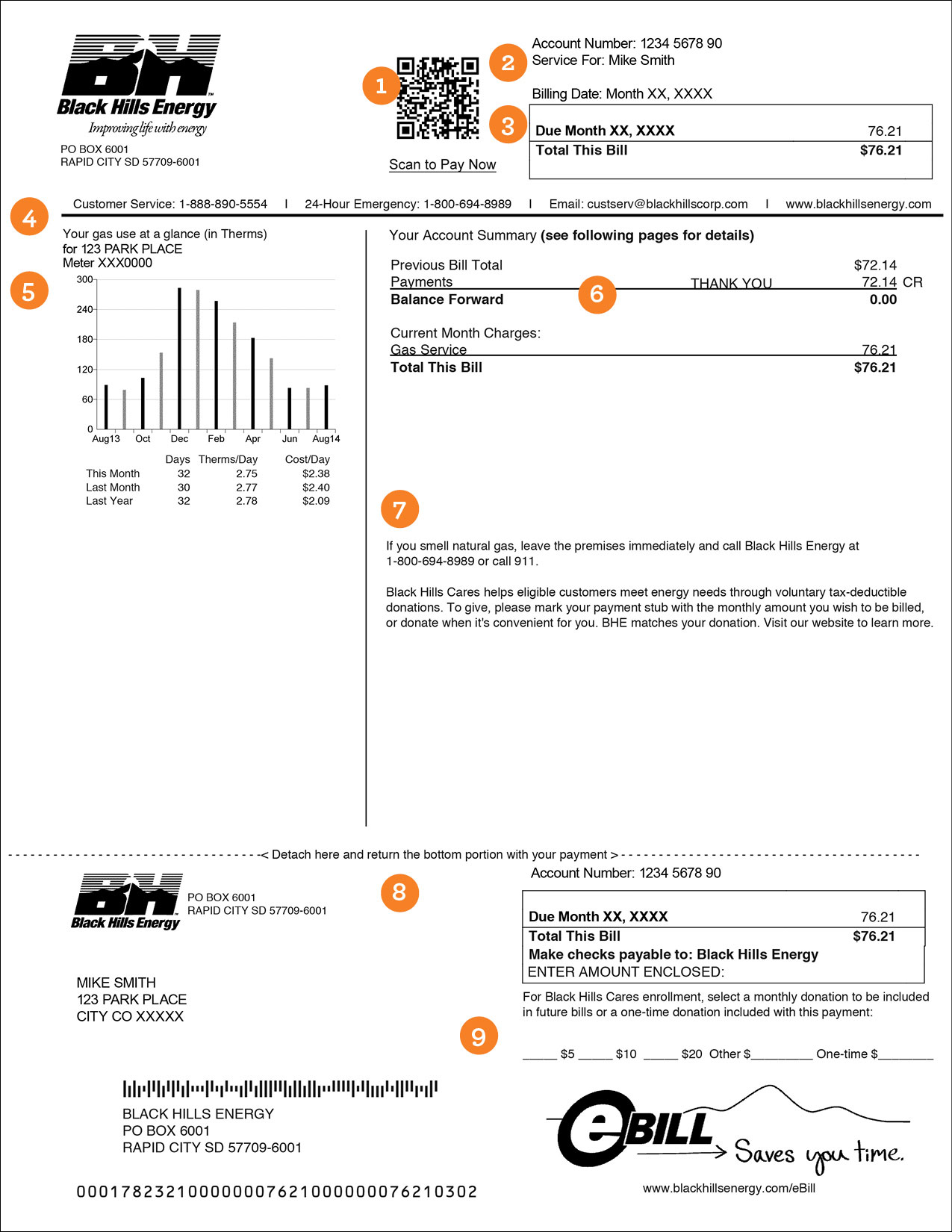 Back of bill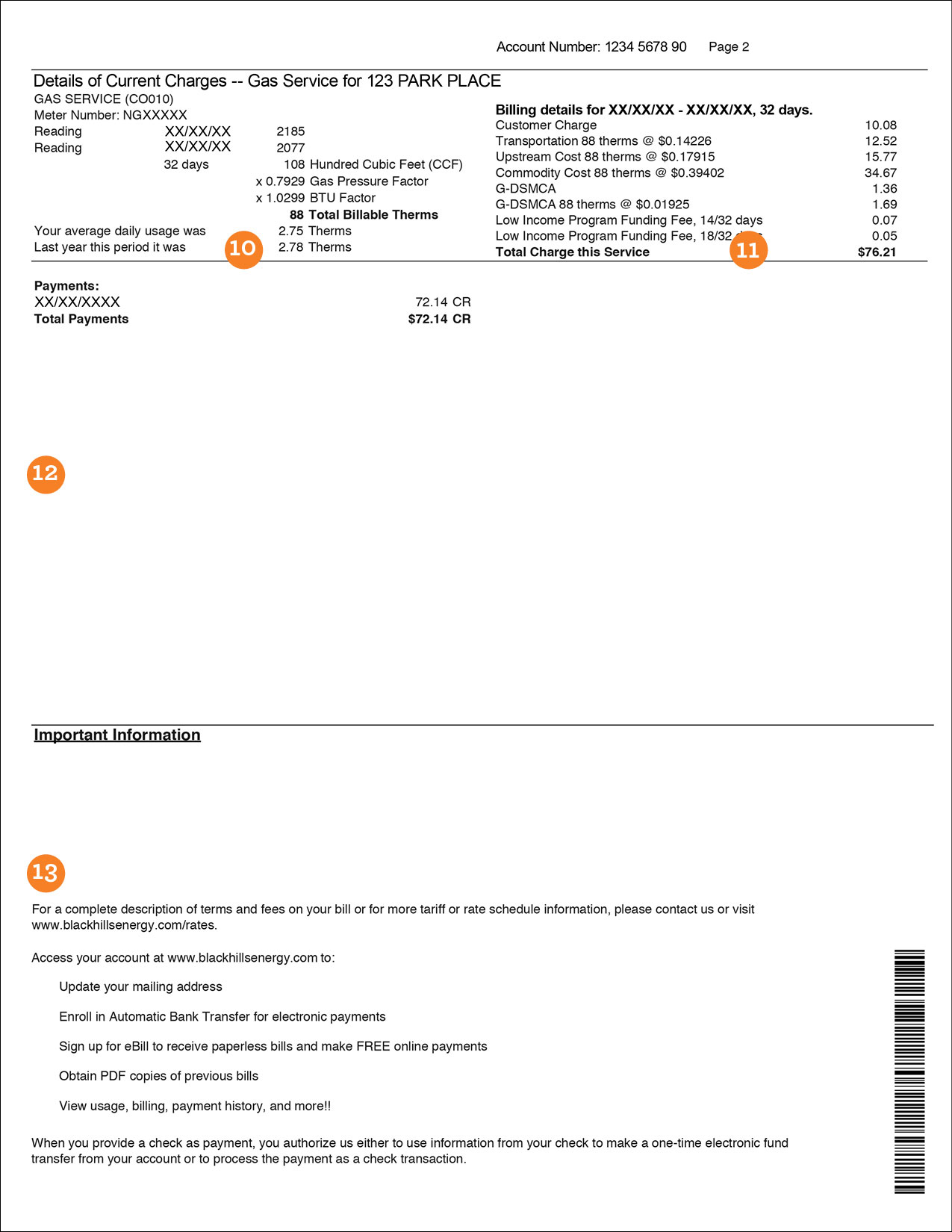 Bill details
Front of bill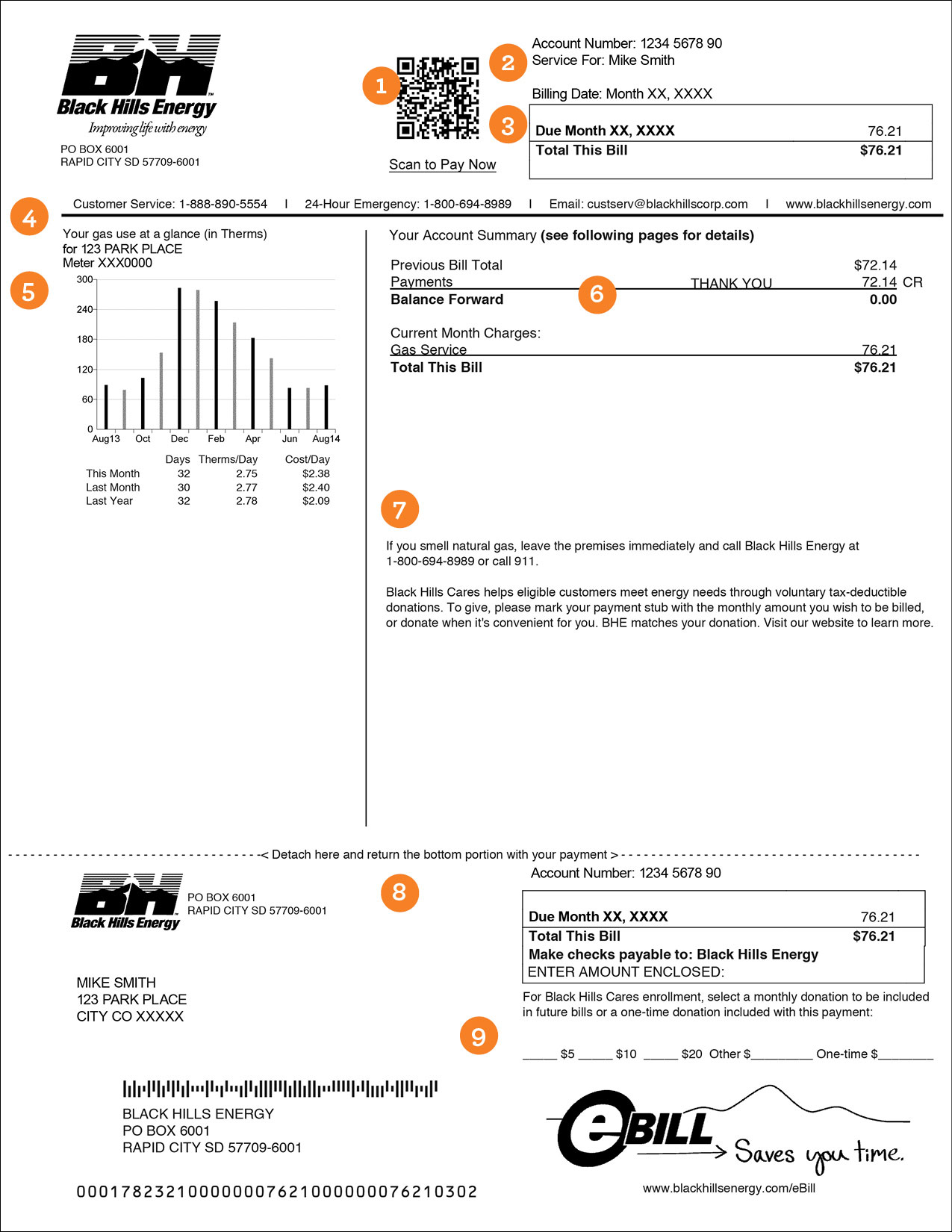 Back of bill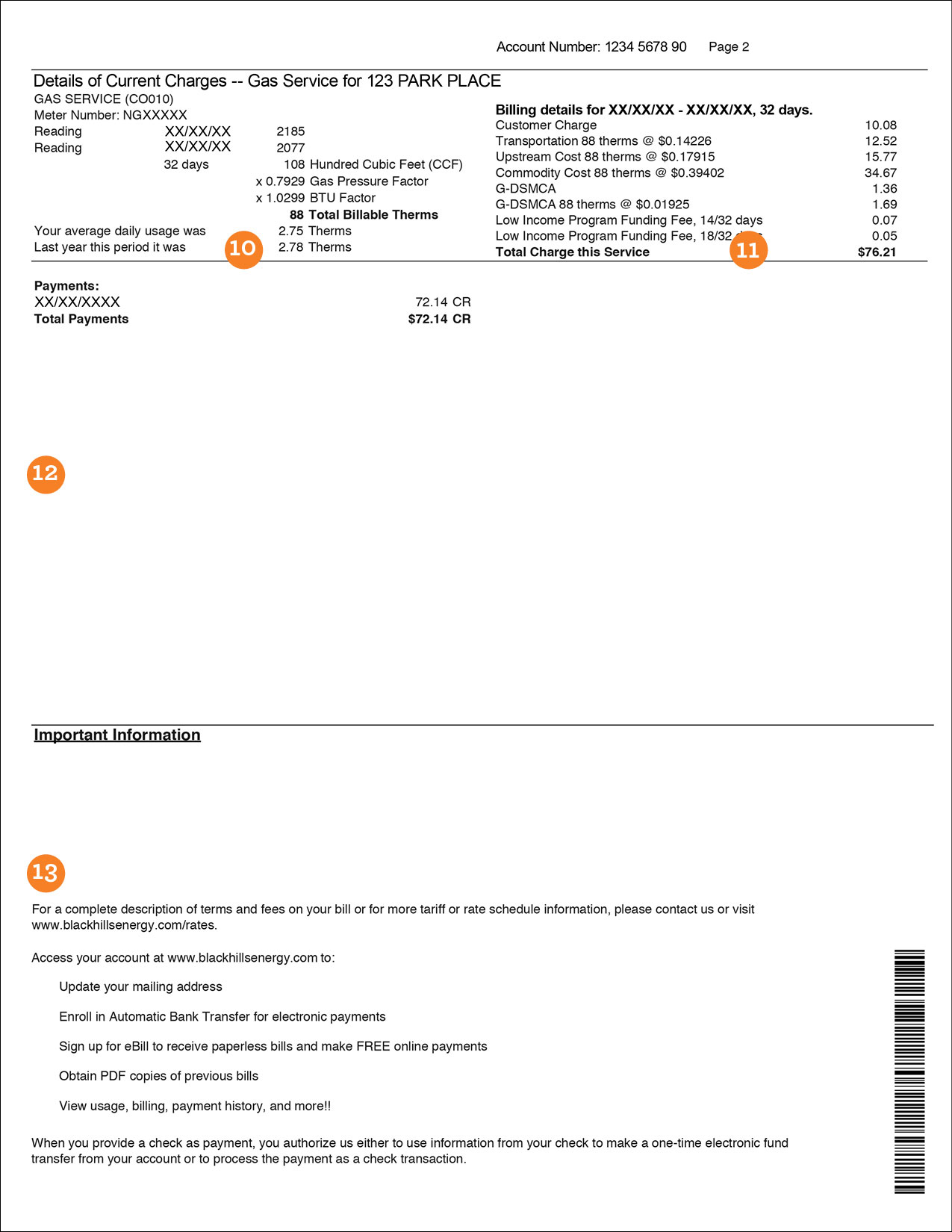 Bill details
Front of bill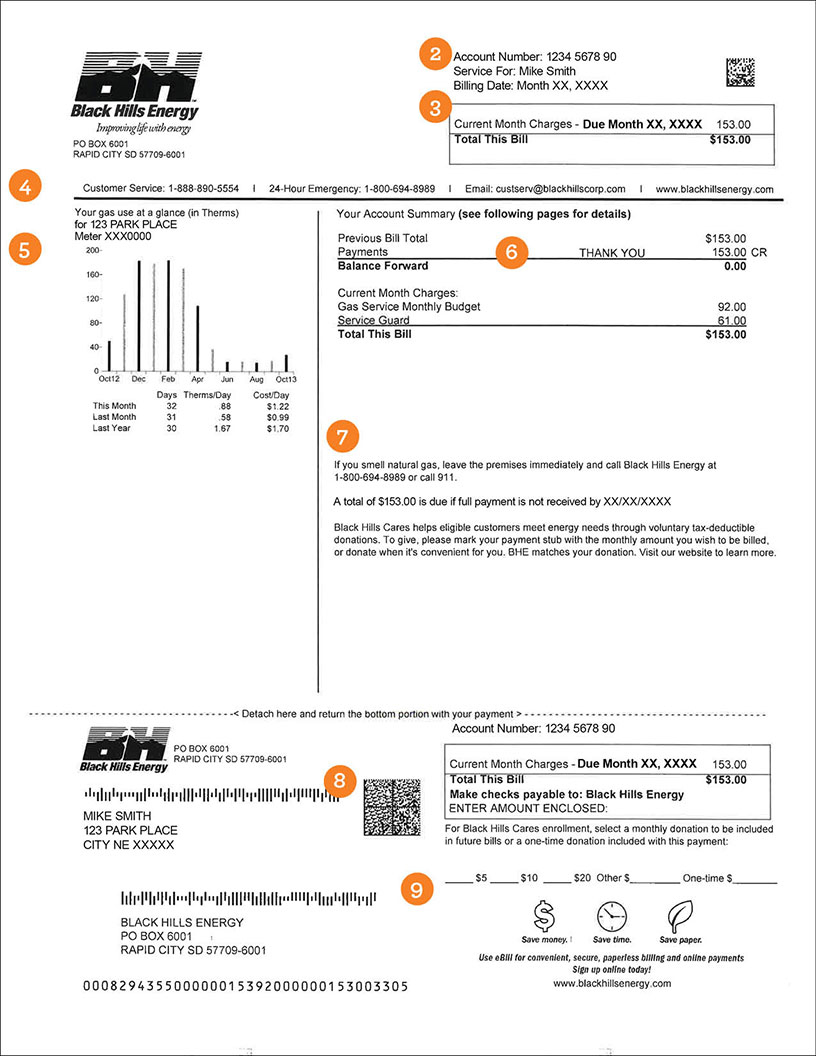 Back of bill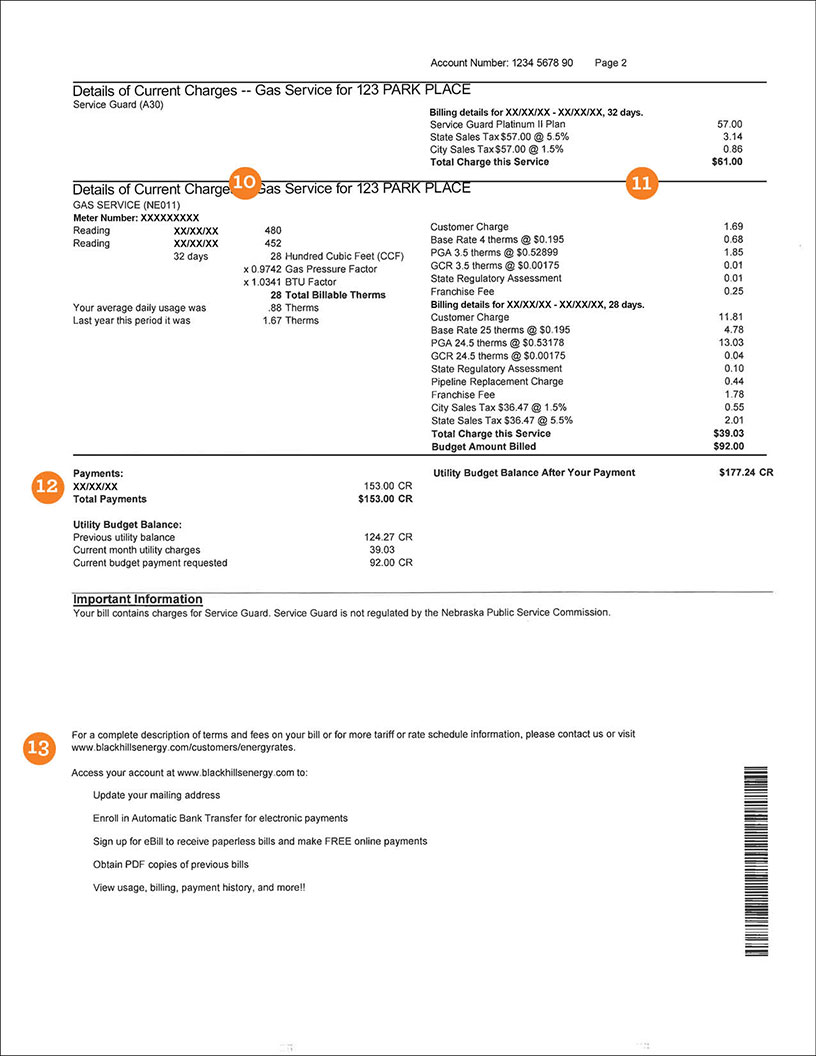 Bill details
Front of bill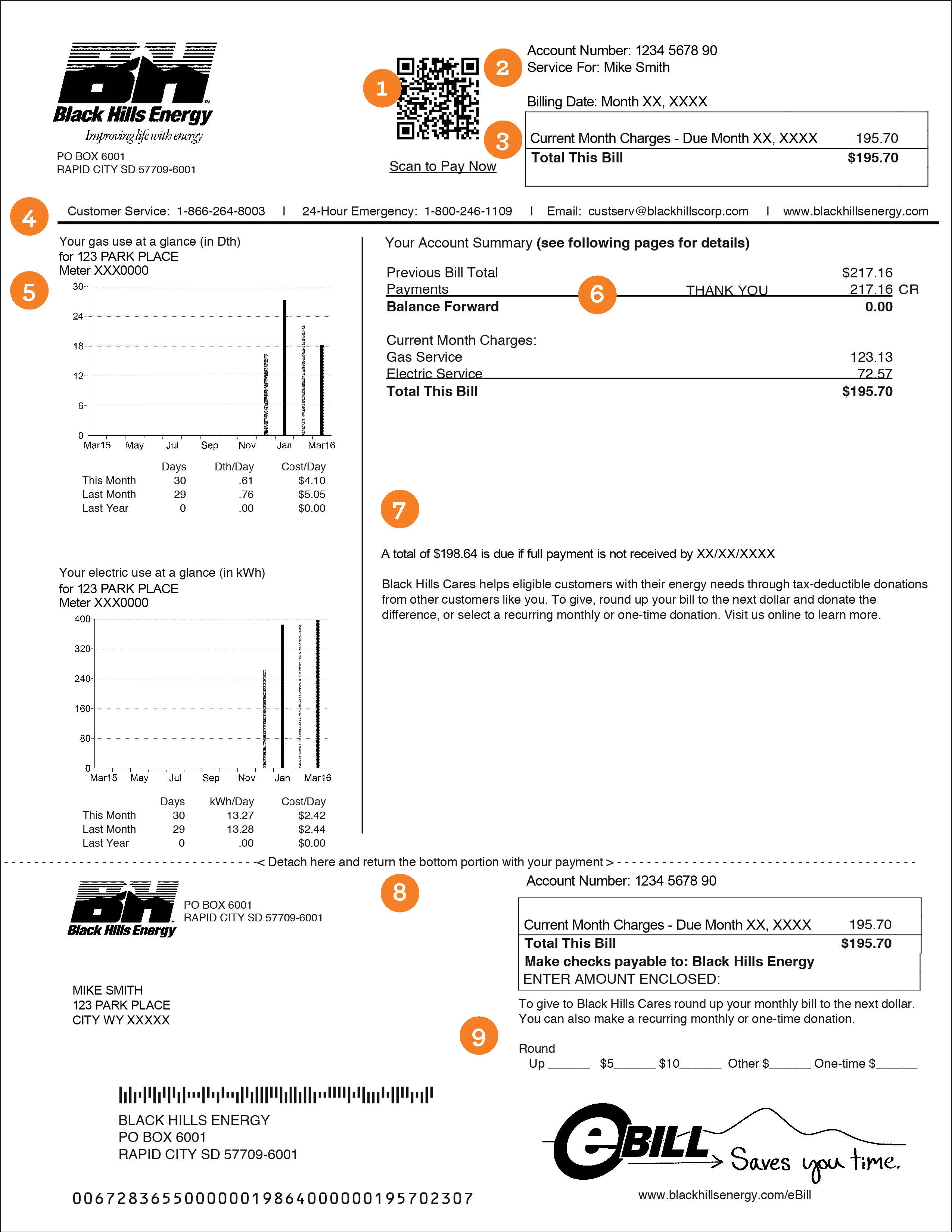 Back of bill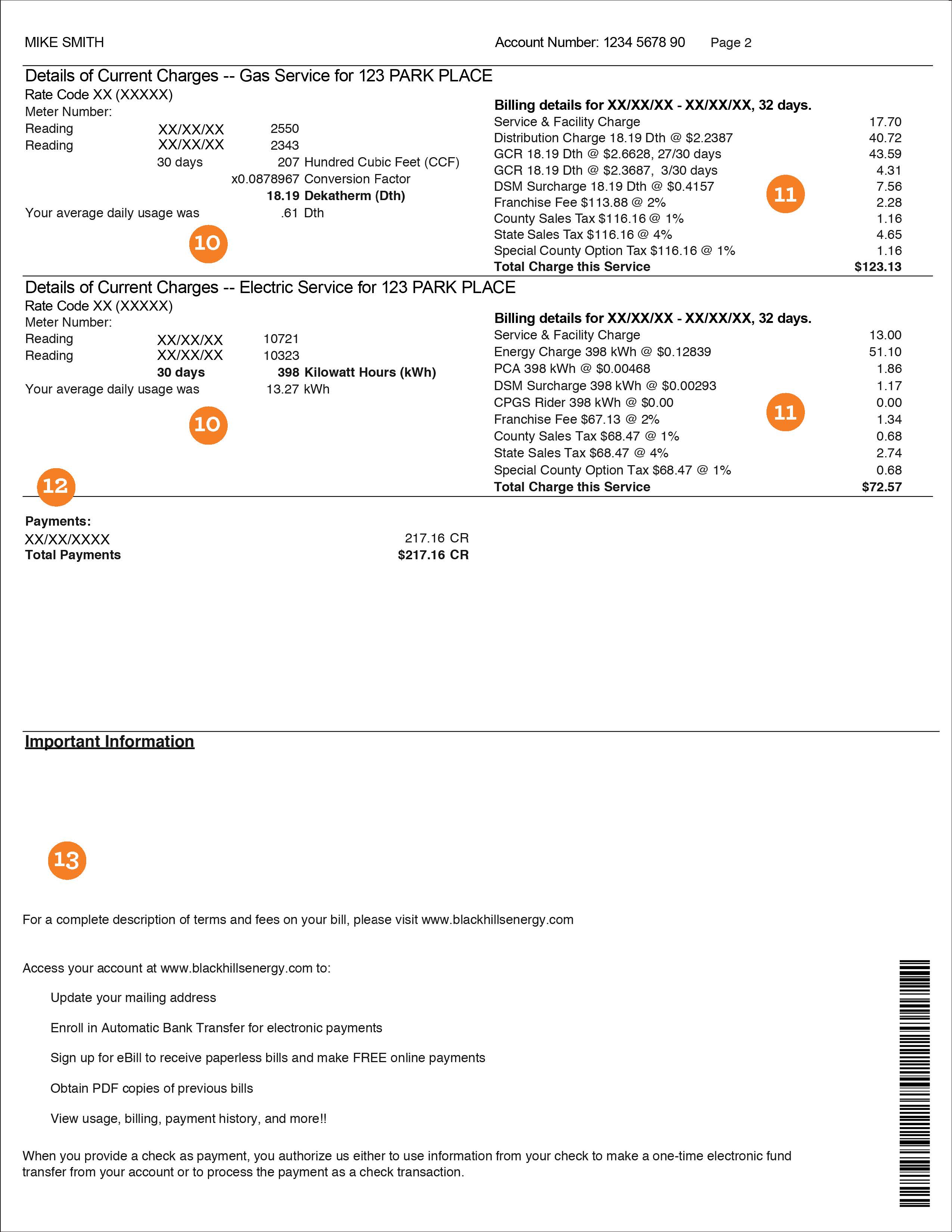 Bill details
Front of bill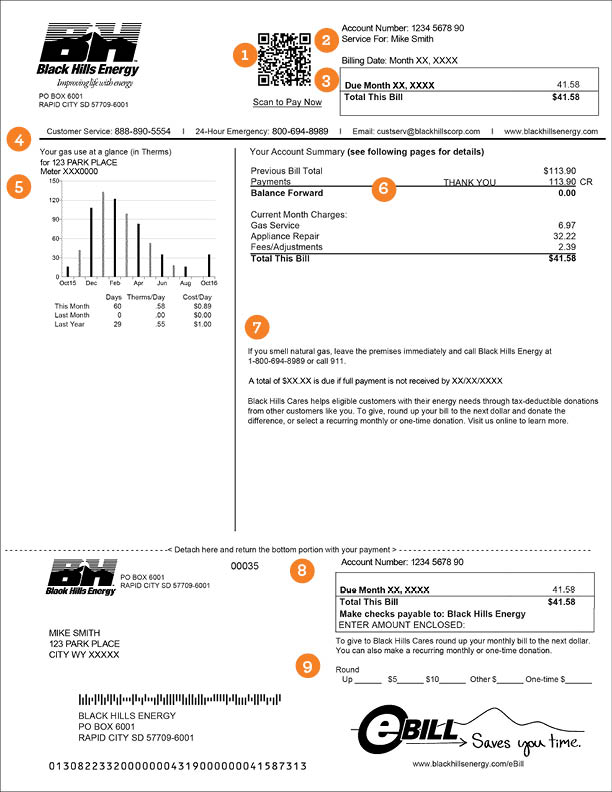 Back of bill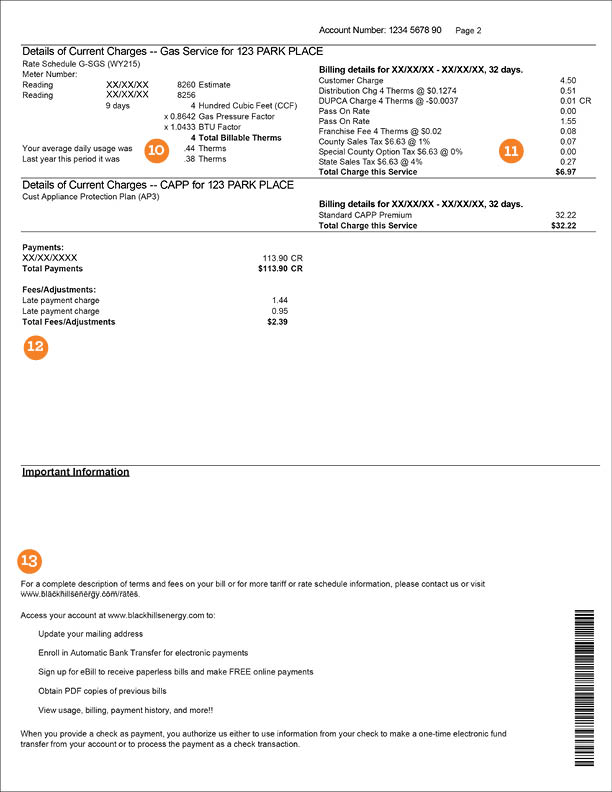 Bill details
Front of bill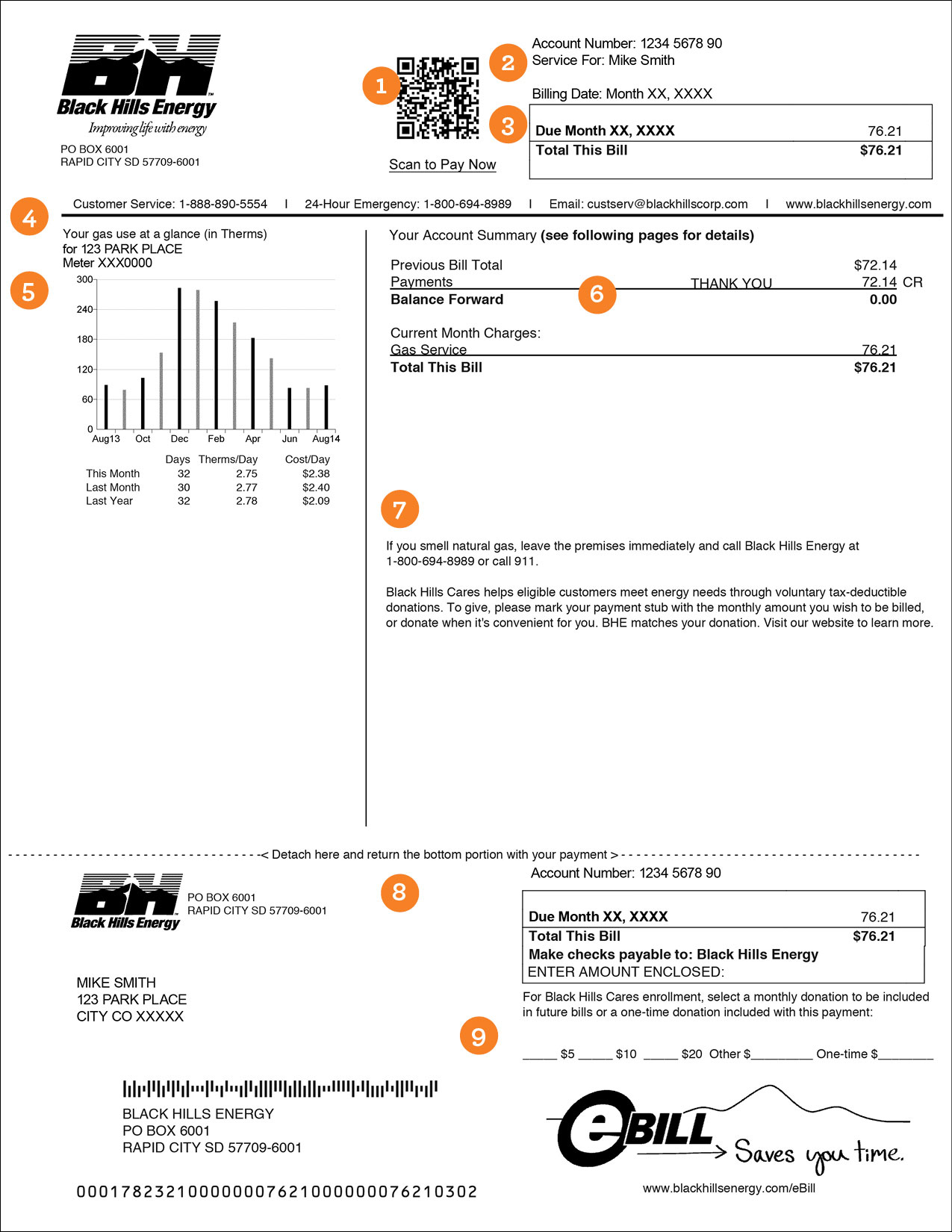 Back of bill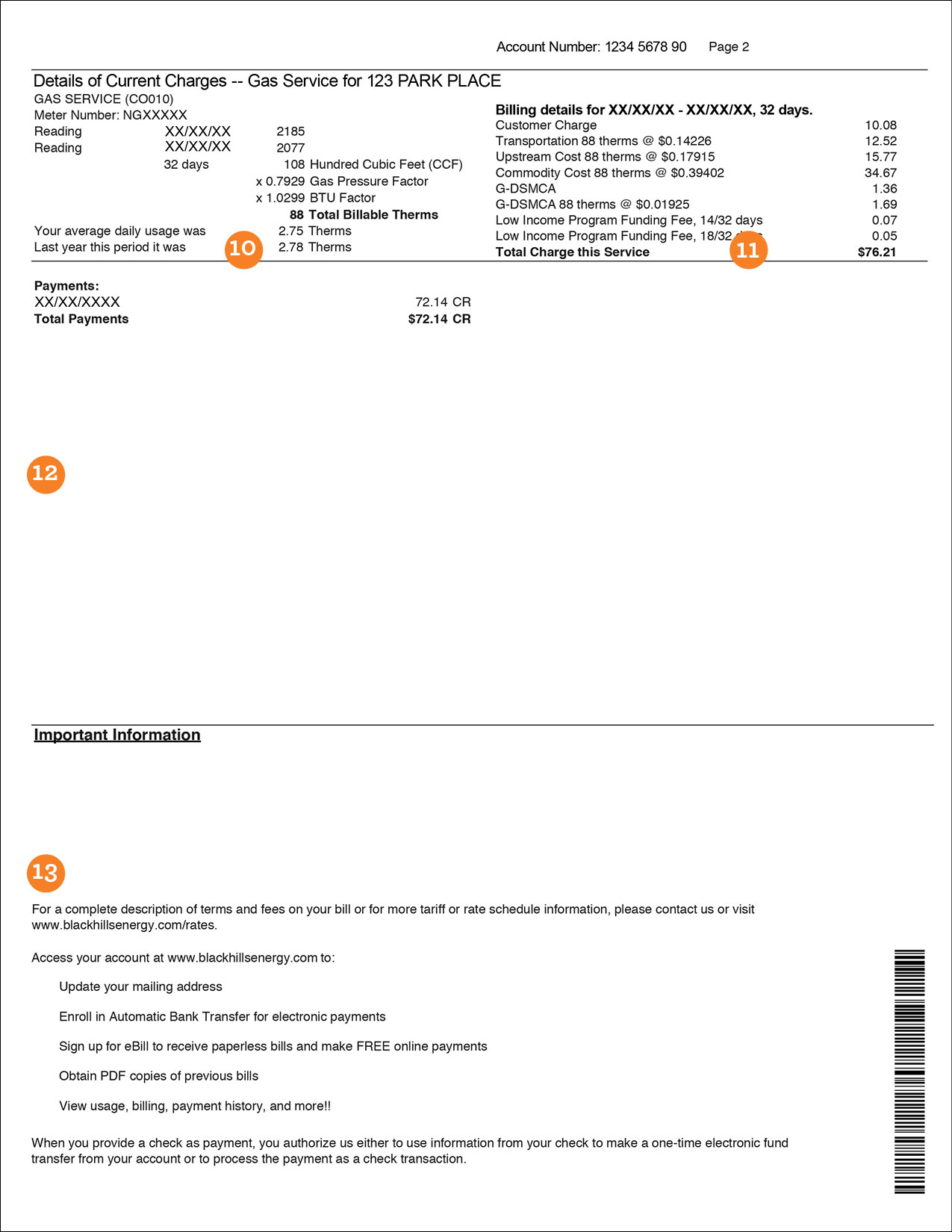 Bill details
Front of bill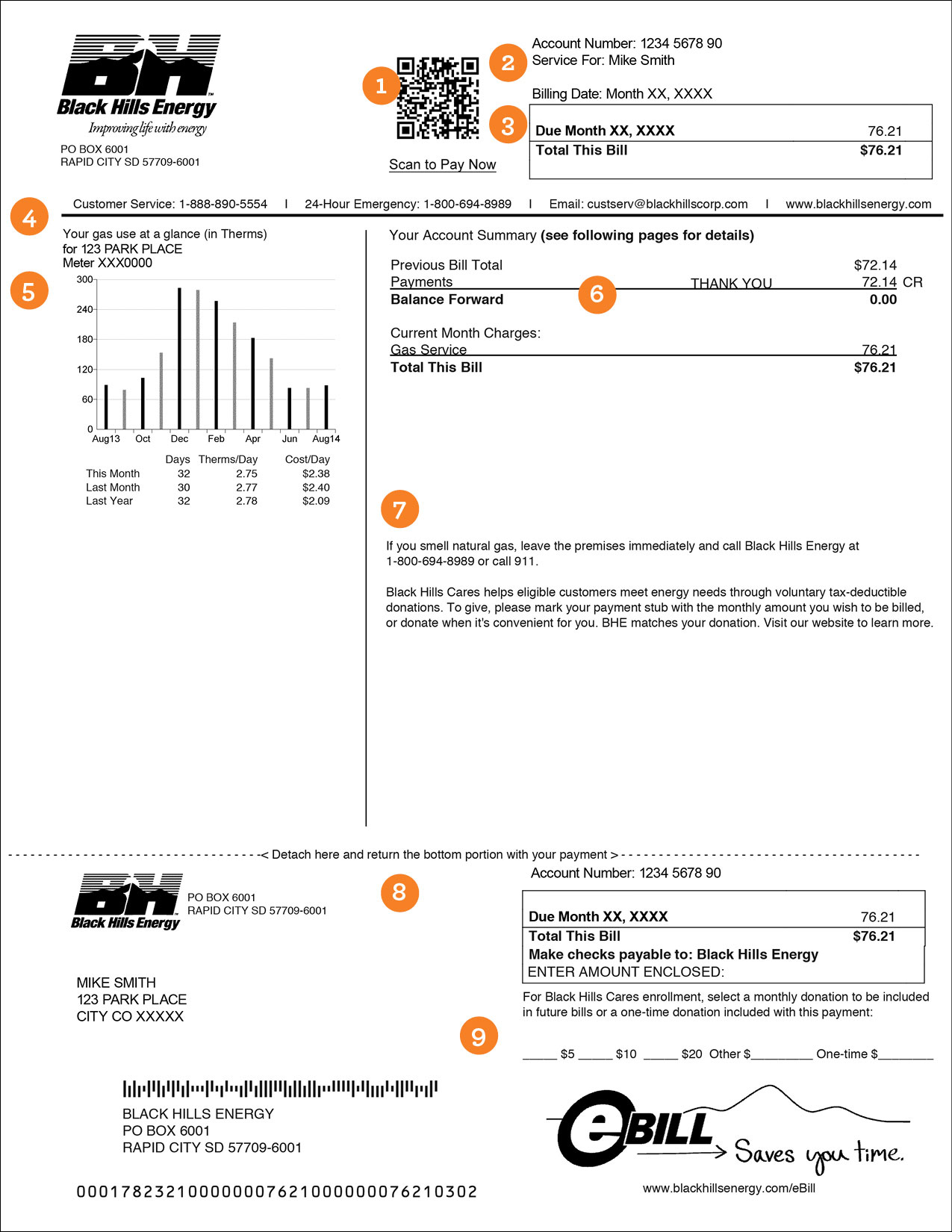 Back of bill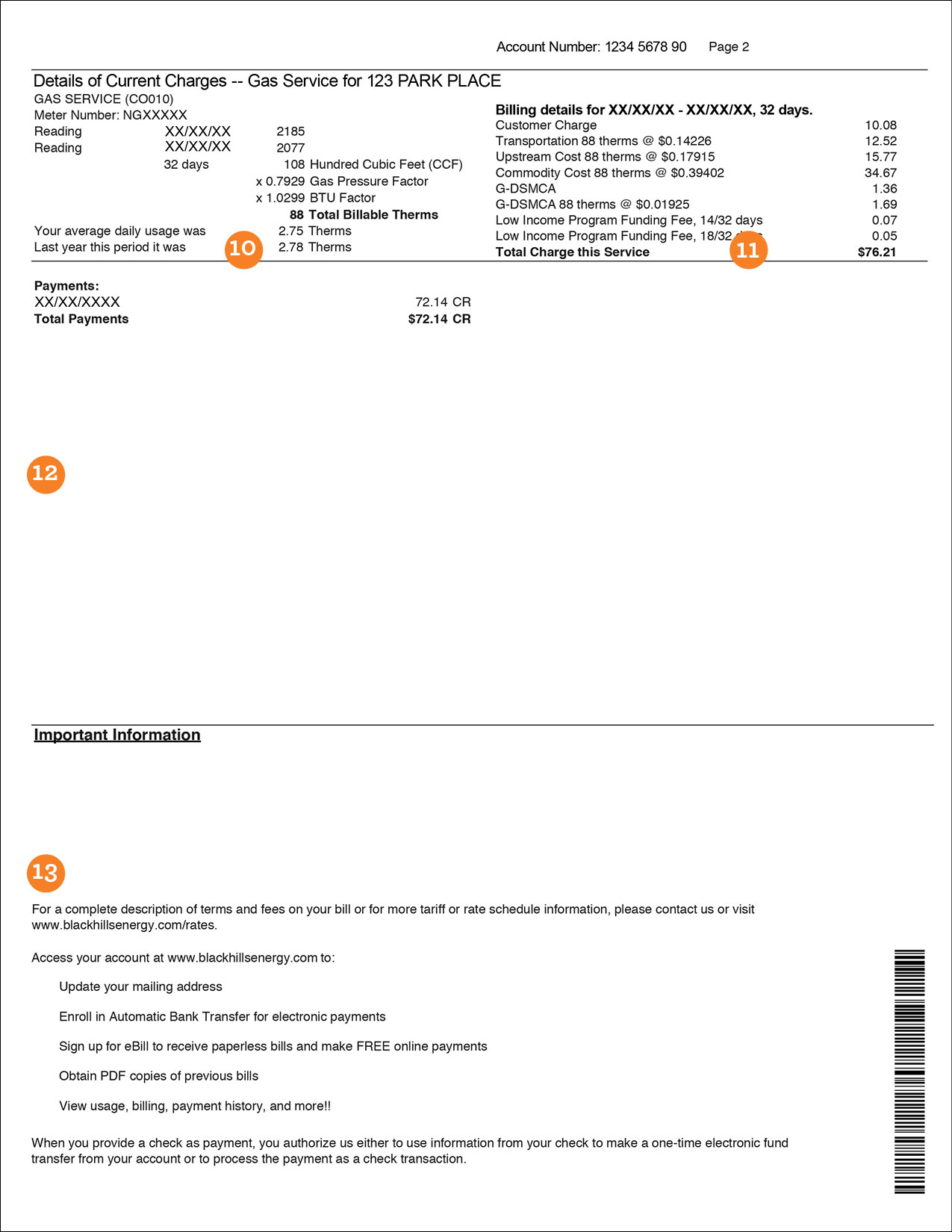 QR code: If you have a smartphone with a camera and QR code reader app, you can scan the code and follow the prompts to pay your bill. Learn more about paying with a mobile device.
Your information: Account number, name and bill mail date.
Amount and due date: Your payment needs to be made on or before the due date. Past-due charges will be included in your amount due. If you are enrolled in Automatic Bank Transfer, your bill will display the amount that will be deducted and the date your payment will be automatically made for you. View other payment options.
Reach out to us: Visit us online, email us or call us to learn about the services we provide or to manage your account.
Energy usage chart: Includes your average use and cost per day for the current month, last month and last year.
A breakdown of how your bill is calculated: Your account summary shows the transactions since your last bill to determine your balance due for the current billing period. If you are enrolled in Budget Billing, this will show your monthly budget payment amount.
Bill messages: We provide you with important information about your account in this section. You can also find additional information on the back of your bill.
Payment remittance: If you are mailing your payment, return this portion of your statement in the return envelope provided. Please do not fold your payment or attach it to the stub. Read about our online payment options.
Black Hills Cares: Black Hills Cares provides funds to help people with their energy bill through donations from our customers and employees. You can contribute by marking the checkbox on your payment stub with the amount you would like to donate or to make a one-time donation.
Usage details: Detailed usage information for each service on your account, including billing rate, meter readings and dates, meter number and total energy usage for the billing period.
Charge details: An itemized list of associated charges for your electric or natural gas service for the billing period.
Your transaction history: Financial transactions affecting your account including payments made since your last bill, fees and adjustments, deposits billed, payment arrangements, energy assistance or budget balance amount if you are on Budget Billing. These transactions are also included in the summary on the front of your bill.
Additional bill messages: Overflow area for bill messages from the front of your bill.