Black Hills Energy's number one priority is the continued safety of our customers and employees.
We are actively monitoring the coronavirus (COVID-19) situation and have measures in place to ensure we continue to serve our customers in a way that is safe for both customers and our employees. We are committed to serving the needs of our customers while also having the privilege and responsibility of providing an essential service that our communities rely on.
To help minimize impact to service, we will continue to refer to guidelines and protocol provided by the
CDC
and local health officials in the areas we serve.
La seguridad y el servicio al cliente son nuestras prioridades principales en Black Hills Energy. Estamos activamente monitoreando la situación del COVID-19 y tomaremos las medidas necesarias para asegurarnos de poder seguir sirviendo a nuestros clientes y empleados de manera segura. Estamos comprometidos a servir las necesidades de nuestros clientes y a la misma vez tenemos el privilegio y la responsabilidad de proveerle el servicio esencial que nuestra comunidad espera.

Para minimizar el impacto a nuestro servicio, continuaremos a referirnos a las guías y el protocolo establecido por el CDC y nuestras oficinas locales de salud.
---
Assistance programs
We rise by lifting others, which is why we support and provide programs to help those who have been impacted by COVID-19. Select your state below to see assistance options in your community. You can also call our customer support team at 888-890-5554 or contact us online to discuss our support options that may be available for you.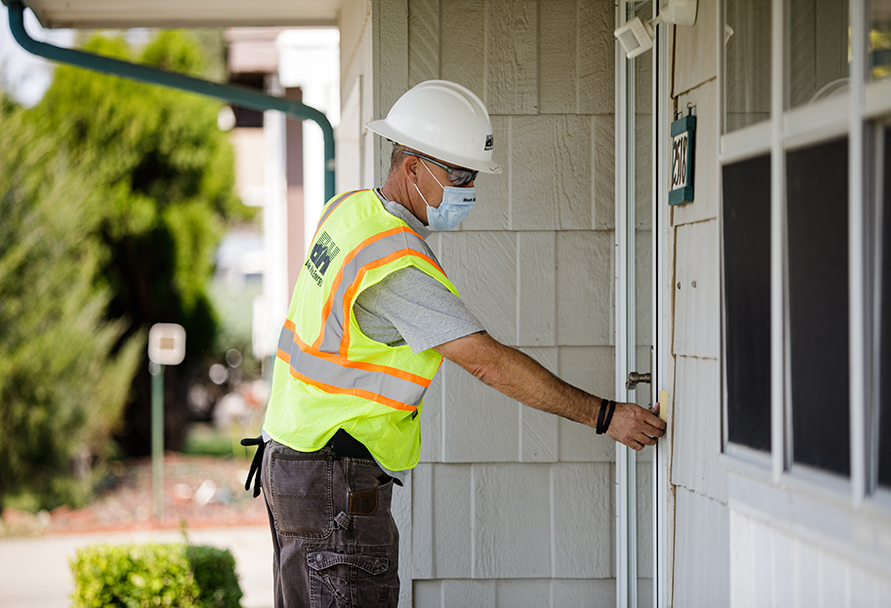 Safe service
While we may look a little different right now, we're still your community neighbors and friends working hard to provide you with the energy service you rely on.
Customer service
We have several online options to assist customers. We encourge you to access your online account to view usage, make payments and more. Our new enhancements make it easier than ever to manage your account digitally.
Don't have an online account yet?
No worries, you can set it up easily below and pay your bill, watch your energy usage and manage your preferences online.
---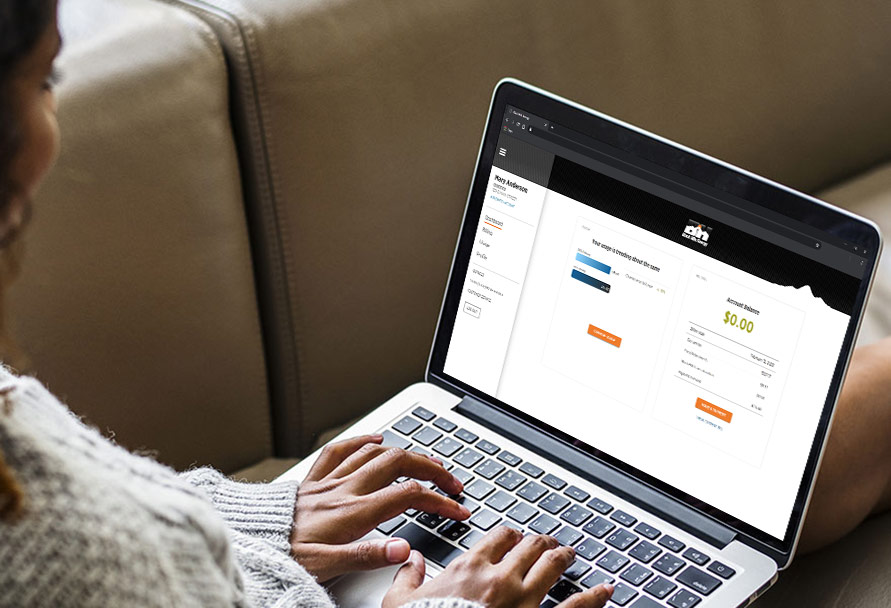 Manage your account online
We understand the uncertainty you may be experiencing because of the coronavirus (COVID-19). Now, more than ever, it's important to prioritize the health and wellbeing of our communities. With that in mind, we'd like to remind you that it's easier than ever to manage your account online.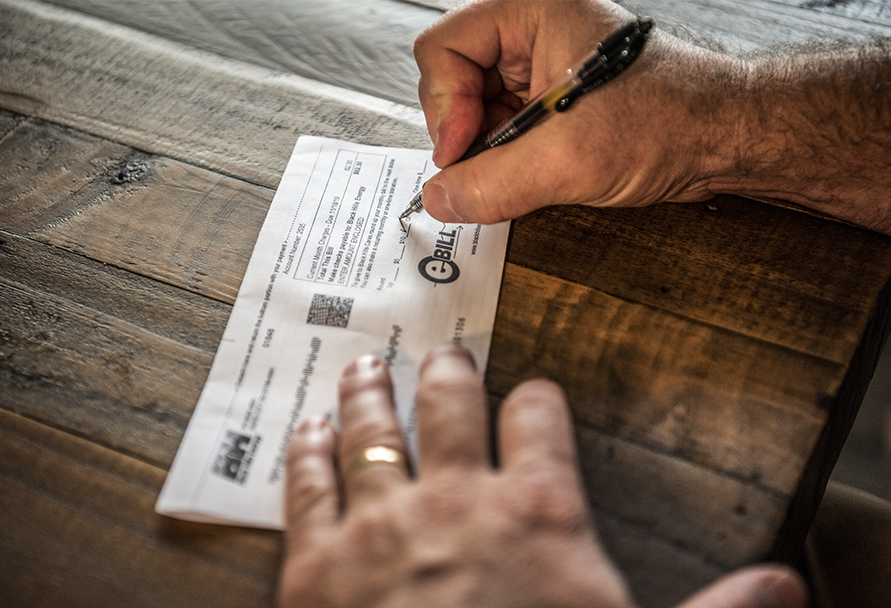 Ways to pay your bill
We have several convenient options for you to pay your bill.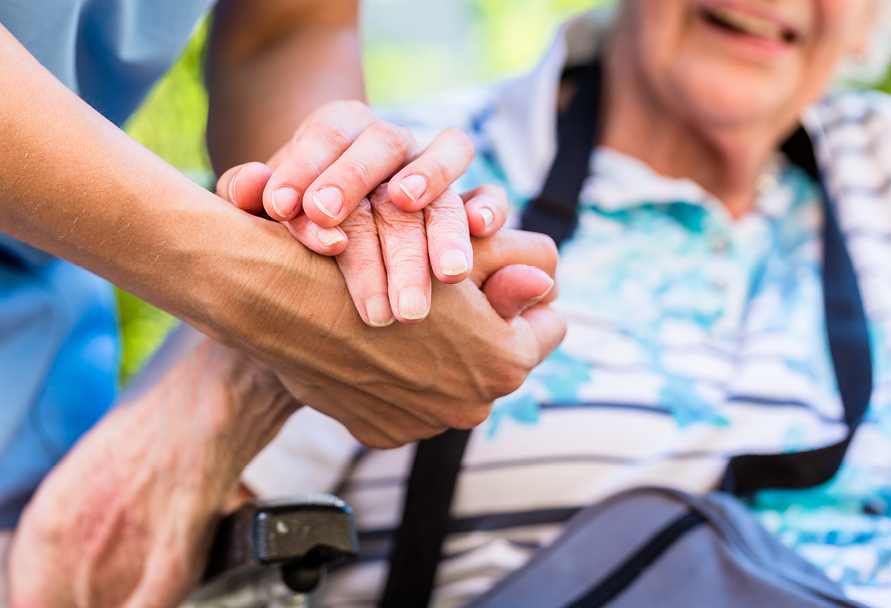 Assistance programs
We rise by lifting others, which is why we support and provide programs to help those who are most vulnerable.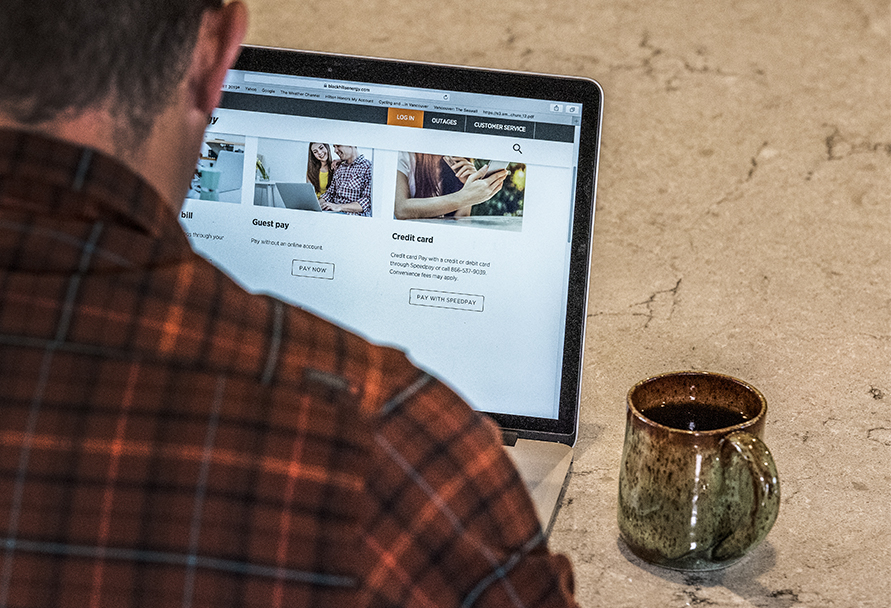 Customer service
Feel free to reach out, we're ready to serve you.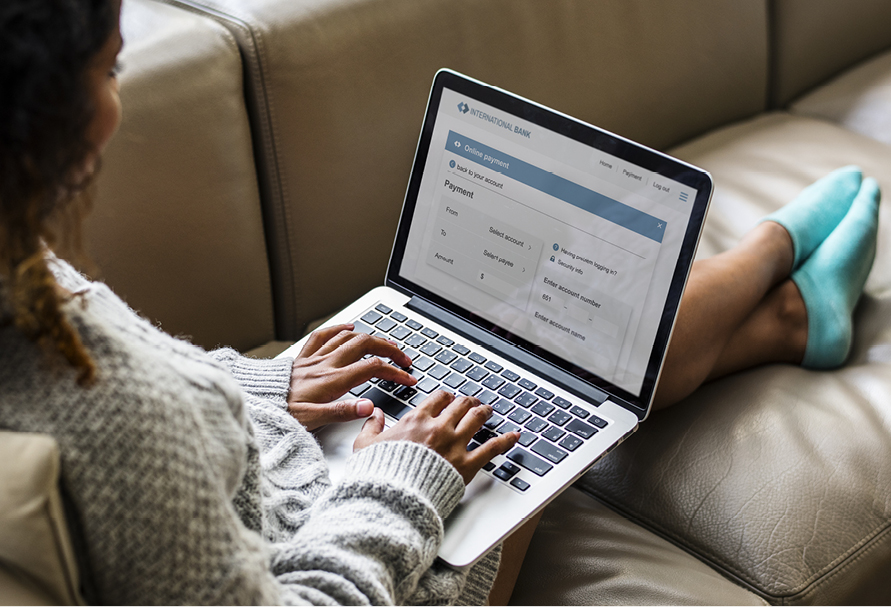 Forms and requests
Here you'll find a list of our most common forms. Send us a message if you don't see the form you need.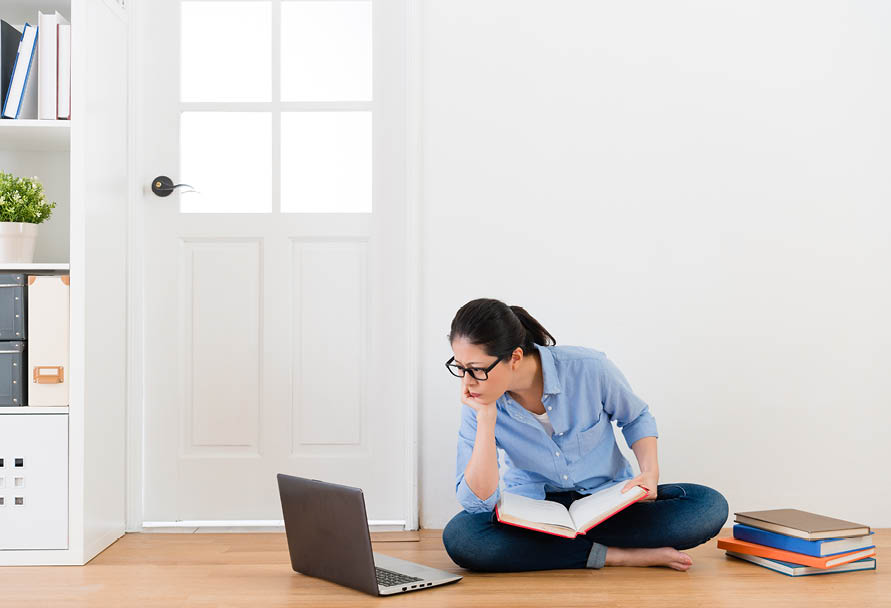 Submit a new service request
Complete our form online to request a new service connection for natural gas or electric service.