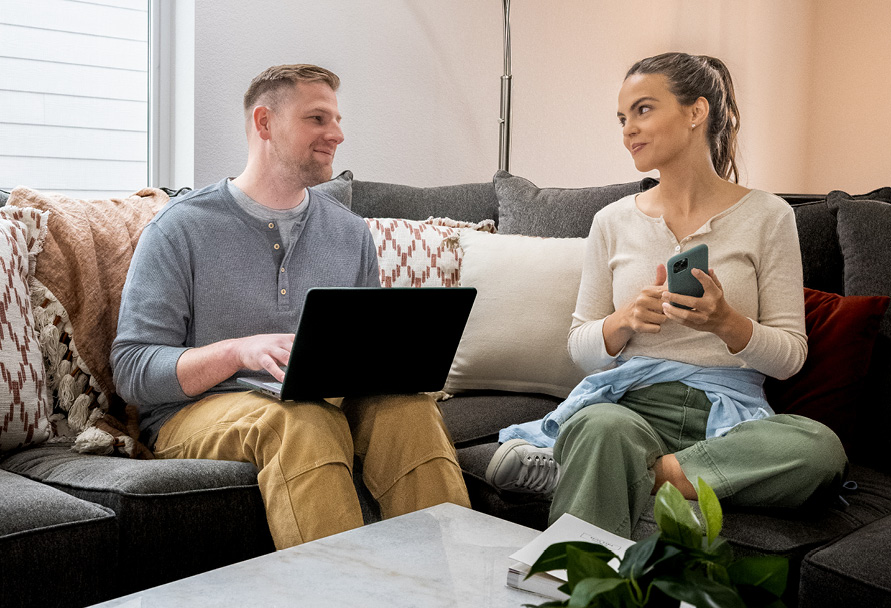 We're ready to help
With rising costs on everything from groceries to gasoline, budgets are tight. We understand the impact cost increases have on our customers, and we want to help by sharing energy efficiency tips, billing assistance options and additional information to help our communities use less energy through conservation and energy efficiency projects.
Conservation and energy efficiency can help, but we know that some customers may need additional assistance. We encourage any of our customers who may be struggling to pay their bills to reach out to our customer service team to learn more about our assistance programs like Black Hills Cares.
For more videos, conservation tips and safety reminders, visit Team Ready.
Frequently asked questions
My thermostat is consistently set at 68 degrees, so how could my usage be up?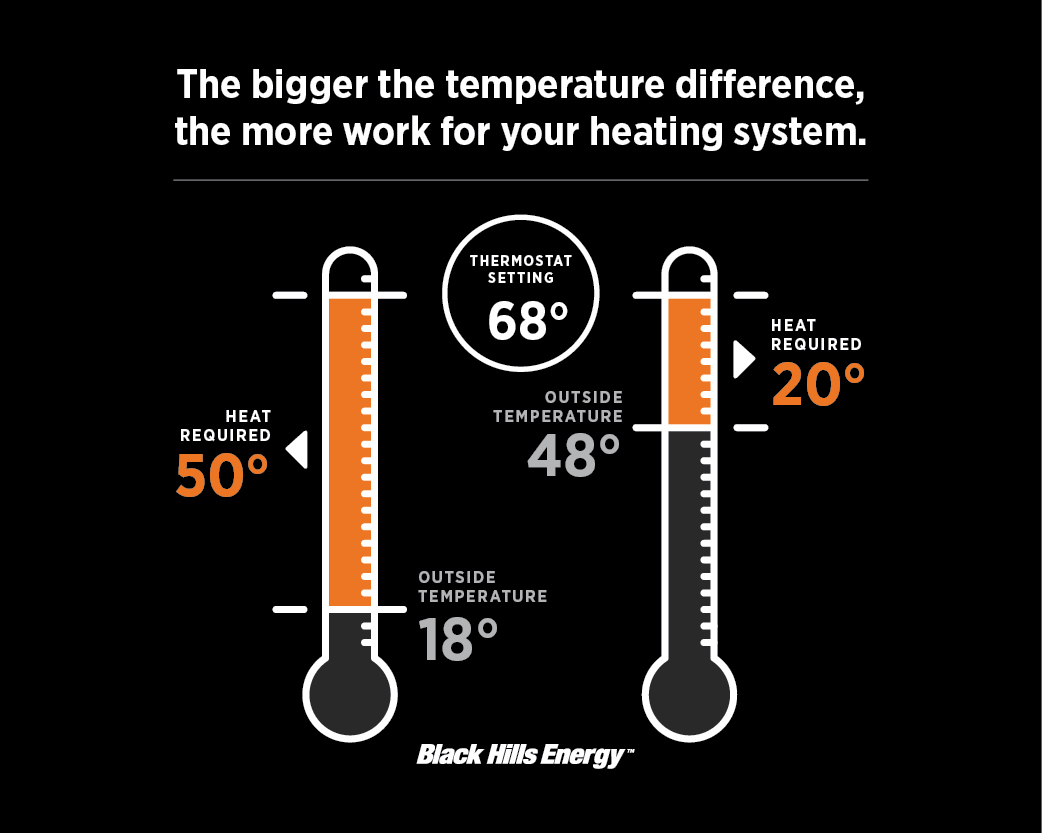 Weather plays a significant role in how much natural gas we use — the bigger difference between indoor and outdoor temperatures, the more energy is being consumed by a heating system.
What can customers do to protect themselves from higher natural gas costs?
It's not every day companies encourage customers to buy less of what they sell, but that's exactly what Black Hills Energy is doing this winter. We're ramping up efforts to communicate with customers, sharing tips on how to use less energy in their homes to help save money.
Tips range from easy and inexpensive — like lowering the thermostat by a couple of degrees and closing curtains to keep warm air inside — to more involved projects like insulating the attic or installing weather-stripping around doors and windows to keep out drafts. 
When you are home and awake, set the thermostat as high as comfortable on warm days, and as low as is comfortable on cold days. A smart or programmable thermostat can make it easy to set back your temperature. 
If you have a heat pump, maintain a moderate setting or use a programmable thermostat specially designed for use with heat pumps. 
Run complete loads of laundry and dishes to avoid using more hot water and energy than necessary. 
Skip the drying cycle on your dishwasher. Instead, prop the door open once dishes are washed and allow them to air dry.
Use weather stripping and caulking around doors and windows to seal any holes or gaps, reducing energy waste.
Turn down your hot water heater to 120 degrees and ensure the water heater is insulated properly. Water heaters are the second largest energy user in a house, accounting for about 18% of an energy bill.
We know that conservation and energy efficiency measures alone may not be enough to help some customers, so we encourage customers struggling with monthly bills to review options.
Payment arrangements: Extended payment terms to help customers get back on track. 
Budget Billing: A free payment plan that averages the amount owed each month.
Energy Assistance: Energy assistance programs supported by Black Hills Energy, like Black Hills Cares, can be accessed by visiting the Assistance Programs page or by contacting 211.